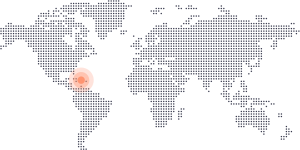 Wind season: October – July
Air temperature: 25˚C/77˚F – 33˚C/92˚F
Water temperature: 27˚C /80˚F – 28˚C/83˚F
Wave spots: Yes
BIG DISCLAIMER AND EXCUSE – Treating the Caribbean as one region might seem a bit ignorant and not overly helpful. Eventually this will be broken up in smaller regions, but it's a lot of work and will take some time.
The Caribbean including the West Indies offer hundreds of kitesurf beaches, both surf spots as in Barbados, and flat water bliss as in Los Roques, Venezuela. Island hopping and yacht charter are great ways to discover what the Caribbean has to offer. The season is long but depends on what part you're visiting. Generally more consistent winds down south.