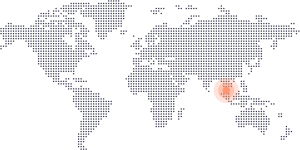 Wind season: November – April
Air temperature: 25˚C – 32˚C
Water temperature: 28˚C – 30˚C
Wave spots: Meh
A well established tourist destination and tropical paradise famous for its food, beautiful beaches and full-moon parties. Thailand is a bit in the shadows of neighbouring Vietnam and Philippines as a kitesurf destination, but bring big kites and it can be the perfect kite/non-kite mixed holiday. Season and wind conditions depend heavily on what part of Thailand you're visiting, so do local research before you're booking the ticket.