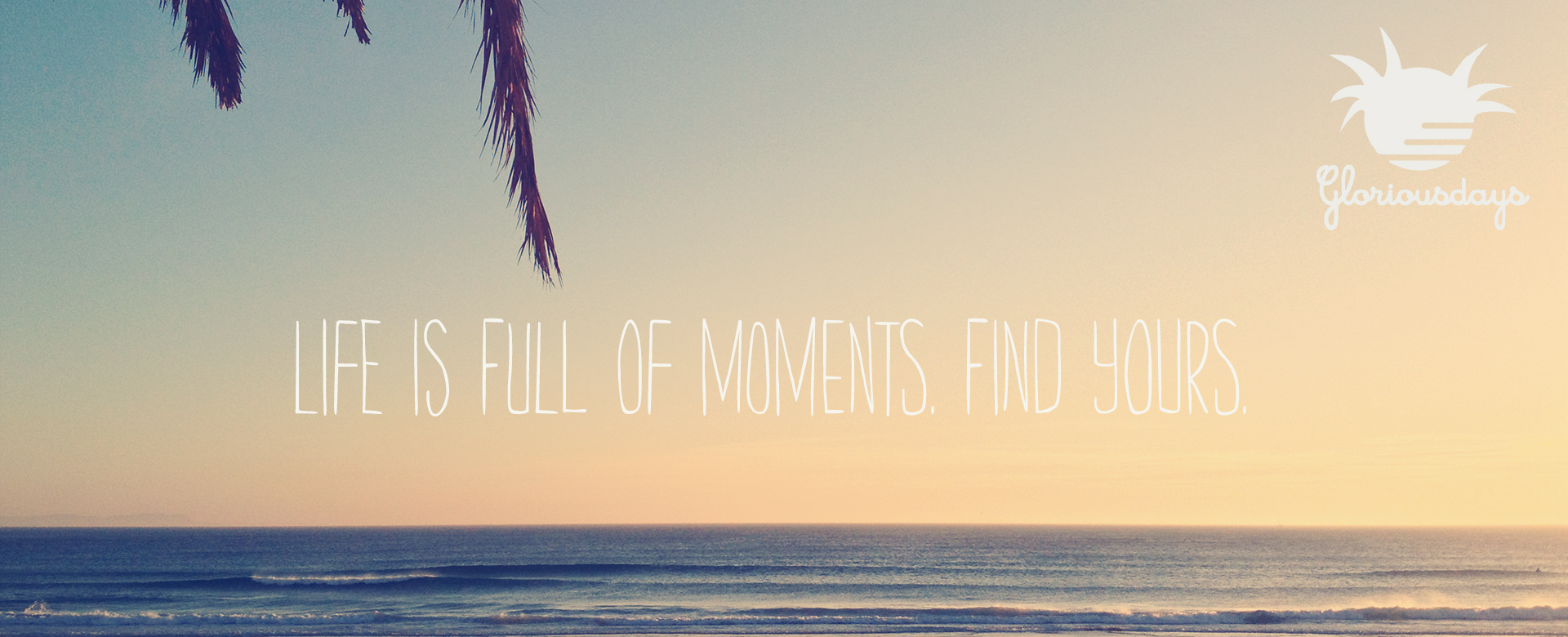 Life is full of moments. Find yours.
What if every day could be glorious?
Not fine.
Or even great.
Truly glorious.
That's what I aspire to achieve with Gloriousdays.
Now the name makes sense, doesn't it?
So how does a Watch & Accessories brand for men help people live glorious lives? The idea is simple:
1. Create a statement
2. Make the statement come alive in a brand
3. Use the brand on products we interact with everyday.
This way I don't have to hold seminars about personal development and living life with intent, which I know little about. What I do know is that time is the only asset you truly own, but once used you cannot generate more. Spend your time wisely. Find moments that really matter to you.
My name is Martin Sandstrom. The human behind the brand – the founder of Gloriousdays. In 2012 I embarked on a journey to create a fashion brand that stood for more than just style. Something that could represent my belief in each individual's potential, and the endless pursuit of personal growth. Gloriousdays became that brand, using watches to remind us to make the most of our ever-diminishing time on Earth.
Gloriousdays is based in London, England but ships worldwide. If you would like to get in touch please send an email to Gloriousdays@globalkitespots.com or say hi on Facebook. You can also get involved on Instagram by tagging your moments with #FindYourMoments.
Gloriousdays is available for wholesale, collaborations and endorsements. If you think we could be good for each other don't hesitate – let's find moments together!
---
For download: Press kit | Product catalogue   Email: Gloriousdays@globalkitespots.com