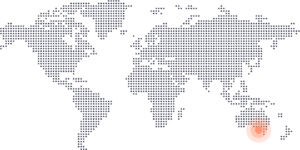 Wind season: October – February
Air temperature: 16˚C – 26˚C
Water temperature: 15˚C – 20˚C
Wave spots: Yes
Adelaide is normally not what comes to mind at first when you think Australian kitesurf. But as with most coastline around the world, unless it's in the doldrums, you'll get wind at some point. And if there's wind, there's kitesurfing possible.
In the case of Adelaide, they rely mainly on thermals in the summer. Steady wind and sunshine sounds good to me, but if you need your fix in the winter, they do get strong storm wind every so often.