Period: 23 December 2015 – 7th Jan 2016
Windy days: 11 out of 13
Air temperature: 30+ degrees
Water temperature: 26 degrees
This is a guest post by Persida Roata. Thanks for another great kite spot review!
All text and images in this article, unless stated otherwise © Persida Roata and used with permission.
Intro
Kiteboarding in Kalpitiya on Christmas day is definitely a good change from all the usual heavy meals and family gatherings back at home.
The climate here is tropical and by the time we got there the monsoon was getting ready to go, yet it was still not very sure about it. So we did get a lot of humidity and rain almost every day, even if it was only for 20-30 minutes. Otherwise, it was hot and the water was warm.
How to get there
To reach Kalpitiya you have to fly to Colombo airport and then arrange a transfer to the village. The ride takes about three hours and it costs around $100 for a six seat van (if you are a group) or $75, if you are travelling solo.
Don't forget that you might need a visa to enter the country. You can get that online, fill up a form and pay around $30. You get it on your email and works pretty fast.
Where to stay – how to find good accommodation
There are quite a lot of options, ranging from fancy hotels to kitesurfing resorts and further more to private guest houses.
We stayed in a private guest house, three minutes away from the beach, for a very good price. We didn't have any meals included, but we could go shopping in the town (by car/scooter/tuk tuk) or to the local mini store – five minutes walking distance. Renting a scooter is about $8/day and a tuk tuk could go around $13/day.
Since there was no internet there, we purchased, right in the airport, local SIM cards with quite a lot of data traffic on it. I remember I paid somewhere around $7 for 5GB!!

The kite spot
To go kiting we had two options: the lagoon, or our beach that was so close to the house. Our beach was right at the ocean so the waves were growing as the wind picked up. But it was not that bad after all.
Wind
The wind was pretty good. It was almost every day, ranging from 12-18 knots, and sometimes over that. Rain was sometimes messing up our kite sessions. The wind blew early in the morning or even for the whole day.
The Lagoon
The Kalpitiya lagoon is a great place to learn doing the waterstart, going upwind, transitions or tricks. It is flat and wide enough, as you ride across it. It is also pretty long so there is enough room for everybody. On the sandbank that separates the lagoon from the ocean there are several fishermen's shelters you can use sometimes to hide from the sun (or the rain).


The depth of the lagoon varies. It seems that it gets very deep as you start, but somewhere in the middle it gets rather shallow, so careful with wilder jumps.
Also, there are some wind corridors that shape up along the lagoon, where the wind blows stronger or in gusts.
The water is not very clean, it is rather brownish and there are some sharp shell snails. So it is wise to wear some feet protection.
Another thing you might want to be careful at is the muddy slippery area before you get into the water. It is like that because during monsoon season the water rises. Some people stand there while launching their kites and that can be very unsafe. Also, you need to watch out for it especially when you come out of the water, because you feet are wet and you still have the kite hanging up and pulling you.
The Ocean

Riding on the ocean seemed like a dangerous business for a beginner. But it has actually helped me to make a lot of progress. It was very convenient because it was close to our house, the beach was rather clean with fine sand and the water was much cleaner than in the lagoon.
It was a bit difficult passing by the area where the waves broke, on the shore, but other than that, it was pretty awesome. The wind here blows cross on shore and the water gets deep quite fast.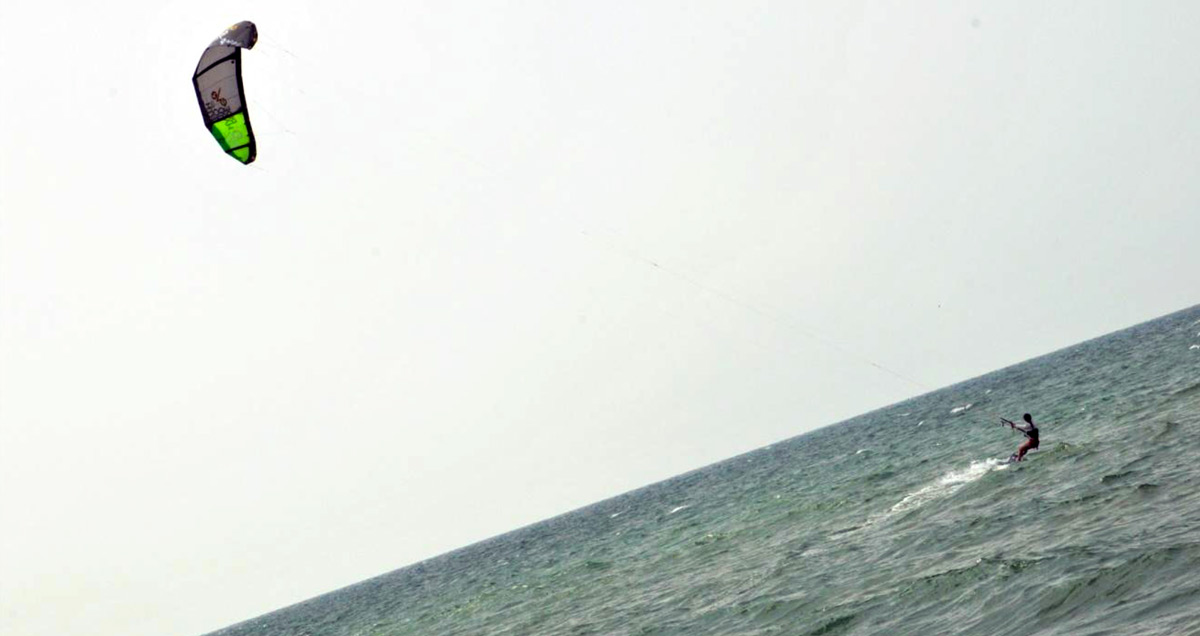 Beach
The beach was pretty wide, full of crabs and fishermen's boats and there was no tide.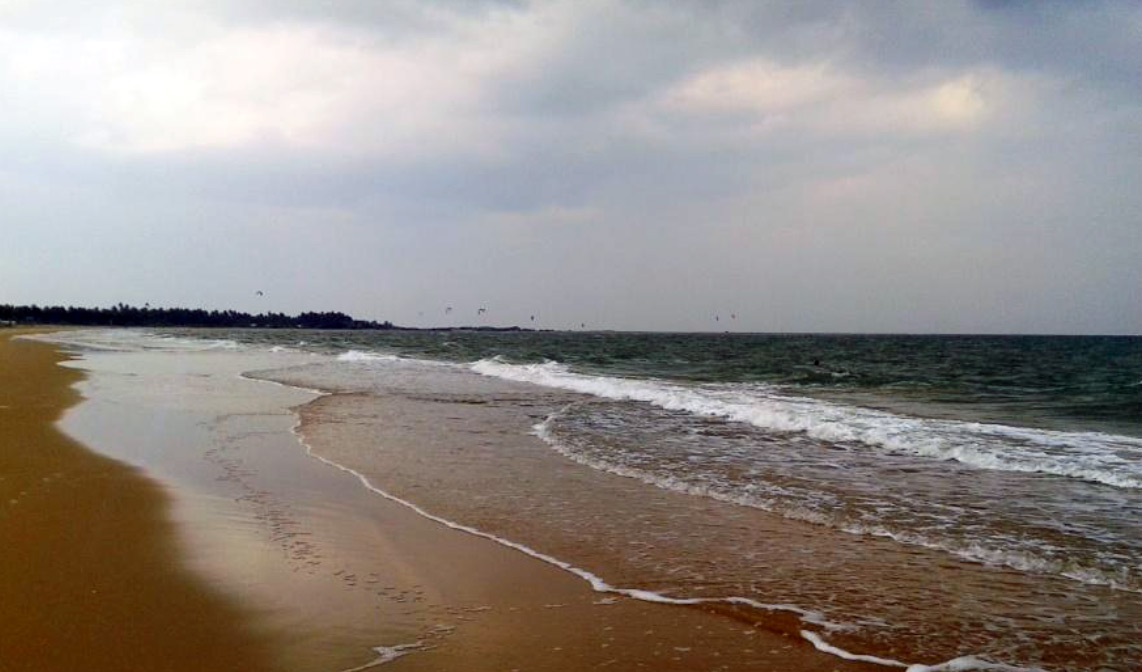 Dangers
Besides the ones mentioned above, it is advisable to wear insect repellent and flip flops at all times. Walking barefoot on the village streets is not a good idea, because there is a parasite worm you can get from the puddles. This gross thing gets into your body, through any small cut or wound on your feet and crawls up under your skin. There is an antidote you can find there that will kill it but you will get to keep it as a souvenir inside your body. Yuck!
Another thing is stray animals. We had wandering in and out of our front and back yard cats, lots of dogs and donkeys. They were useful for eating out most o the food leftovers, but they can also be disease  carriers.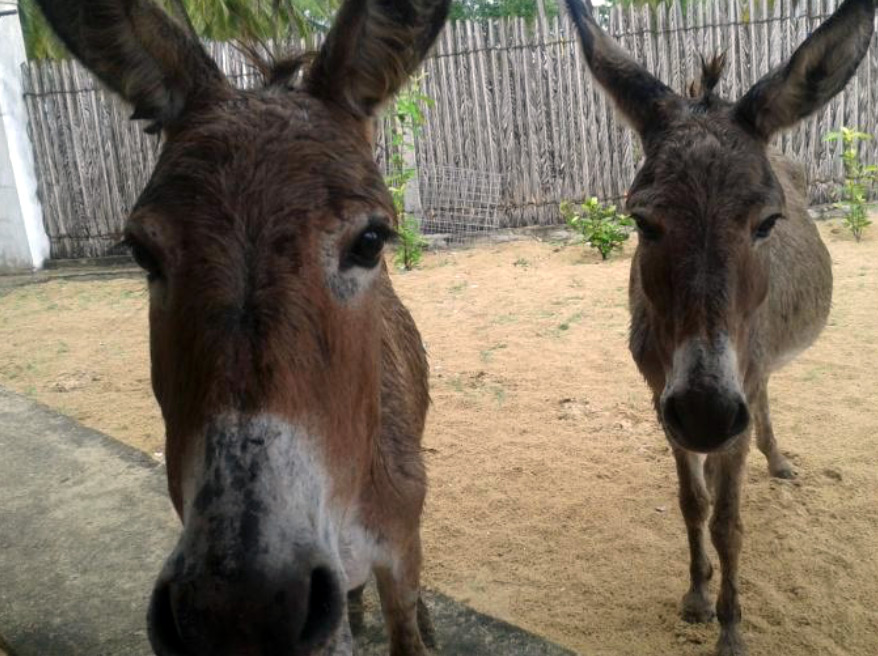 The food
Depending on your preferences you might like the food or not. Most of the stuff there is of Indian influence and I am not a big fan of that. So I had some very limited choices. Everything was spicy, even those meals that were served as not spicy. But I went for the safer ones – rice or noodles with fish and veggies. We also cooked at the house. We were buying fresh tuna from the fishermen or we could pick up clams right from the beach and cook them. ☺
What I liked a lot were these crepes filled with coconut. You could also get very nice and ripe fruits of all sorts, right from the village or the town.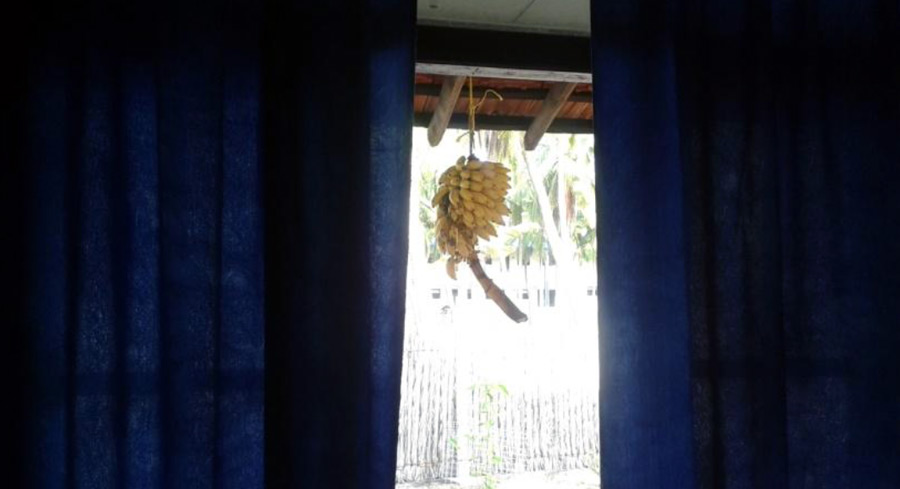 Downtown there were lots of stores for food, clothes, house etc. We were also buying milk, eggs and we once bought some cheese from the Pharmacy!! ☺
Alcohol was pretty hard to find (even beer) and it was rather expensive.
What other things to do
What I did, what others did.
Boat trip
One of the days we went on a boat trip outside the lagoon, to a small, long but narrow shaped island. We wanted to go kiteboarding but we didn't have much luck with the wind. On that island you can ride both onshore and offshore. If you have enough wind and a boat to follow you, it's a nice opportunity for a downwinder all the way back to the lagoon.
Buddhist Temples


We were a big group and we had rented a van. We decided on two days we would take off from kitesurfing and go see some of the island. On the first day, we saw two beautiful Buddhist Temples – one in Anuradhapura and the other one in Dambulla. The latter is actually made up of some rooms dug in a wall of a mountain. It is pretty impressive.
Sigiriya

On the second day of the trip, we went to one of the best known touristic points in Sri Lanka – the rock of Sigiriya. This is placed inside a very large park, it is rather crowded – so expect queues and the entrance fee is about $30. It is quite spectacular once you get to the top of it. The view is completely amazing. But going up the stairs is slow, because of the crowds and not comfortable if you are not fond of heights. So be patient and brave. It is all worth it!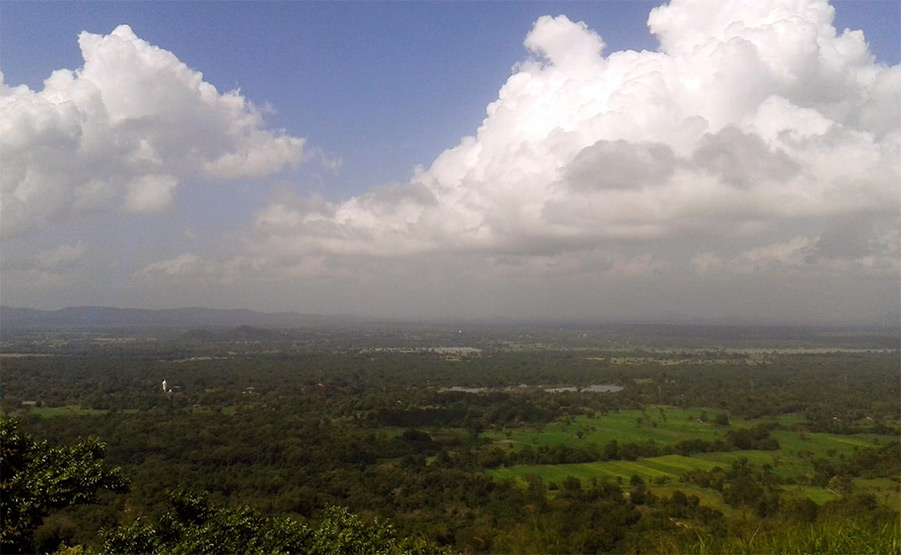 Wilpattu National Park
This is a place not far from Kalpitiya. I didn't have the chance to go myself, but other friends did and they loved it. Here there are lakes that were born from rainwater. Plus you get to see the elephants and other animals!