Global Kite Spots is a trip planner for kitesurfers
Back in spring 2013 I was thinking about destinations for a kite trip for the summer.
I realised there would be places with windy peaks and windy lows during the summer months, and needless to say I was looking for a place with strong and consistent wind. To compile a list of possible destinations I had to visit a bunch of spot guide websites assuming I knew what spot I was looking for. The problem was; I didn't know the spot – I knew the months I could travel.
So right there and then I decided to build and offer a tool for all kitesurfers who know when to go, but not where to go.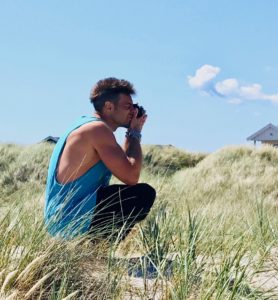 Global Kite Spots is a one man band. My name is Martin and I did my first, sketchy board start in 2009 in the cold waters of Sweden. I've been chasing wind ever since.
Nowadays I travel the world, explore kite spots and write about them. I own a watch brand called Gloriousdays and I'm a digital product designer by trade.
Many of the photos you see on Global Kite Spots are kindly licensed under Creative Commons licenses. I mainly source these photos from Flickr.com where you can find the original source. Thy are listed on the Credits page.
Get in touch
Have an idea for a spot guide, or something to share? Email me at hello [at] globalkitespots.com and let's talk!