Global Kite Spots is a trip planner for kitesurfers
Back in spring 2013 I was thinking about destinations for a kite trip for the summer. I realised there would be places with windy peaks and windy lows during the summer months and needless to say I was looking for a place with strong and consistent wind. To compile a list of possible destinations I had to visit a bunch of spot guide websites assuming I knew what spot I was looking for. Well the problem was, I didn't know the spot – I knew the months I could travel. Fast forward a couple of months and I can now offer a tool for all kitesurfers knowing when to go, but not where to go.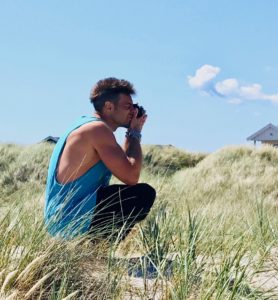 My name is Martin Sandstrom and I've been kitesurfing since 2009. It all started in the cold waters of Sweden and I've been hooked ever since. Nowadays I travel the world, exploring kite spots while writing about them. I own a watch brand called Gloriousdays (let me know if you want a discount ;)) and I'm nuts about pugs which is a pretty poor choice in a dog if you're a kitesurfer.
Many of the photos you see on Global Kite Spots are kindly licensed under Creative Commons licenses. I mainly source these photos from Flickr.com where you can find the original source. Thy are listed on the Credits page.
Get in touch
You may want to get in touch for a number of reasons. I'm all ears, so just fill in the contact form below and we'll talk (well, text).