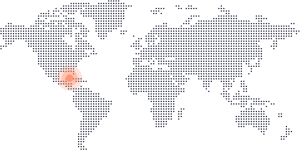 Wind season: December – May
Air temperature: 26°C / 79°F
Water temperature: 26°C / 79°F
Wave spots: No
A bit of a secret gem, Belize has two main kite spots, either on Caye Caulker or Ambergris Caye. The wind is good but there is a distinct lack of beaches for launching so this is mainly done from assisted boats. Once you get out on the water you can expect a beautiful experience cruising among shallow reefs and undisturbed wildlife.

Regions with similar wind season