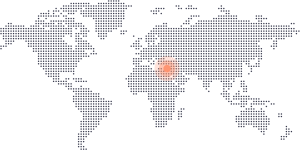 Wind season: May – October
Air temperature: 20˚C – 30˚C
Water temperature: 20˚C – 27˚C
Wave spots: Yes
Cyprus is a great destination for waves, and offers good consistent wind in the summer months. Combine that with hot weather and good connection flights and you might've found your next holiday destination. There are many spots around the island so the best way to experience it is to rent a car and go exploring the coastline. Bear in mind that some beaches are closed off for kitesurfing in the summer.

Regions with similar wind season