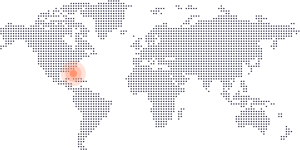 Wind season: October – May
Air temperature: 20˚C/68˚F – 32˚C/90˚F
Water temperature: 23˚C/73˚F – 27˚C/80˚F
Wave spots: Yes
What's not to like about Florida, especially for a kiteboarder? This sun drenched tip of North America's East coast offers wind almost all year around, waves in places like Jupiter and flat water around the Keys just to name a few. If you're planning a holiday to Miami, bring your kites and choose from a number of nearby spots.
The winter and spring trade winds bring 15 to 25 knots with pretty good consistency. July through September is hurricane season, so although storms and strong winds aren't uncommon, as well as sea breeze at certain spots, it might not be an ideal holiday destination this time of the year.

Regions with similar wind season