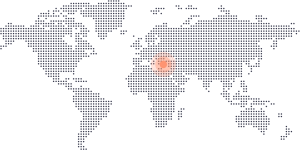 Wind season: May – October
Air temperature: 20˚C – 29˚C
Water temperature: 19˚C – 26˚C
Wave spots: Meh
The Greek archipelago is a paradise in the summer months. If you're looking for consistent, strong wind, sunshine as well as great food and culture, look no further. Each island has its own vibe and audience so do your research and decide whether you want to combine your kitesurf holiday with buzzing Euro trash night life in Rhodes, or the calm of Paros with only cicadas to disturb the silence in the night. Maybe even charter a boat and sail from island to island for a few weeks. Waves are not big enough to ride on most islands, but there are gems like Prasonisi, Rhodes that offer decent swell.