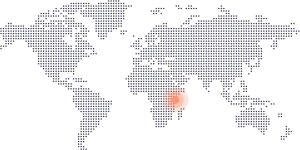 Wind season 1: December – March
Wind season 2: June – October
Air temperature: 25˚C – 30˚C
Water temperature: 25˚C – 30˚C
Wave spots: Yes
The Kenyan kite beaches offer similar conditions as Tanzania/Zanzibar, meaning light and stable trade winds, sunshine and relaxed vibes. Anecdotally you can expect a bit more wind here compared with Zanzibar during the winter season. Nyali and Diali beaches are popular destinations.

Regions with similar wind season