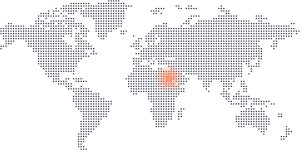 Wind season: May – October
Air temperature: 27˚C – 32˚C
Water temperature: 28˚C – 31˚C
Wave spots: No
A trusted region for autumn and winter kitesurfing when all other kite destinations are too far away from Europe. Egypt's Red Sea shores provide light wind and half decent probability in the winter, and a lot more of it in the summer, which is considered its main season. Temperatures are high all year around for both air and sea. The kitesurfing here can be world class for freestyle and learning with lots of sheltered lagoon spots.

Regions with similar wind season