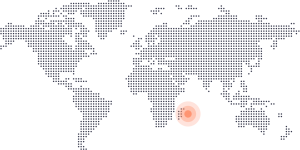 Wind season: April – October
Air temperature: 18˚C – 25˚C
Water temperature: 23˚C – 27˚C
Wave spots: Yes
Mascarene islands is a group of island nations in the Indian Ocean consisting of Mauritius, Réunion and Rodrigues. They are all well suited for kitesurfing, however most people are probably mainly familiar with Mauritius.
Rodrigues is a much smaller island which you reach via a 45 minutes transit flight from Mauritius. It's a low-key spot with both waves and flats available. Réunion may be more famous amongst surfers, and infamous for its shark-rich waters, but there are also plenty of kite-friendly wave spots as well as flats inside the reefs.
Mauritius has some of the best wave kitesurf spots in the world, including the iconic One Eye. It also hosts numerous lagoons for flat water bliss for instance Le Morne, so this place caters to riders of all levels and styles. It's not cheap though, so not a destination for the traveler on a budget.
November to March is Mascarene islands' summer season, so although the trade winds aren't present you can still experience days of thermal wind this time of the year.

Regions with similar wind season