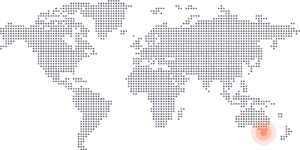 Wind season: November – March
Air temperature: 15 – 26°C
Water temperature: 14 – 18°C
Wave spots: Yes
Everyone agrees that Ossie's West coast is the place to be for the summer. This is where the best kitesurfing takes place on this continent. But if you happen to spend time in and around Melbourne, it definitely doesn't have to mean kite down-time. The wind is not super reliable but you can get varied riding, and St Kilda is right in town. Just don't forget your wetsuit.

Regions with similar wind season