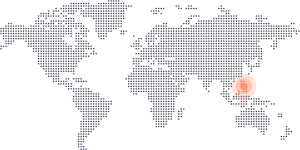 Wind season: November – March
Air temperature: 24˚C – 32˚C
Water temperature: 25˚C – 28˚C
Wave spots: Yes
The Philippines is a great winter destination for kitesurfing. It's cheap, warm in both water and air, and most importantly benefits from the very reliable trade winds. Add to that that the Filipinos speak fluent English and are a very friendly bunch and you have a foolproof concept. The most famous spot in the Philippines is the paradise island Boracay, where kitesurfing is mixed with all-night-long parties, scuba diving and everything else in-between. But the best way to experience the Philippines is to explore the plethora of islands and secluded kite spots on a chartered yacht.

Regions with similar wind season