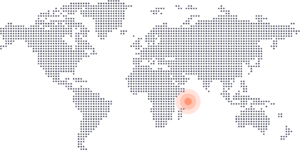 Wind season: May – September
Air temperature: 24˚C – 30˚C
Water temperature: 26 – 28˚C
Wave spots: Yes
North of Madagascar we find the 115 islands archipelago of Seychelles. Famous for its beauty and tranquility it's the perfect couples retreat. Kitesurfing here is best during the dry season of May to September when the South-Easterly trade winds prevail. During this period wind up to 20 knots can be found, although not guaranteed. The other months of the year are even less ideal, so if your dream honeymoon includes a kite look elsewhere.

Regions with similar wind season