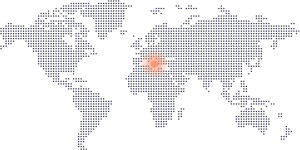 Wind season: April – September
Air temperature: 19˚C – 31˚C
Water temperature: 15˚C – 27˚C
Wave spots: No
Sicily is the largest island in the Meds with a varied coast line. The main place to attract kiteboarder internationally is Lo Stagnone; a massive lagoon of shallow, butter flat water. Here the wind blows for most part of the year, but aim for summer to get sunshine and stable thermal wind.
Regions with similar wind season