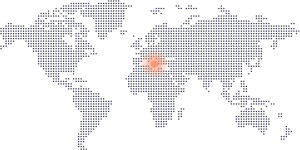 Wind season: March – October
Air temperature: 19˚C – 31˚C
Water temperature: 15˚C – 30˚C
Wave spots: Yes
Sicily is the largest island in the Meds with a varied coast line. The main place to attract kiteboarders internationally is Lo Stagnone; a massive lagoon of shallow, flat water. This place is an amazing place to practise your first board start as well as the most advanced freestyle tricks.
Here the wind blows for most part of the year, but aim for spring/summer to get sunshine and stable thermal wind.
If you're into directional riding Lo Stagnone isn't for you as it's too shallow for hydrofoils, and there are no waves here. Puzziteddu beach does offer waves however, but mainly in the colder and stormier winter months.

Regions with similar wind season