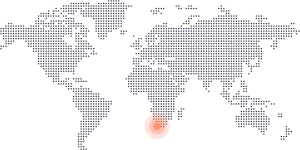 Wind season: October – March
Air temperature: 20˚C – 30˚C
Water temperature: 16˚C – 20˚C
Wave spots: Yes
South Africa together with Northern Brazil is one of the holy grails of kitesurfing. It's one of the best regions in the world for the sport, thanks to it's long windy season in the winter (their summer). Add to that, endless beaches and conditions to cater for both wave surfing, wakestyle riding and everything in-between and you have yourself a winner.
Cape Town oozes of  beach and sports vibes, the weather is mild, local food and wine are amazing, and you can spot pro riders on the reg. It's a place you have to visit once in your life, but most likely come back to many times thereafter.

Regions with similar wind season