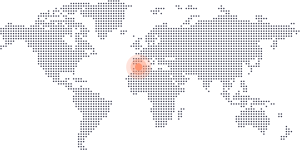 Wind season: All year
Air temperature: 24˚C – 29˚C (May – Sep)
Water temperature: 18˚C – 23˚C (May – Sep)
Wave spots: Yes
Europe's kite Mecca has an all year around wind season, predominantly with prevailing winds Poniente and Levante taking turns to fill the kites with air most days of the week. If you're planning a trip here, you can go any time of the year, but May to September sees a lot more sun and warm weather.
Because of it's location, wind stats, hot weather and good vibes, this small town has been a water sports heaven for decades. In the summer the areas where you are allowed to kite are reduced, and it can get very busy. But with Tarifa, the lure isn't only in the kiting, but just as much in the the après-kite, the parties, the food and the sun.

Regions with similar wind season