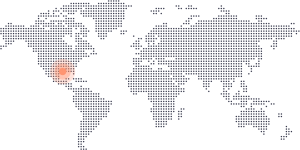 Wind season: All year
Air temperature: 14 –  32°C / 57 – 90°F
Water temperature: 28 – 30°C / 82 – 86°F
Wave spots: Yes
The gulf-facing coast of Texas, around Corpus Christi sees more windy days than any other place mainland US. The hot climate creates thermal wind almost all year long, with peak performance over spring and summer.
It's a real playground for kitesurfers who can find conditions for any level and style. Add the local seafood and beautiful scenery and you can see why it's a popular destination. South Padre Island is the go-to location for many riders.

Regions with similar wind season