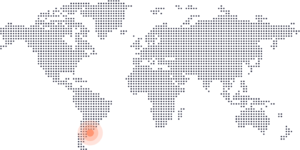 Wind season: September – March
Air temperature: 17˚C – 29˚C
Water temperature: 12˚C – 22˚C
Wave spots: Yes
Uruguay isn't blessed with trade winds like it's neighbour up North. But it does get it's fair share of thermal wind in the summer months. There are a number of spots for both beginners and advanced riders, flat water lagoons and wave spots. Laguna Garzon being the most famous and popular one.
Early in the season a full wetsuit is needed, but around Christmas and later a shorty will do.