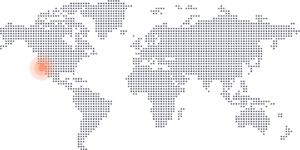 Wind season: April – October
Air temperature: 11 – 27°C / 52 – 80°F
Water temperature: 12 – 20°C / 53 – 68°F
Wave spots: Yes
Kitesurfing the coast of Oregon and California is mainly a summer activity thanks to the thermal winds that time of the year. Wave surfing is obviously big, but you'll also find more sheltered spots along the coast, and you can even kite under the Golden Gate. How's that for a holiday memory!?
The biggest spot around here still has got to be The Gorge on Hood river, East of Portland.