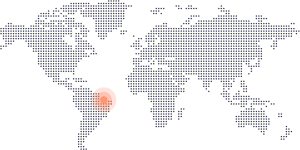 Wind season: June – January
Air temperature: 28˚C – 35˚C
Water temperature: 25˚C – 27˚C
Wave spots: Yes
Northern Brazil is the holy grail for most kitesurfers, with legendary spots like Paracuru, Cumbuco, Taiba and Jericoacoara. It has a long season with sunshine, warm water and smooth trade winds every day. The possibilities are endless around here, with conditions to suit all levels. Expect stronger winds up North, and earlier in the season. It's no surprise that this is the most common training ground for the freestyle elite when they're not on tour.

Regions with similar wind season