Dates: May 1 – May 10
Days on water: 3.5 out of 8
Wind: Scirocco and Mistral, 0 – 30 knots
Air temp: Around 27˚C
Water temp: Around 17˚C
We'd had a May trip planned for months. For a long time we thought we'd go back to El Gouna, but last minute I got curious about Sardinia. It's been a destination for kitesurfers for a long time, but you still don't hear too much about it. After some research online it made a lot of sense to spend a week in the South of Sardinia instead of Egypt.
The best way to get there is to fly to Cagliari and pick up a rental car (you'll need one). The drive to Sant'Antioco is about one hour away along almost empty country roads.
We stayed in Sant'Antioco which is the largest village in the area. A very picturesque village with plenty of restaurants but not much night life this time of the year. The Sardinians/Italians start late but it also ends pretty quickly. Before 9 nothing happens, then they dine for a couple of hours and then the bars close around 1. But this isn't Rome and we weren't here to rave all night long (although quite doable since the wind usually picks up in the afternoon). Instead we enjoyed a very mellow week with a lot of cooking in our lovely AirBnB flat with a view over the bay (got to love towns that are built on slopes).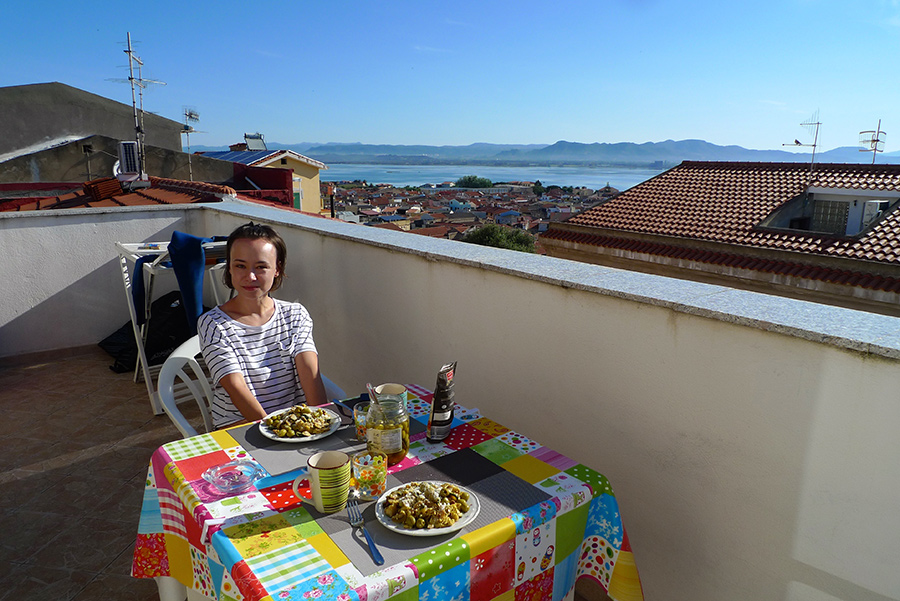 Food is great, wine is great (and cheap!), the sun is strong and the landscape is beautiful. At times I found myself perfectly content just doing the normal touristy holiday things. And then I came back to reality and remembered that our car was loaded with kite gear and I became even happier. I didn't have to compromise on anything.
Well, except for the wind…
I've been lucky on my last trips, with wind almost every day, so it was a bit of a let down to end up with one of those weeks when the trailing winds couldn't decide who would get right of way and as a result the wind strength and direction was all over the place for the first 4 days. In the end we only got 3 good days plus one border line afternoon.
Despite wind stats and online resources (including my own) Sardinia wind doesn't seem to be as reliable as say the Greek islands. Something that was confirmed by the local riders I spoke with. Generally wind would pick up in the afternoon but it still wouldn't be enough on days with no or very weak wind in the morning. On the good days we got we were enjoying both Mistral and Scirocco from 16 to 30 knots.
Kite spot guide in Southern Sardinia
Punta Trettu (Kite Village Sardegna ASD)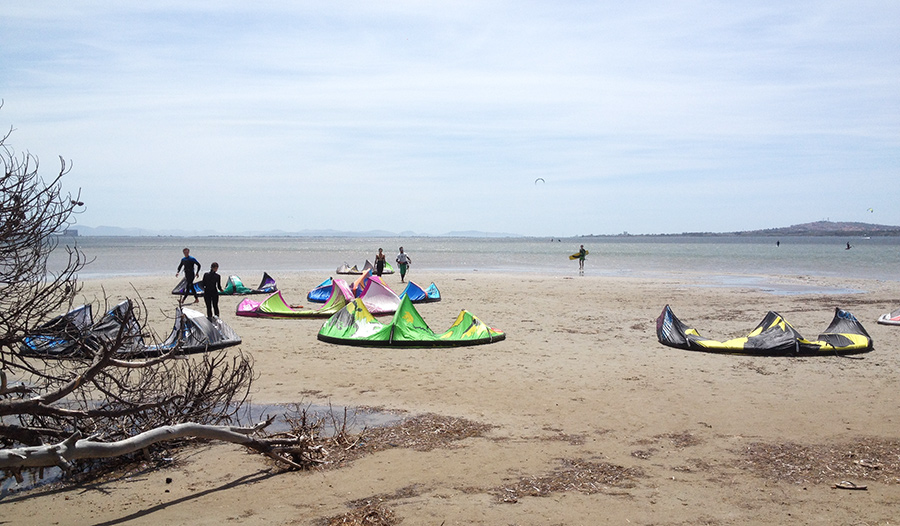 This spot managed by Kite Village is quiet, beautiful and perfect for beginners and freestyle thanks to its vast shallow water area. It's a 400m walk out from the parking lot / centre, and the launch area is not that big so spot probably gets busy with some 20, 30 kites. This week it was more like 10.
You have to pay a €15 KVS membership fee but that lasts the whole year and gives you insurance (that works in other countries too!) and access to the centre facilities. Not a biggie to access this scenic spot.
The spot is a 20 minutes drive from Sant'Antioco, and you can spot it from the road that connects the two islands. If you see kites in the air it's a go. If not, maybe consider saving yourself the drive.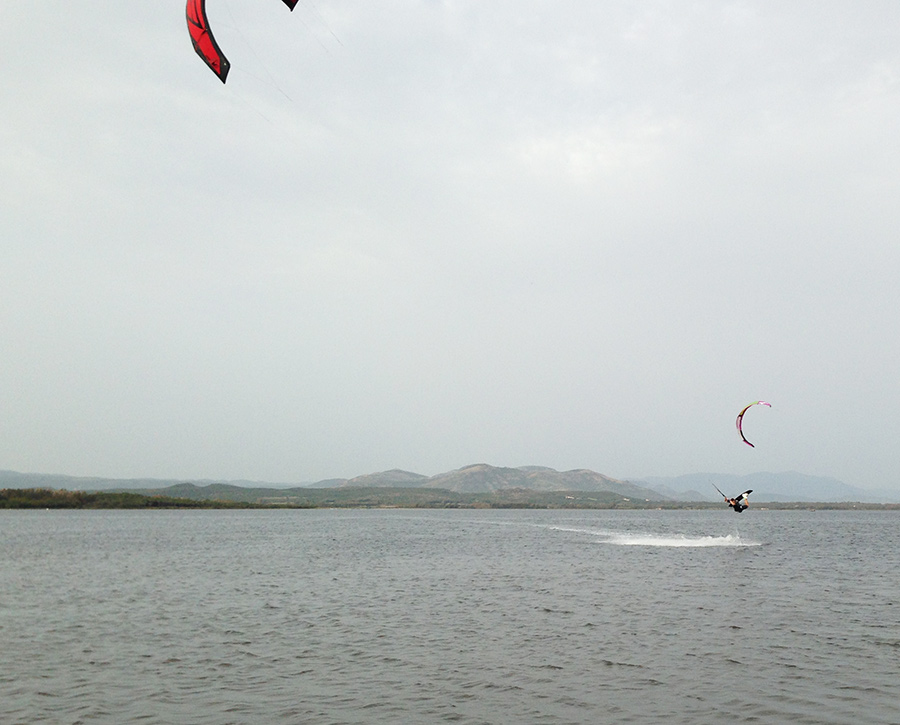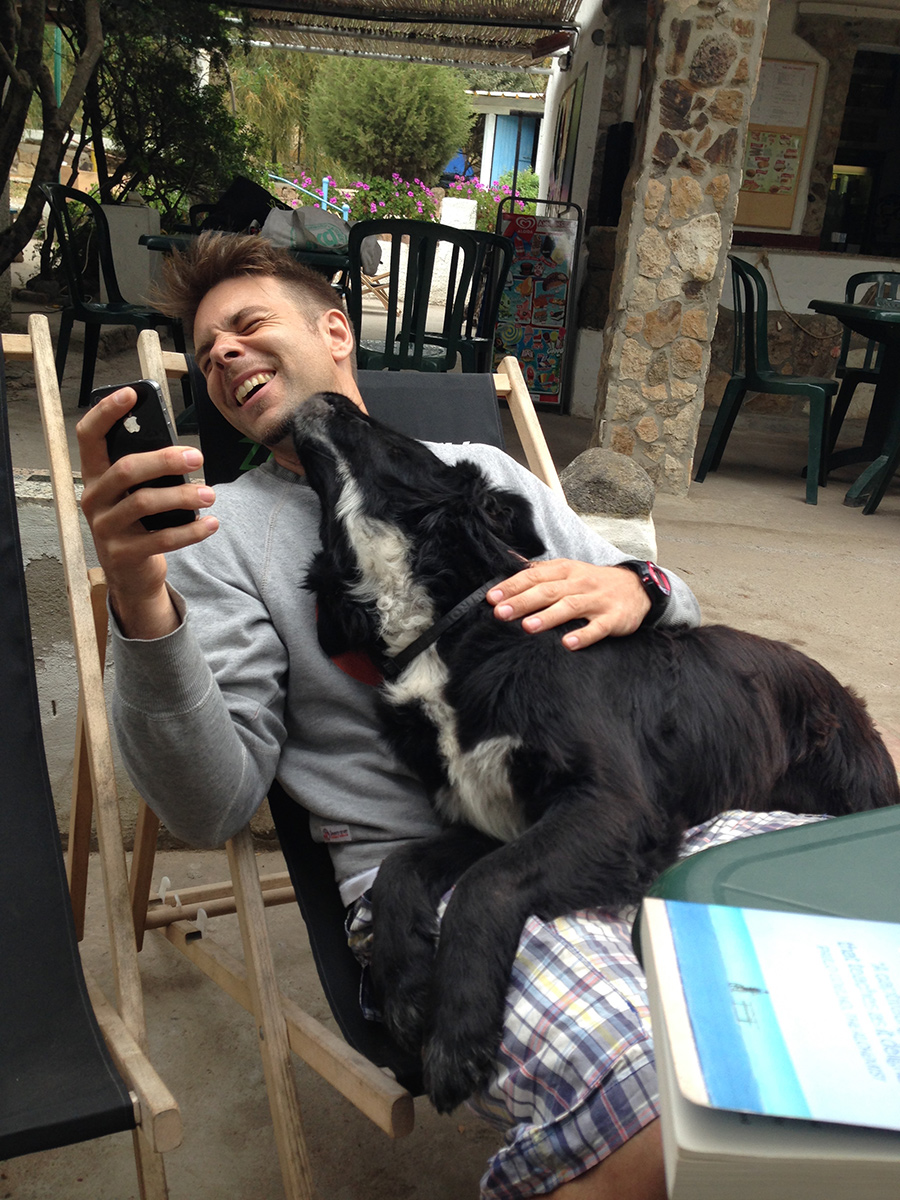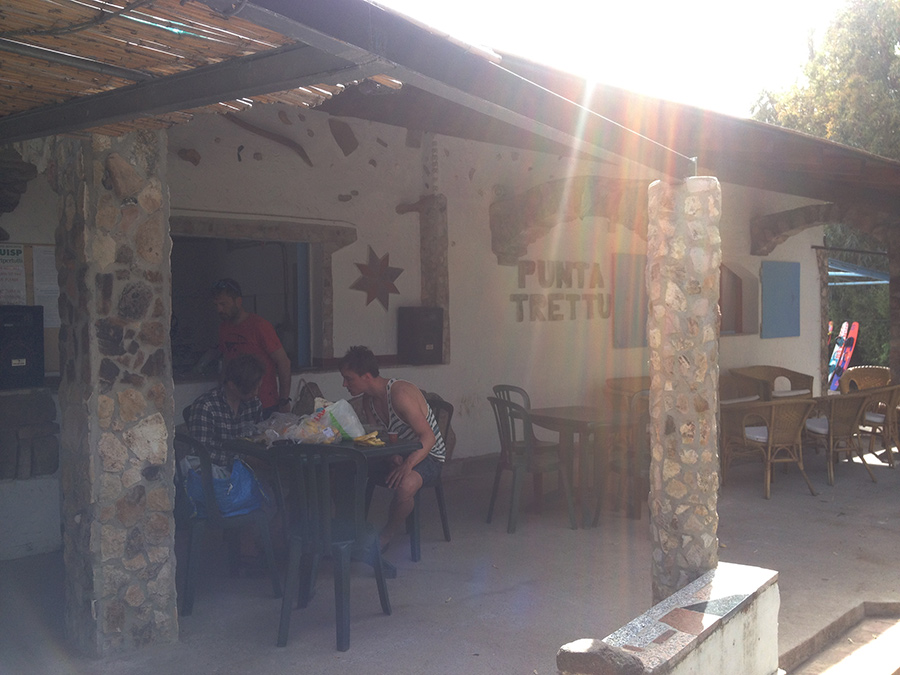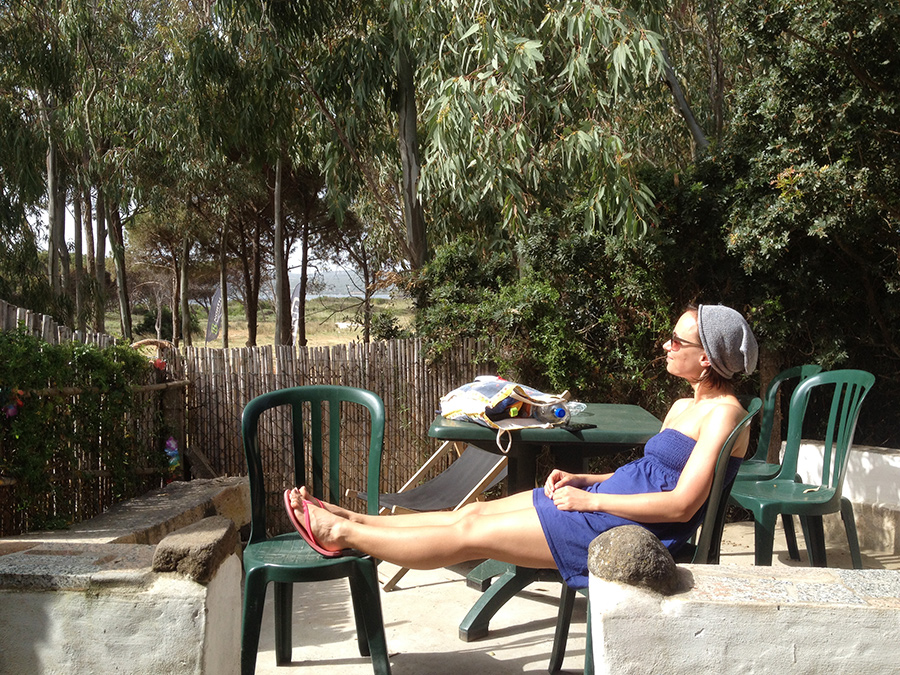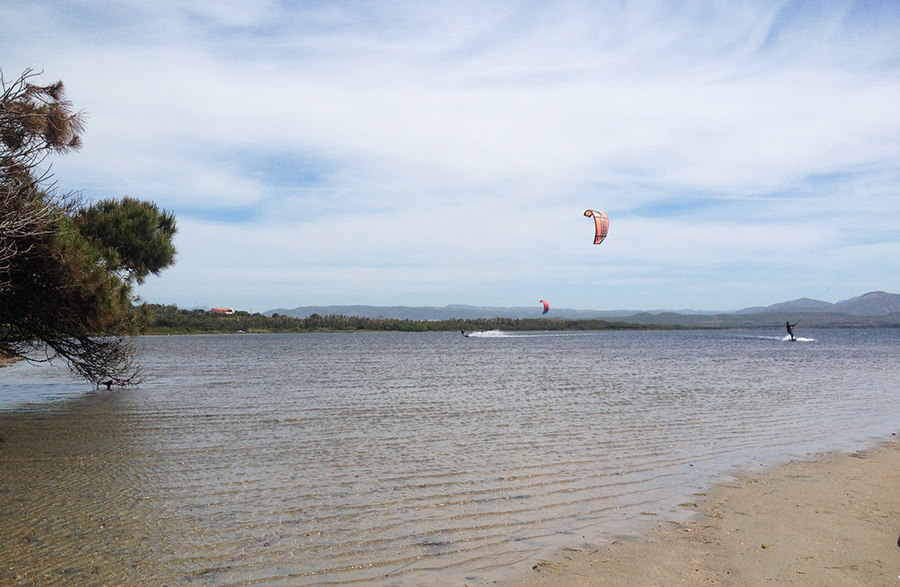 Level Up Kite
Edit: Level Up Kite now operates in Sicily
Opposite Punta Trettu, on Sant'Antioco, you find Level Up Kite and their spot offering similar conditions to Punta Trettu. They also have, to my knowledge, Europe's only permanent kite wake park with a set of obstacles and sliders for wakestyle galore.Right outside Level Up are a set of seaweed islands that creates butter flat, but waist high water perfect for both freestyle and big airs. As with Punta Trettu you have to pay for insurance to access the spot. It costs €10 and lasts the whole year.
From Sant'Antioco, drive towards Calasetta but keep to the coast until you reach a gate to a fish/seafood factory. The spot is on the premises.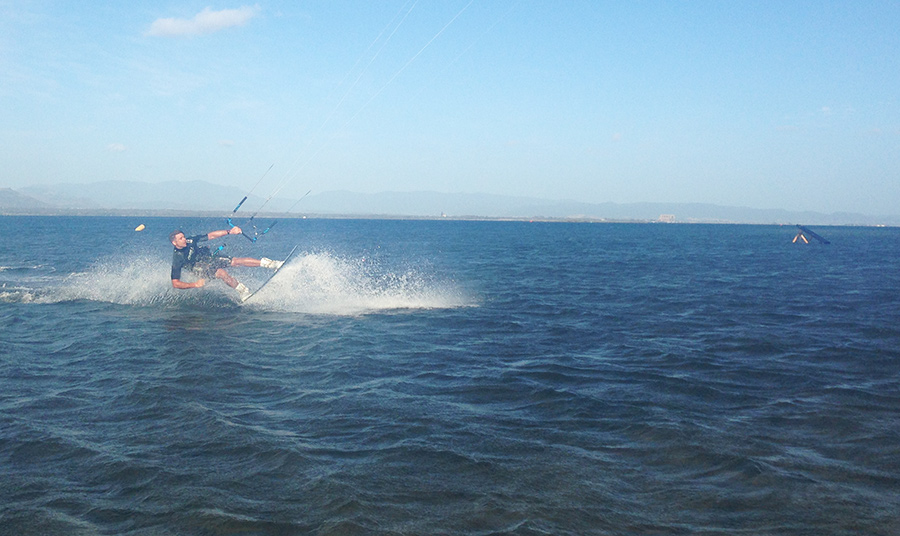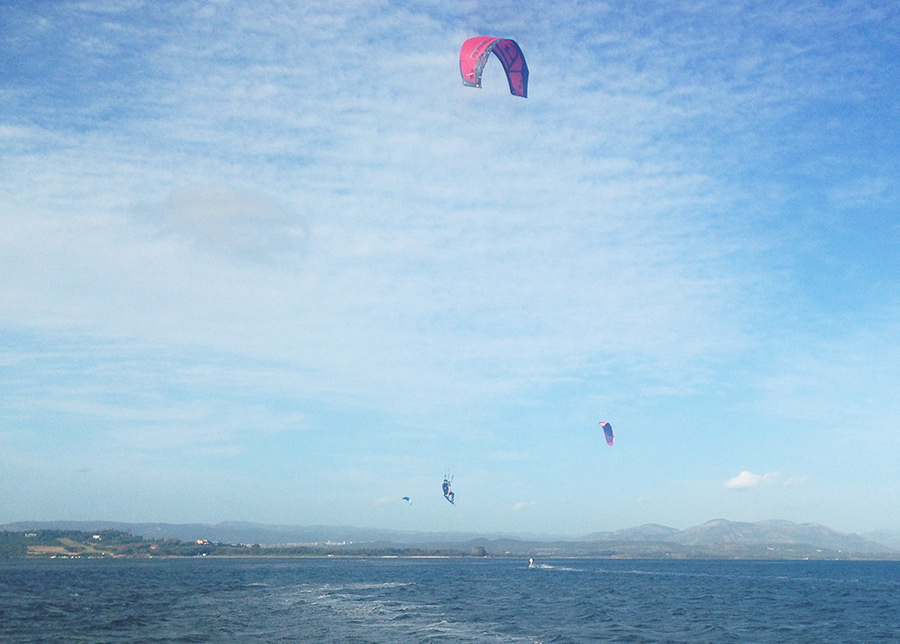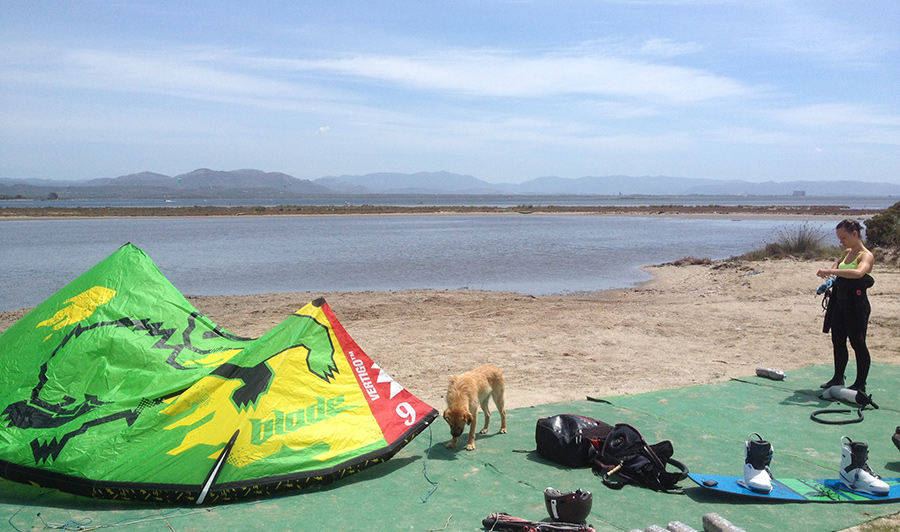 Porto Botte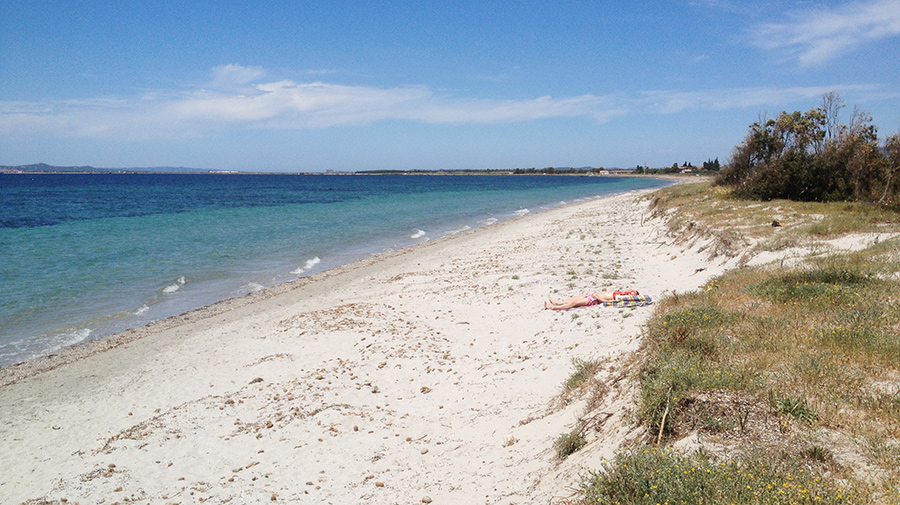 Open sea spot with a bit of chop but nothing major. Check out the Polish run Skyhigh.pl and their well facilitated centre. They do kitesurf and surf camps all year around, plus any other water sport you can think of.
Porto Botte is about 20 minutes drive from Sant'Antioco, over to the main island and then a bit South-East.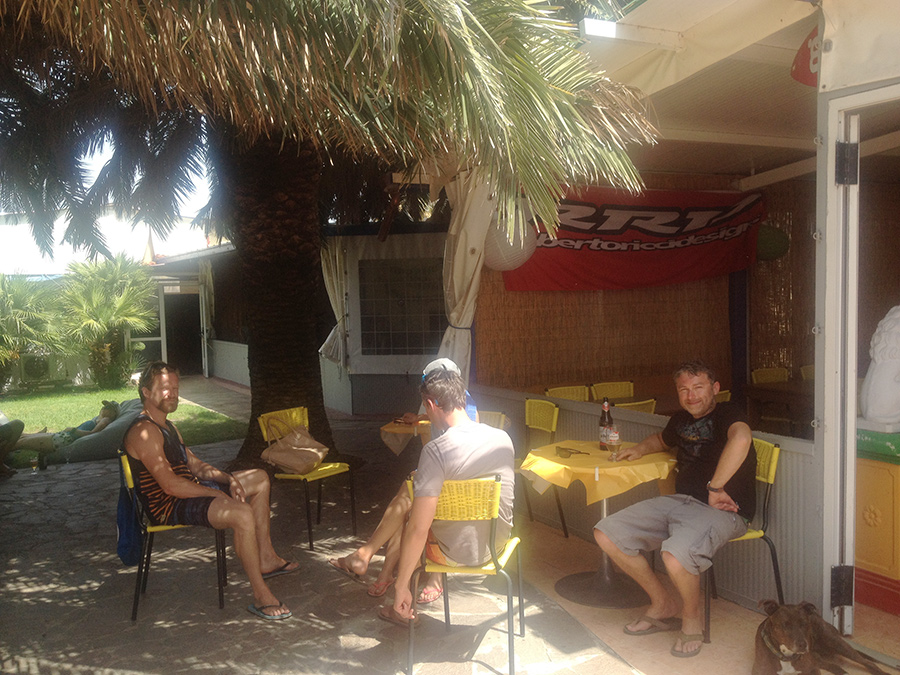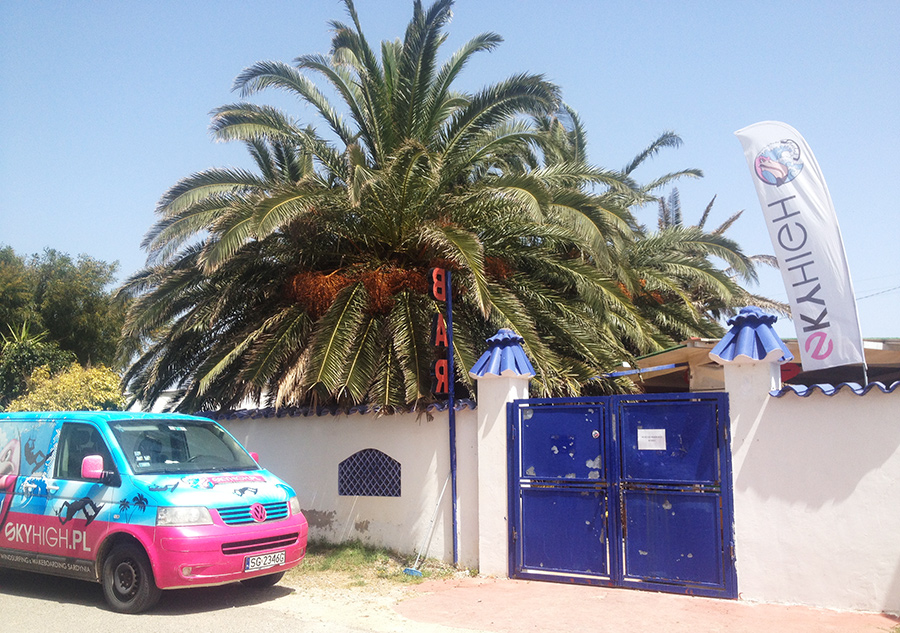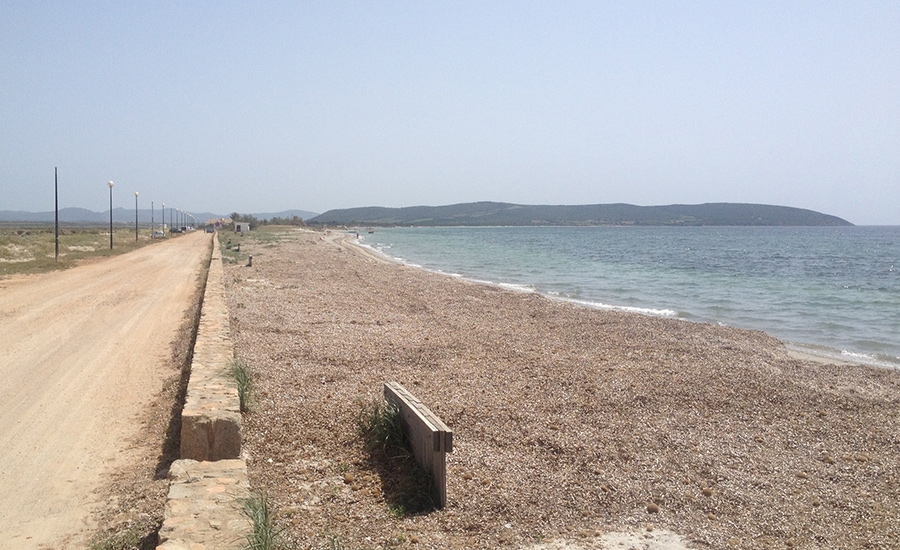 Other spots include Porto Pino and Chia, both supposed to be good wave spots. All in all South Sardinia provides plenty of spots from super flat to rolling waves within an hour drive.It's a place to come back to and discover more of this seemingly forgotten island. Come July/August and it might be another story, but the Spring here is mild so if you're looking for sun, wind and great Italian wine for €3, Sardinia is definitely worth a visit in April – June.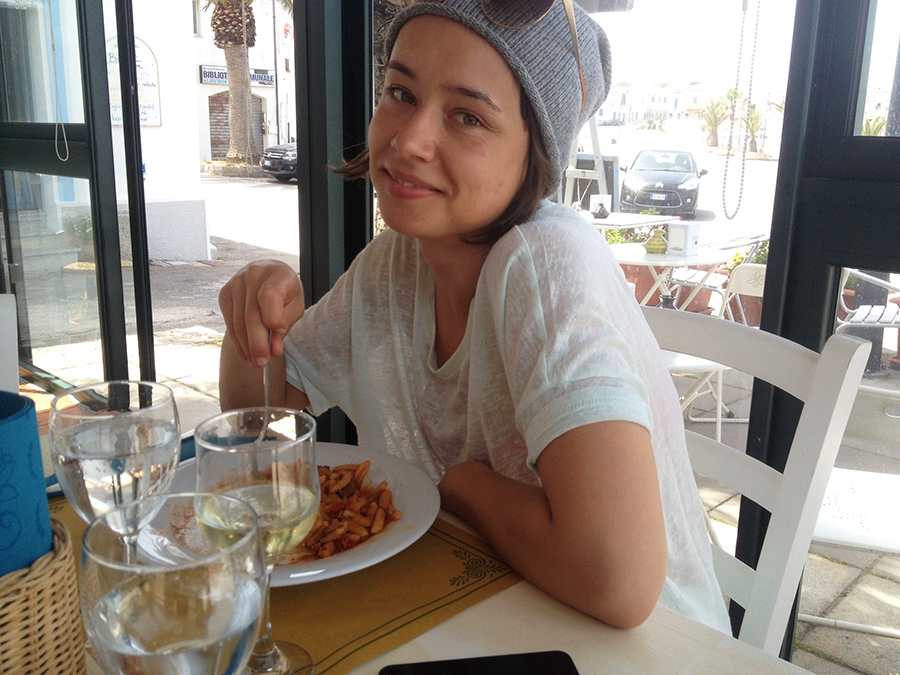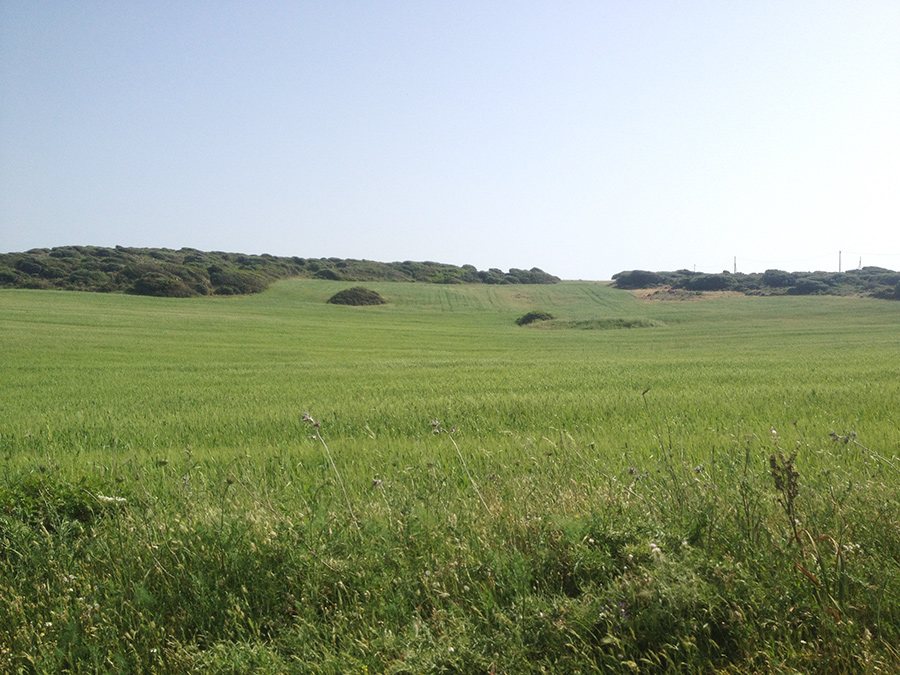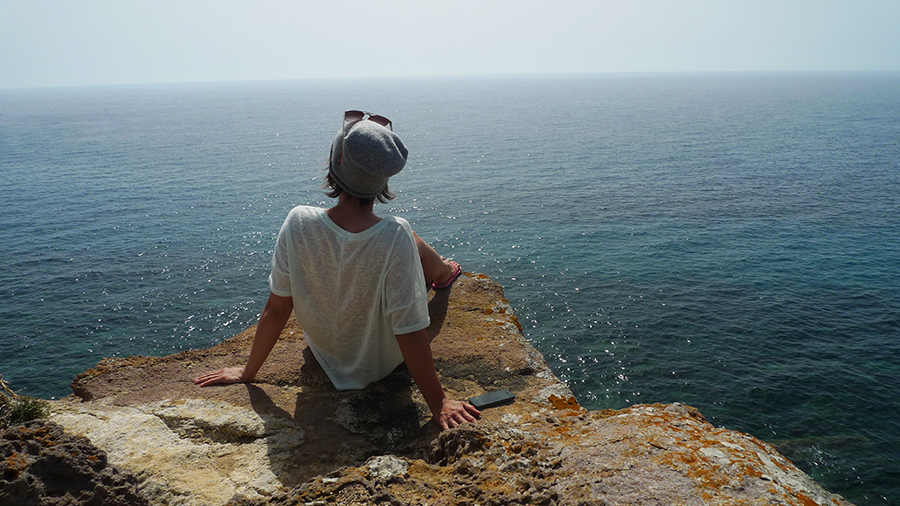 Plan your own stay in Sardinia