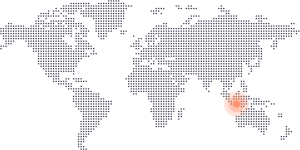 Wind season: May – September
Air temperature: 22˚C – 31˚C
Water temperature: 27˚C – 28˚C
Wave spots: Yes
Indonesia is most and foremost a surfer's paradise. Kitesurfing is also possible here in their winter months which is also the dry period. When the trade winds kick in it's not only about wave surfing; you can find great flat water spots inside the reefs all the way from Bali down to Rote.