Date: July 31 – August 3
Rideable days: 4 out of 4
Wind: 15 – 30 knots
Air temp: Around 35˚C
Water temp: Around 25˚C
Our planet is full of kitesurf playgrounds. The list literally never ends and that's why kitesurfing is such an awesome sport – it encourages you to get up and explore the world! When I say kitesurf playgrounds it's easy to let the thoughts wander to places like Brazil, South Africa and Australia's West coast.
But let's not forget about Europe, which hosts some of the best spots in the world, sometimes just as god as the normal 'bucket list' destinations.
I love summer in the Meds. It's hot, windy and only a few hours away from any European airport. There are so many spots to choose from, and this summer I had the opportunity to try out two spots that had been on my wish-list for a long time. Neretva in Croatia and Bojana in Montenegro. I had never been to the Adriatic sea before so we decided to make this summer's holiday a road trip from Italy, into Croatia, Montenegro and ferry back to Italy.
It turned out to be four amazing weeks including some top-of-the-line kitesurfing thrown in.
There isn't much info on Neretva online so I didn't know more than what I've seen in the videos on Youtube. But that was enough to water my mouth. Here's my review of one of the best kite spots I've been to so far.
Wind conditions
Neretva is a large river in the South of Croatia. Its mouth is located in a big valley quite unique and different to the otherwise rocky topography of Croatia. It's beautiful, and together with a funnel effect from two large islands, most likely why this place is blessed with a very steady and reliable thermal wind in the summer.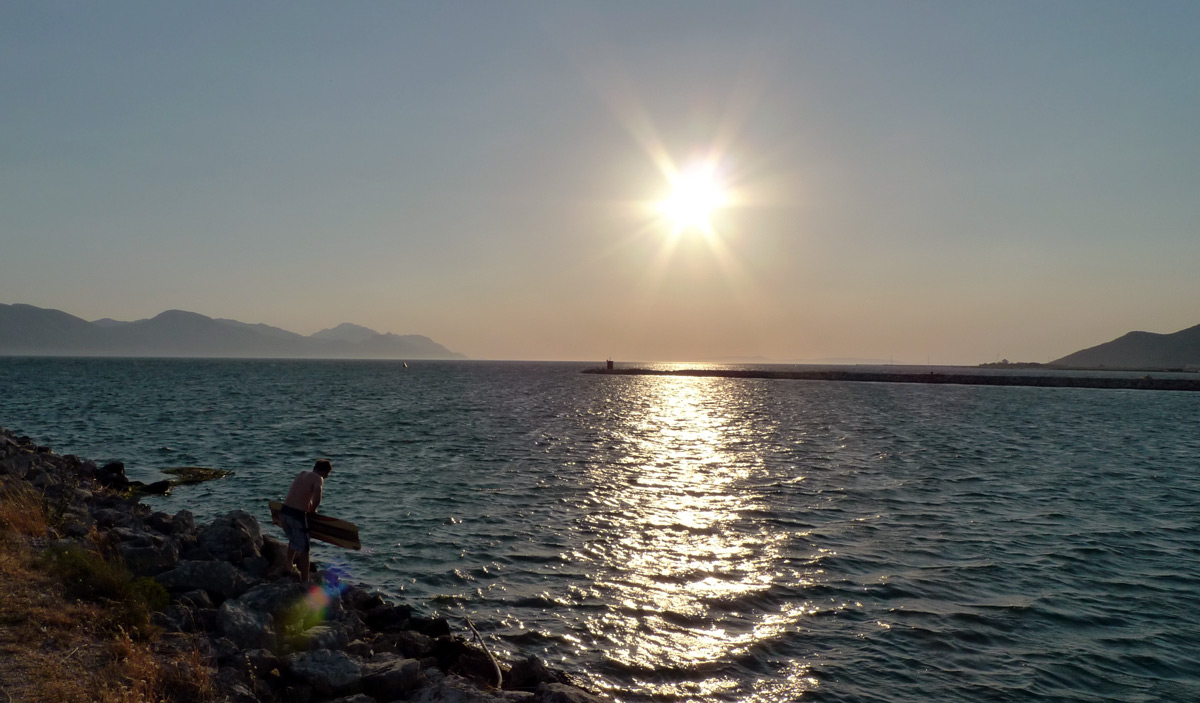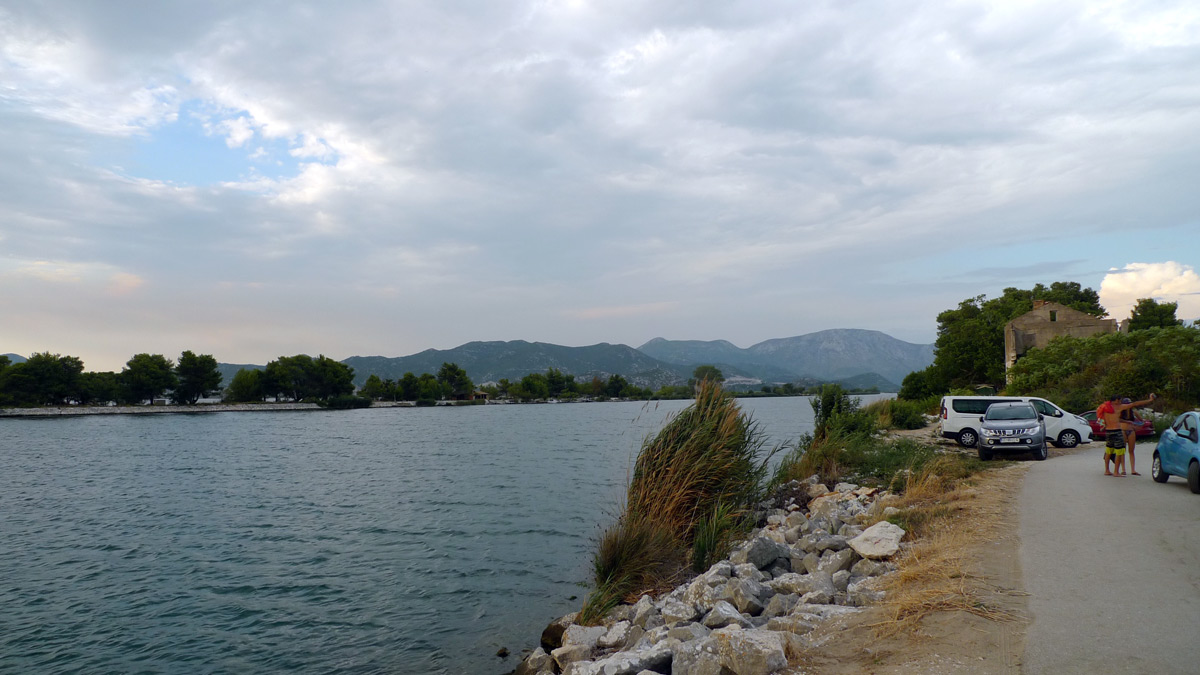 Maestral from NW brings nice weather and steady afternoon wind from May to September and it's not unusual to see days with 20 to 30 knots. Peak months are July and August.During my four days we had wind every day, kicking in around 2 – 3pm and staying until sunset. When it comes it builds up quite quickly, so it's worth waiting a bit and pump up your smaller kite rather than go out on a big one first.
I was out on my 10m and the wind varied between 15 and 30 knots, some days more than others. It's a smooth and steady off-shore wind but it can have lulls when it drops for 10 – 20 minutes, so get back to shallow water if it happens or you'll have to wait for the wind to come back or the rescue boat to pick you up.
Don't let the off-shore bit put you off though as you have a big shallow area to kite or learn in, and you won't drift out to sea as you're in a bay.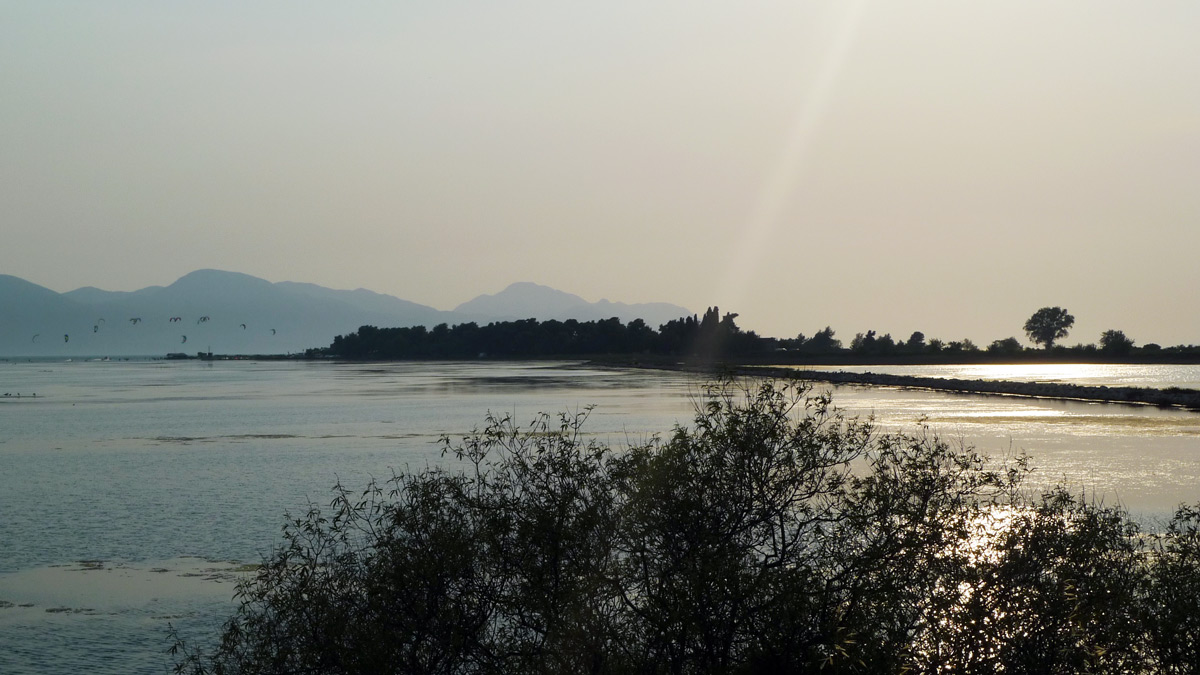 The spot
Neretva is 1.5 hours drive from Split. There are two kite centres here. Neretva Kitesurf and Kiteboarding Komin. Both spots has flat and shallow water, going from ankle depth to deep farther out. In the water you have a sandy bottom with spots of seaweed. It's a scenic place surrounded by deltas and mountains.
Peak season is in July and August with mainly Croatian, German and Polish tourists. Visit in May or September to avoid the crowds, although even in peak season it wasn't that busy. I counted 30 to 40 kites on the water.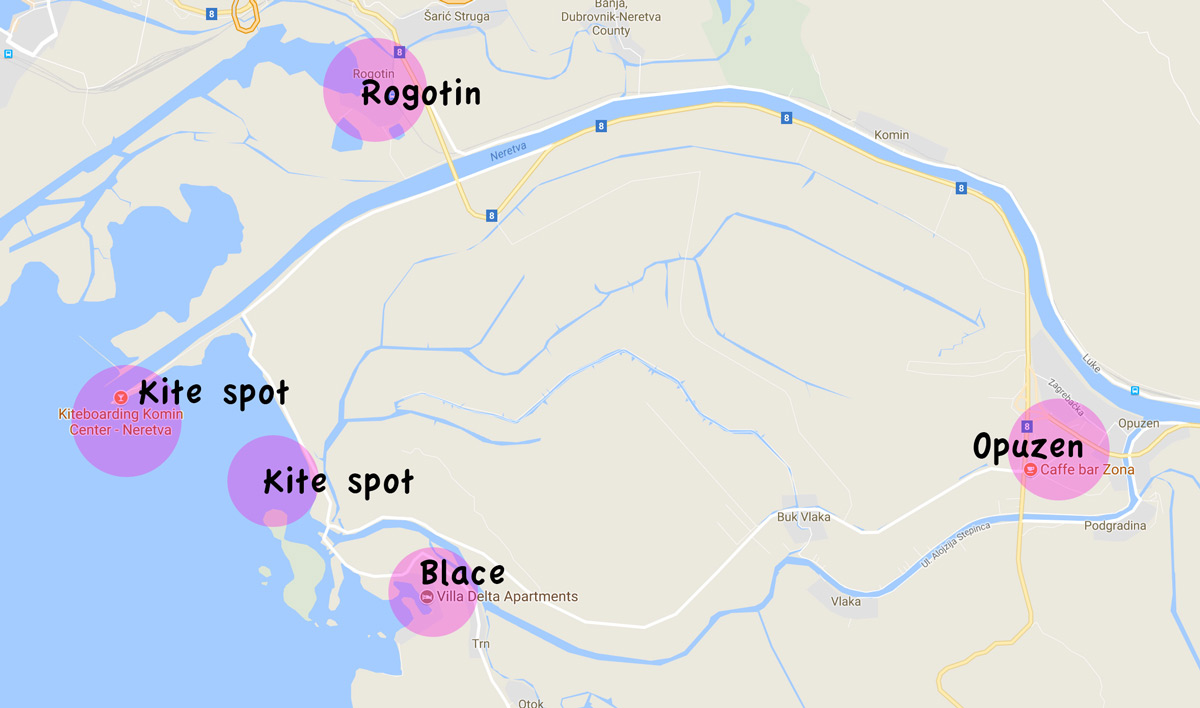 Neretva Kitesurf
Neretva Kitesurf is at the bottom of the bay and has less wind, more seaweed and slightly less flat water. It's less fun for experienced riders, but a good spot for learning since you have bigger areas of shallow water to practise in and the wind is cross on-shore. Here you pay 30 Kuna for a day pass, or 150 for a season. This gives you beach access, storage, Wi-Fi and shower/WC. They also got a camping site right next to it. There's also a popular public beach next to the kite center, so a bit of caution needs to be applied as not to ride too close to swimmers and people playing in the water.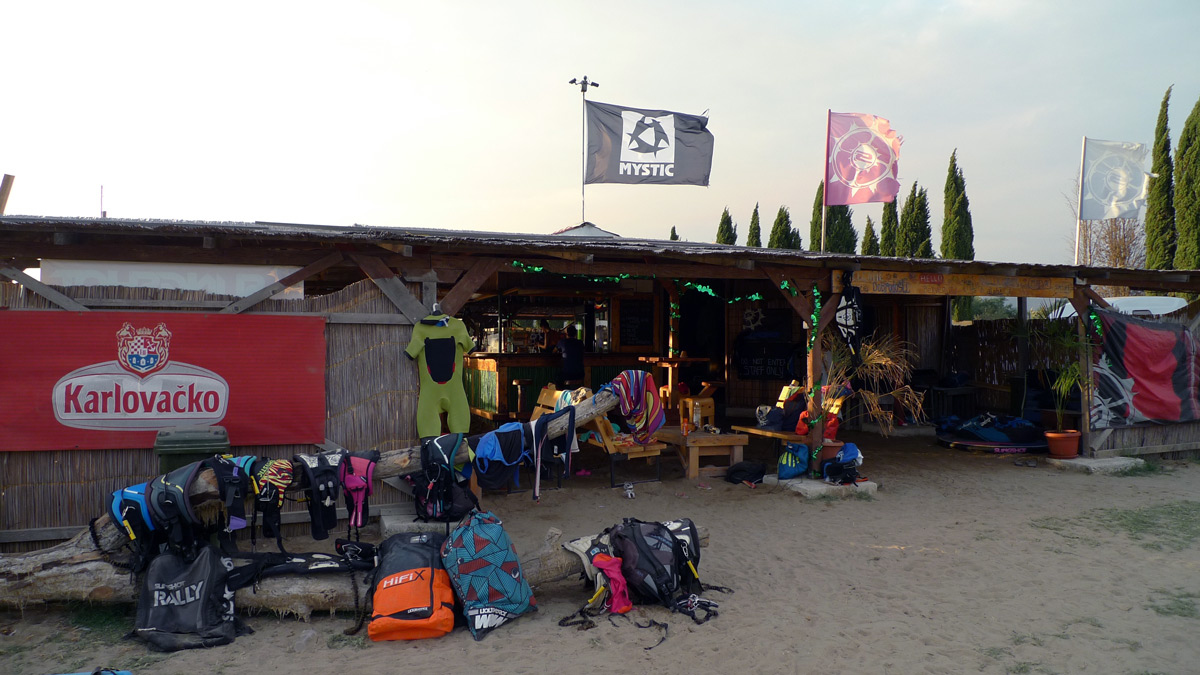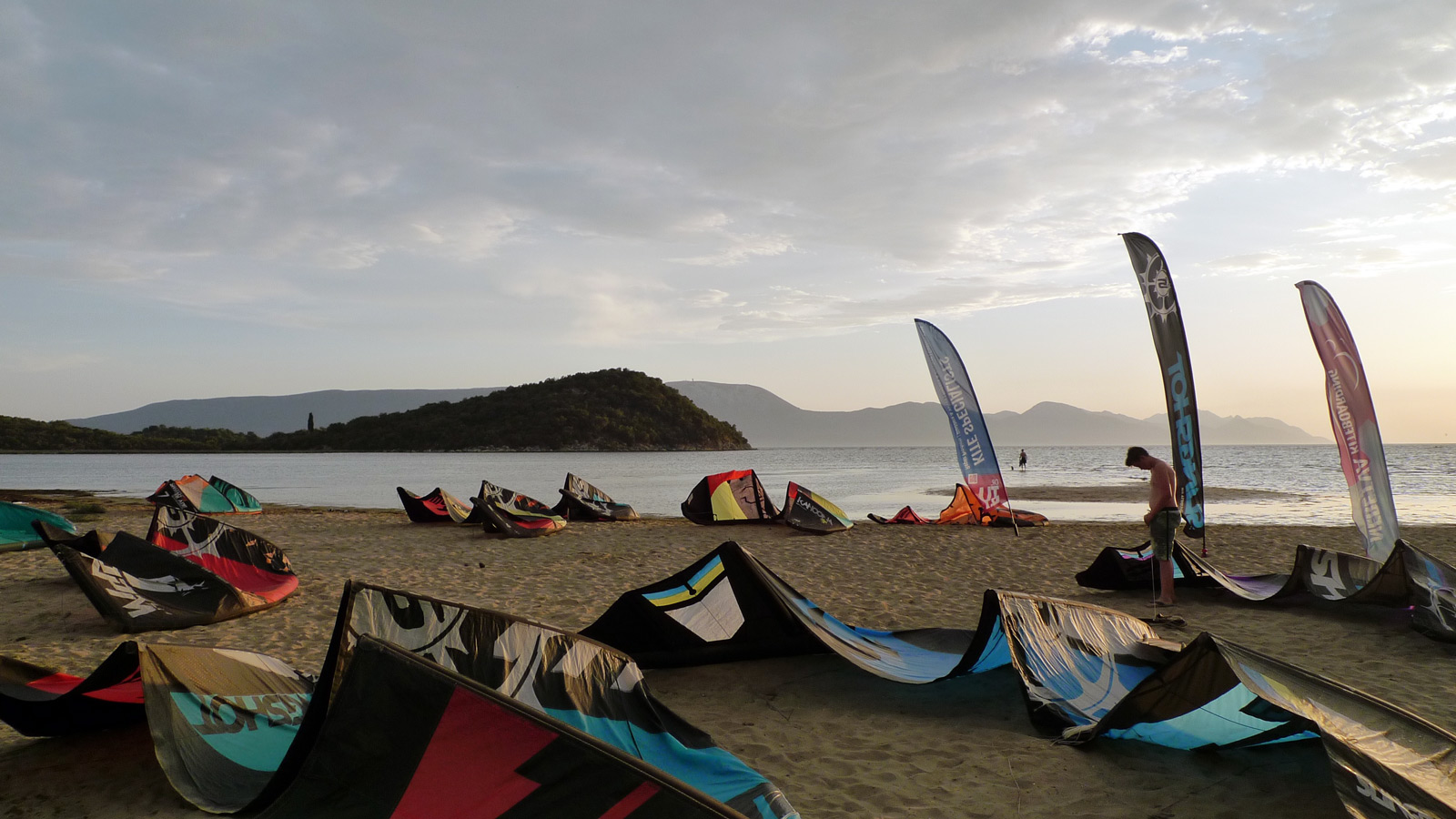 Kiteboarding Komin
This place is a bit more expensive and busy than Neretva Kitesurf, but for a reason. This place is a real gem. A proper playground for intermediate to advanced riders, although beginners will also appreciate the conditions for learning. It's like a combination of Punta Trettu, Sardinia and Prasonisi, Rhodes with the best of both worlds.
What makes this special, except for the strong reliable wind, is that varied condition you can ride in here. A normal shore break spot like Los Lances in Tarifa for example usually offers one type of riding. Because of the river mouth and the sand banks outside it, Neretva offers flat water, small waves, jumping obstacles (tree branches and sand banks) and even fresh water riding in the river.
The flat water area stretches about 100m out and then it gets deep and a bit choppy. Closest to the beach is ankle deep, but incredibly flat and right in front of the beach bar, so it's hard not to go big and pull a few crowd-pleasers. Just make sure you nail them or know how to crash in shallow water.
The launch area is small, but there's a lot of space on the water. It's not that busy if you're comfortable avoiding fellow kiters or stay away from the most shallow bit. On the river side of the sand bank is a lot less busy, so do take the opportunity and ride there. The river is butter flat, and the water is a bit cooler and fresh.
Here you pay 50 Kuna for day access or 200 for a week. It includes insurance and reduce boat. The rescue boat takes its time to arrive though as it's not manned and stand-by, so be prepared to chill for 15, 20 minutes or avoid the deep water.
Toilets and showers available as well as IKO certified school and a bar, but no Wi-Fi. There's a camping right next to the spot. There's not a lot of parking available but somehow we always managed to find a spot. Parking is free of charge.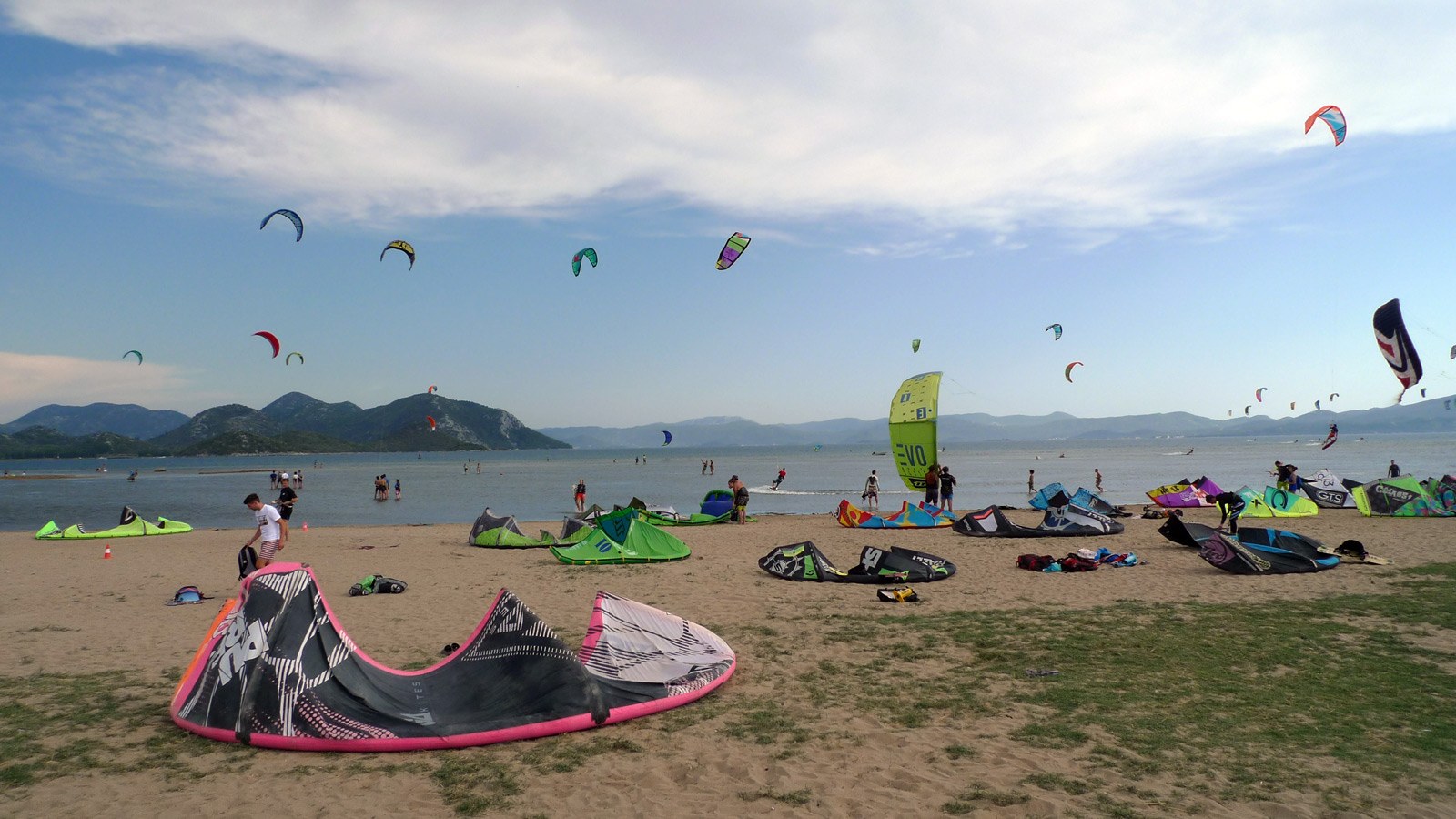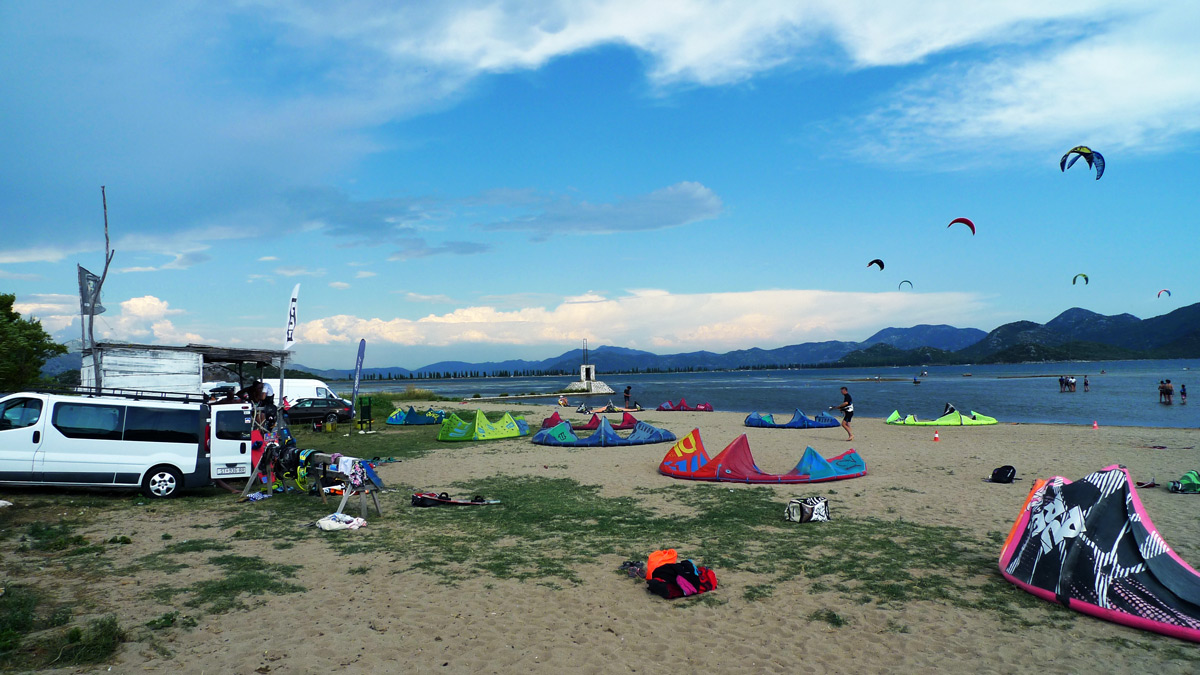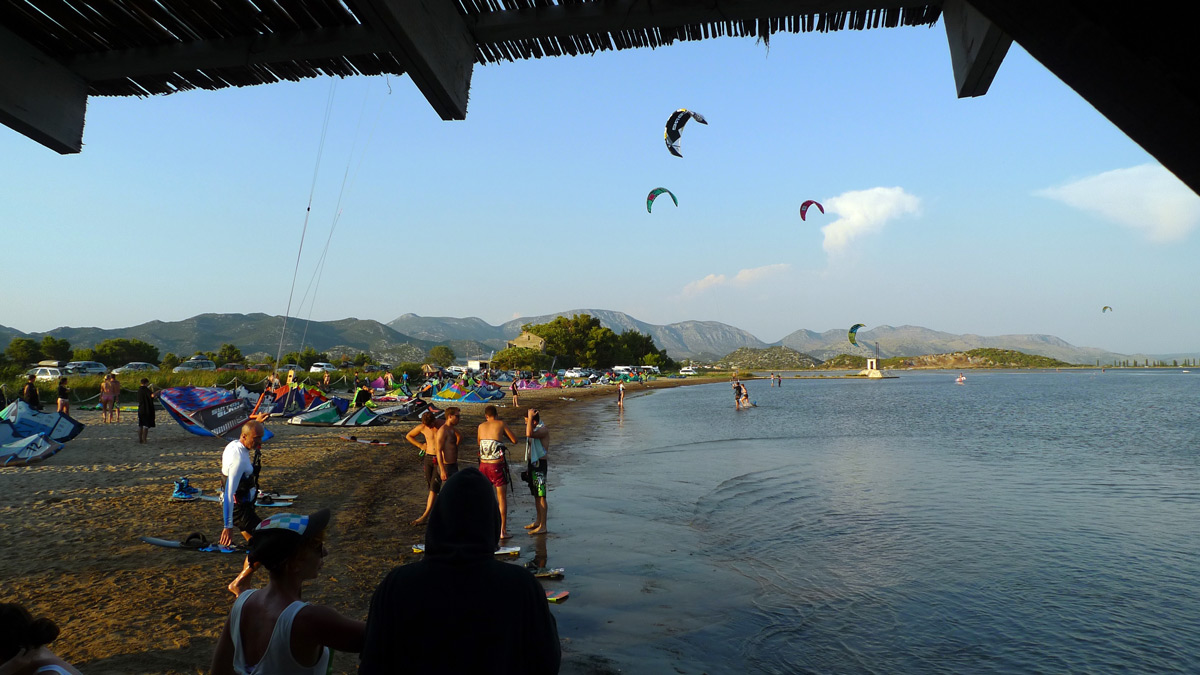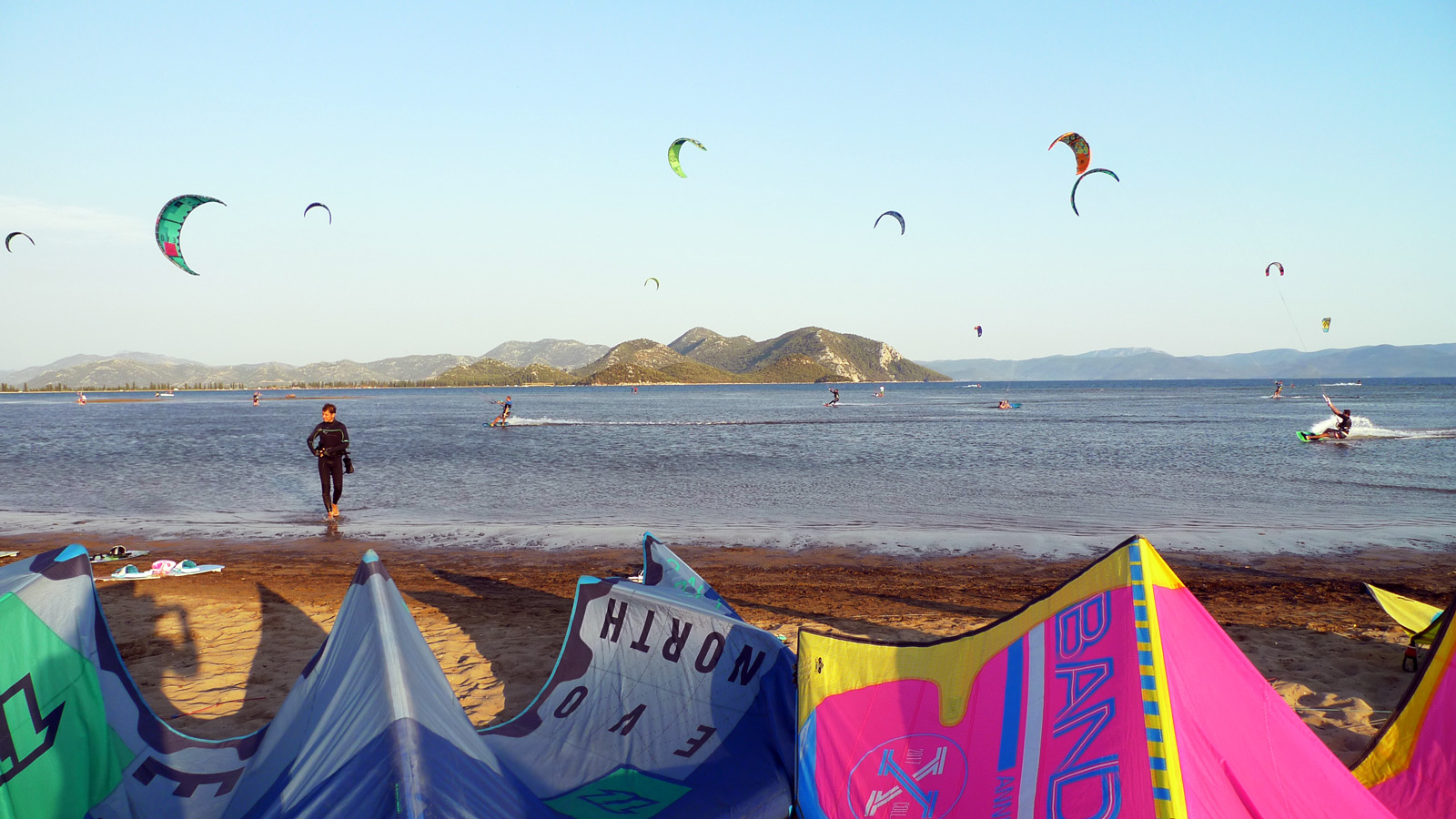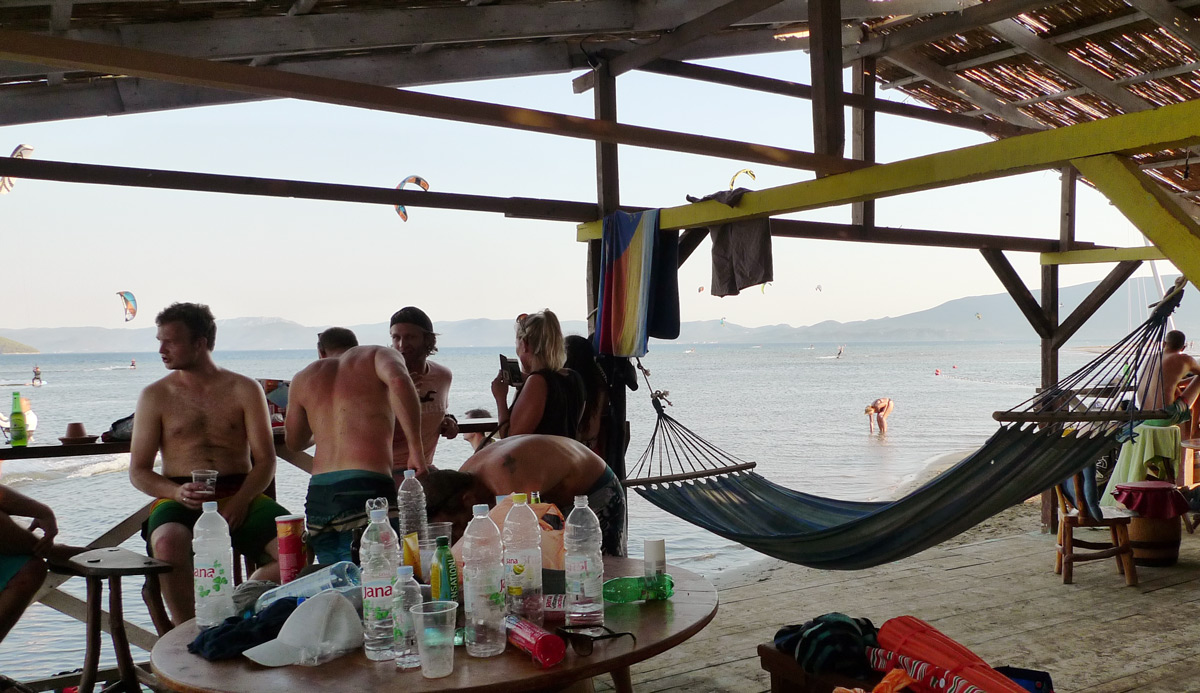 How to get there
We drove all the way from Italy, which was a fun experience, but most people are more likely to arrive by plane or ferry to Split and pick up a rental car there. Most of the drive from Split is toll road. I think we paid something like 60 Kuna one way and it's a smooth 1.5 hour drive. I take it most use their smart phones GPS and free EU data roaming, so finding your way by car shouldn't be a problem.
An alternative is to fly to Mostar in Bosnia and Herzegovina. The distance is a bit shorter, but you have to deal with a border crossing that could slow you down. When we drove into Bosnia we had to queue about 45 minutes.
Where to stay
If you're not camping stay in picturesque villages Blace or Rogotin, 10 minutes drive from the spot. Petrol, ATM and supermarkets you'll find in nearby village Opuzen. We stayed in Blace, in an apartment hotel called Villa Delta which was pretty decent value for money. There's not much available in the villages; a few decent restaurants at night and small shops. Bring books and good company as there's not much night life going on.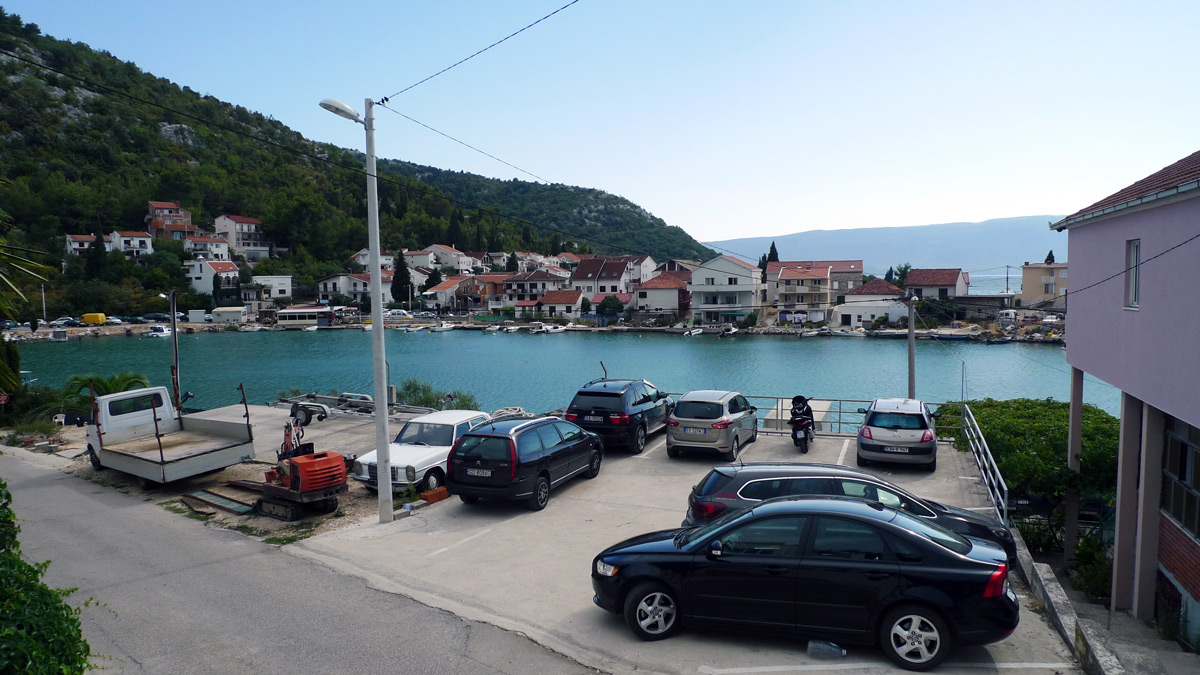 Summary
This has got to be one of the best spots I've tried. Croatia is cheap for being Europe, people speak decent English, it's not too far from the airport if you fly in and as you've read it's quite apparent the spot is great for any level. The only thing missing is a bit more night life, but then again, if you ride all afternoons chances are you won't be doing much apart from dreaming about your next session once you've had a shower and dinner.