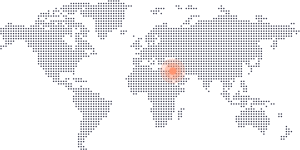 Wind season 1: March – May
Wind season 2: June – August (Sea of Galilee)
Wind season 3: October – December
Air temperature: 15˚C – 30˚C
Water temperature: 17˚C – 29˚C
Wave spots: Yes
Israel offers various wind conditions for kitesurfers all year around. The Mediterranean facing coast, including Tel Aviv and Haifa has a spring and an autumn season. Spring is lighter 15 – 20 knots, whereas the autumn storms bring stronger wind and big waves. The Sea of Galilee has thermal wind in the summer.
In the South, Eilat faces the Red Sea and has similar wind to Egypt; decent all year but best during the summer. Israel is the home of Blade kites, who can testify that Israel is as good as any kitesurf holiday destination.