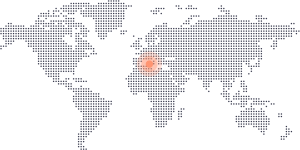 Wind season: April – October
Air temperature: 19˚C – 30˚C
Water temperature: 13˚C – 23˚C
Wave spots: Meh
Italy's best kitesurfing is arguably taking place in Sardinia and Sicily. But if you're going to mainland Italy for other business and happen to be by the coast in the summer months, do take your kites with you. There are great kite beaches scattered around the coast, in particular in Tuscany and Lecce, Puglia. You can also ride the fresh water lakes of Como and Garda up North. The wind in Italy is thermal in the spring and summer, and powered by storm systems in the winter.