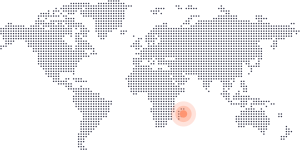 Wind season: April – October
Air temperature: 25˚C – 30˚C
Water temperature: 25˚C – 28˚C
Wave spots: Yes
Spectacular in nature, wildlife and kitesurfing; Madagascar is something truly special. The wind comes with the cooler and drier winter period and stays into October. The wind is strong and blows almost every day during this period. If you need a day off kitesurfing there's plenty of wildlife to discover so there's no risk of getting bored.

Regions with similar wind season