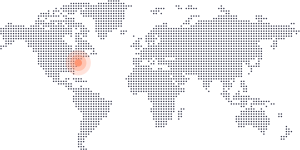 Wind season: All year
Air temperature: 40˚F – 84˚F / 4˚C – 29˚C
Water temperature: 59˚F – 82˚F / 15˚C – 29˚C
Wave spots: Yes
North Carolina, and most noticeably Cape Hatteras and Outer Banks has to be counted amongst the top kitesurfing spots in the world. This is by far the best region on the US East coast to get your fix, almost any time of the year. Vast waist deep areas with flat water are mixed with wave spots and everything between and in the summer no wetsuit is needed. Most months deliver over 20 rideable days, but avoid the winter months if the cold doesn't attract.

Regions with similar wind season