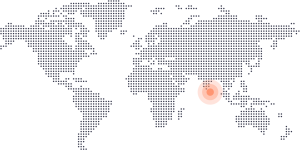 Wind season 1: December – February
Wind season 2: May – september
Air temperature: 27˚C – 30˚C
Water temperature: 28˚C
Wave spots: Yes
Sri Lanka is a popular kitesurf destination, famous for both wave spots, flat water lagoons and a laid back mellow vibe, perfect for a relaxing holiday. The summer season brings strong and consistent wind, whereas the winter season is lighter thermals around 12 – 18 knots. Both seasons are warm and sunny.

Regions with similar wind season