Some images in this article © KBA, Mahalo Kite School and Kiteflip. Used with permission.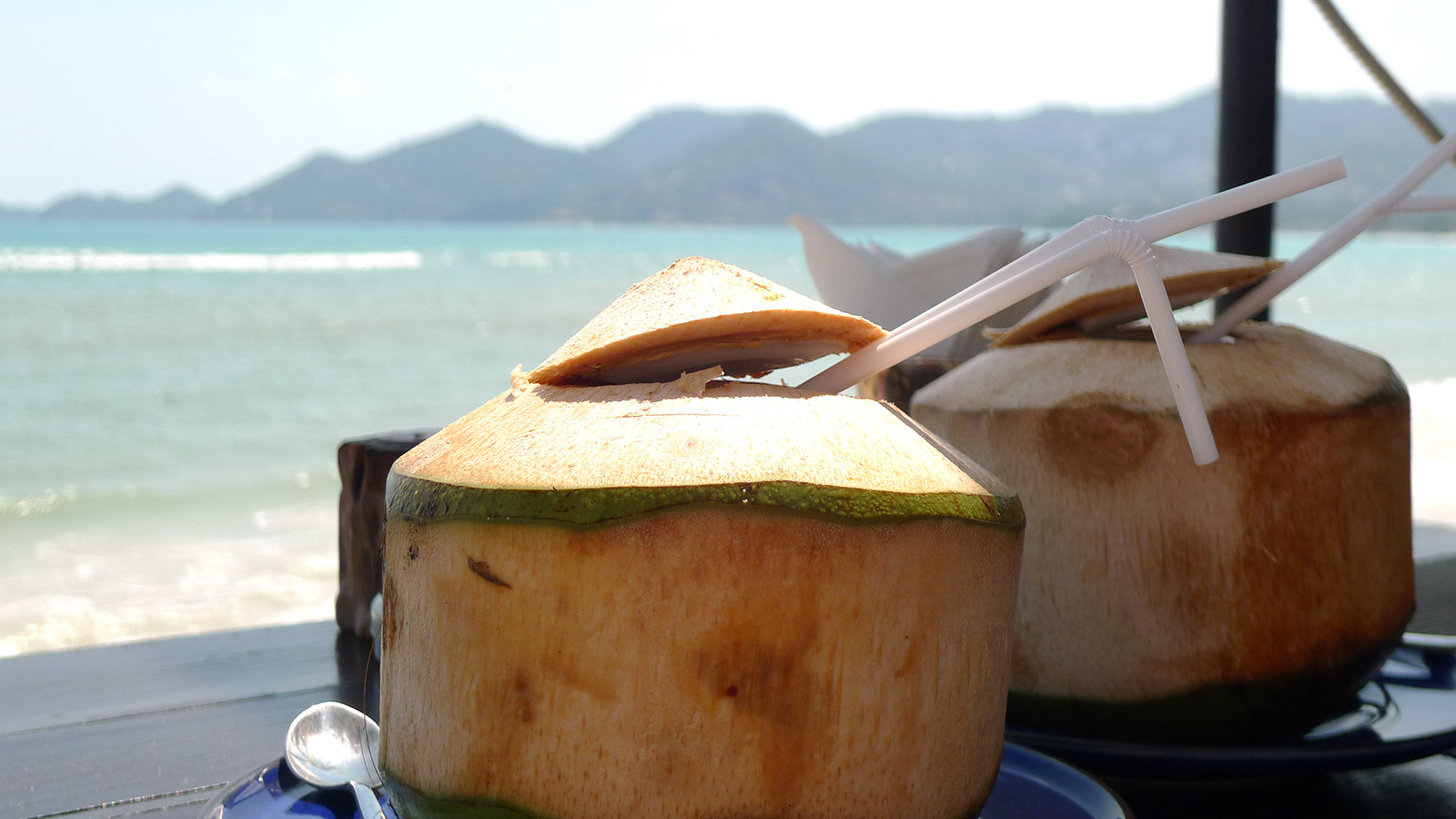 I spent November month in Thailand's Koh Samui and Koh Phangan islands.
Turns out it's probably the worst month to visit for a kitesurfer.
This is the period of very low wind probability, right between the Westerly summer season and the Easterly winter season.
What do you know.
No harm done. I enjoyed my time on these beautiful islands nevertheless, and took the opportunity to meet up with the local kite schools to get some info on the kitesurf scene here.
Wind and tide conditions
Thailand is a region where local conditions have great effect on wind and weather. This part of the gulf of Thailand has two distinct seasons.
December – March
This is the high season with dry weather and Easterly wind. Wind is on the lighter side (10 – 20 knots) but is smooth and perfect for learning in sheltered conditions inside the reefs that surround big parts of the islands.
Expect prices to be higher during this period since this is the most attractive time to go for most people, not only kitesurfers. Thailand is still very cheap for most things so don't let that scare you away.
May – September
The summer season brings Westerly wind. It's more fickle and a bit weaker than the Easterly wind in the winter. This period sees more rain showers, but also more storm sessions for people enjoying stronger wind.
Gulf of Thailand has a peculiar relationship with tide. The water levels are much higher during the winter season, peaking in December and resulting in the beach to literally disappear in some of the spots where you could normally launch and land. In the summer season, peaking in May, the water levels are low and there's plenty of beach to launch from but less water to ride in inside the reefs. Luckily there are spots that work with both wind and tide conditions on both islands, so as long as there's wind there's a place to ride.

Koh Samui spot guide
Koh Samui is the larger of the islands and also the one with an airport and the immigration office for extending your visa, should you wish to spend more time in the country than the default 30 days.
Most of the island's coastline is covered with cliffs and vegetation but there are a few beaches that works for kitesurfing here. Which spot you'll go to depends on the season.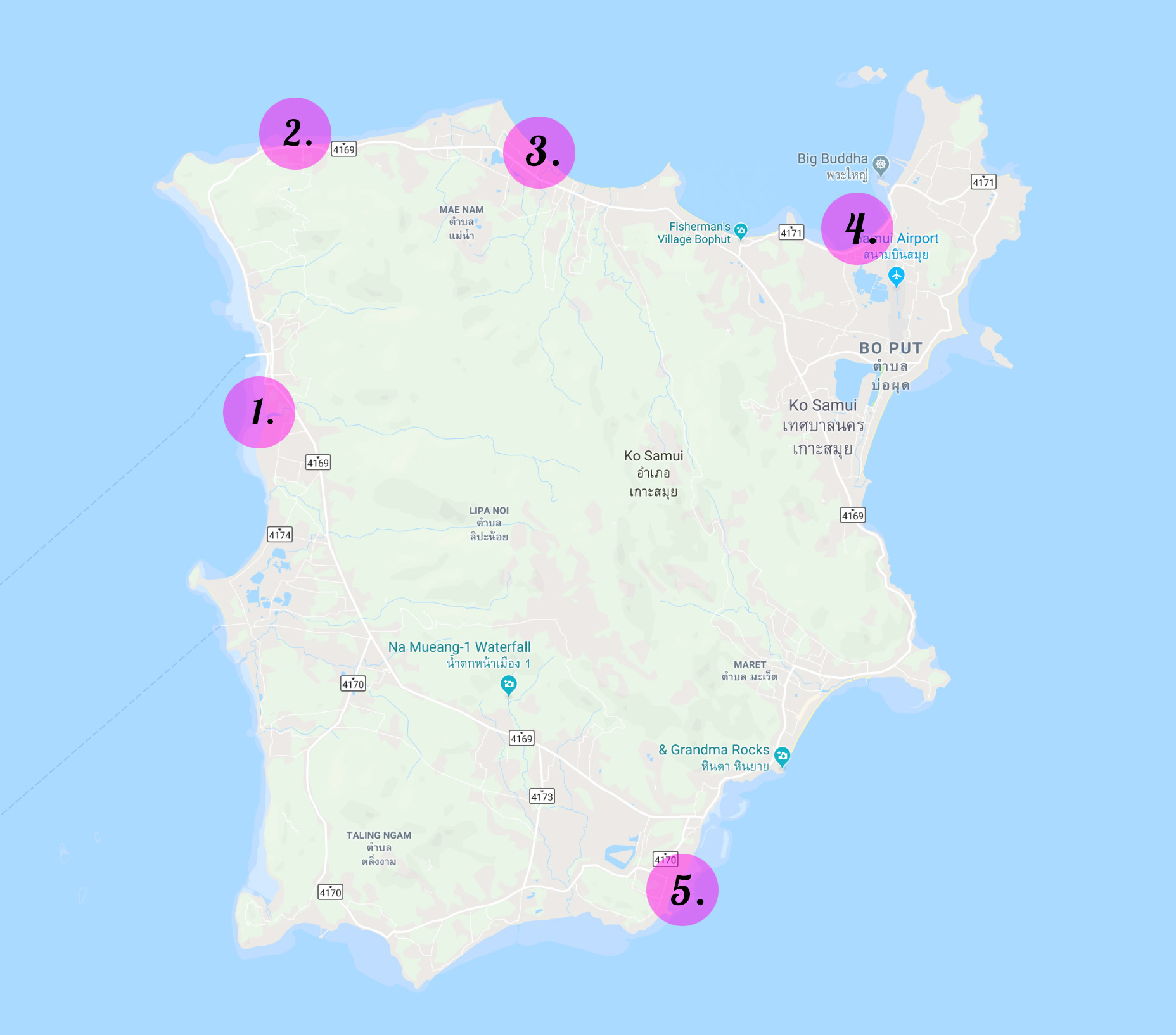 For spots that work on a Westerly wind, head to Nathon (1) in the East, or Big Buddha (4) in the North.
For Easterly wind you can kitesurf in the South at The Ocean Resort (5) (you don't have to stay there). This is the best spot on the island and works on all tides. In the North you can launch from Bang Por beach (2), or Bophut beach (3) somewhere around Anong Villa. Some of these spots have rocky bottoms so booties are recommended.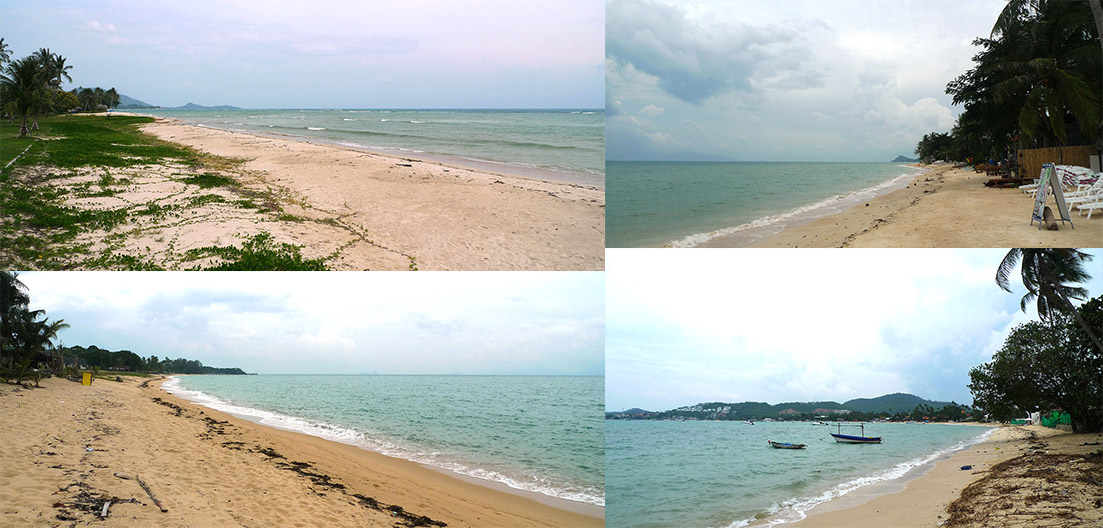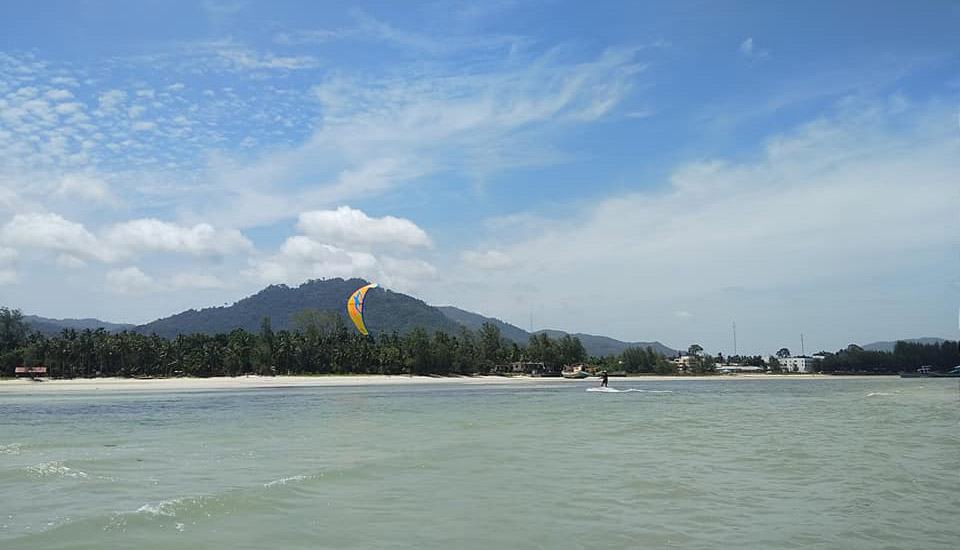 KBA kitesurf school has two locations on the island. In the summer they teach over at Nathon, and in the winter they move the centre and lessons right next to The Ocean Resort.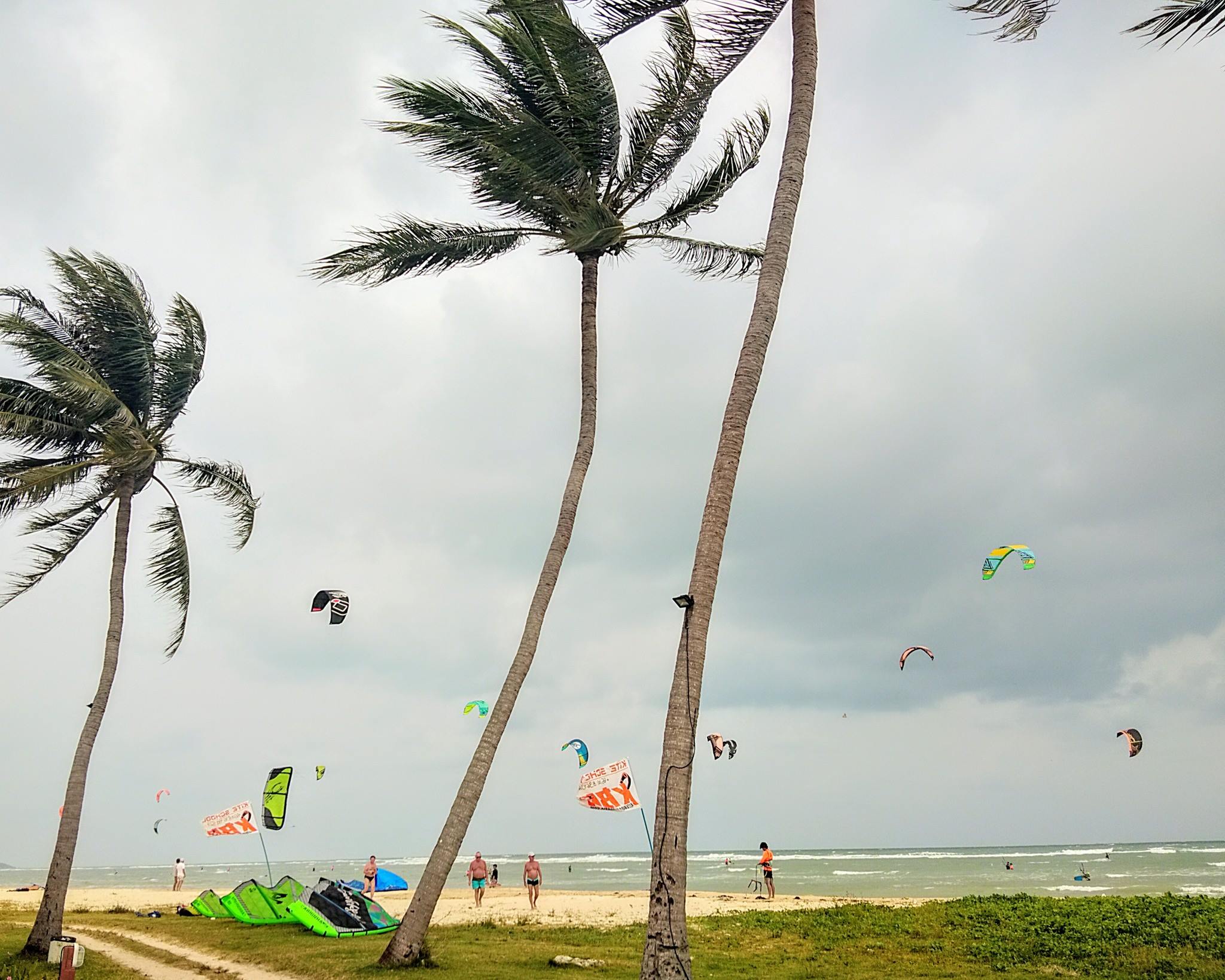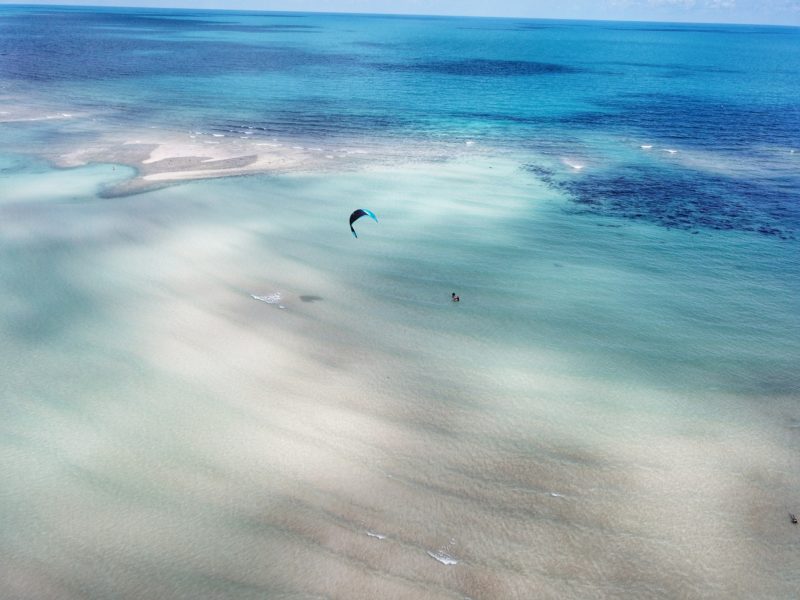 Right next to The Ocean Resort, on the same beach, you find Mahalo Kite School, operating from Shiva Resort. Adrian and his team teaches here from middle of November until end of March.
Outside this season you can still find them teaching at various spots on the island, depending on wind direction.
Getting there and around
You can fly to Samui, or come by ferry from mainland Thailand or one of the neighbouring islands. Once on the island taxis are quite pricey given the short distances they have to go, so you're better off renting a 125cc scooter for around 200 Baht (£5) a day for getting around.
There's a road following the coast and it doesn't take more than an hour to drive around the island, although traffic can be a bit intense around Mae Nam and Chaweng in the North East.
Where to stay in Koh Samui
Koh Samui is packed with resorts along all the coast. You can either stay in Chaweng for pulse and nightlife, or stay in a more laid back resort up Norh or down South. Since you are here to kitesurf it might be wise to look at which spot you're likely to ride and book something nearby. But if you're staying in Chaweng it's never more than 30 minutes drive to any spot.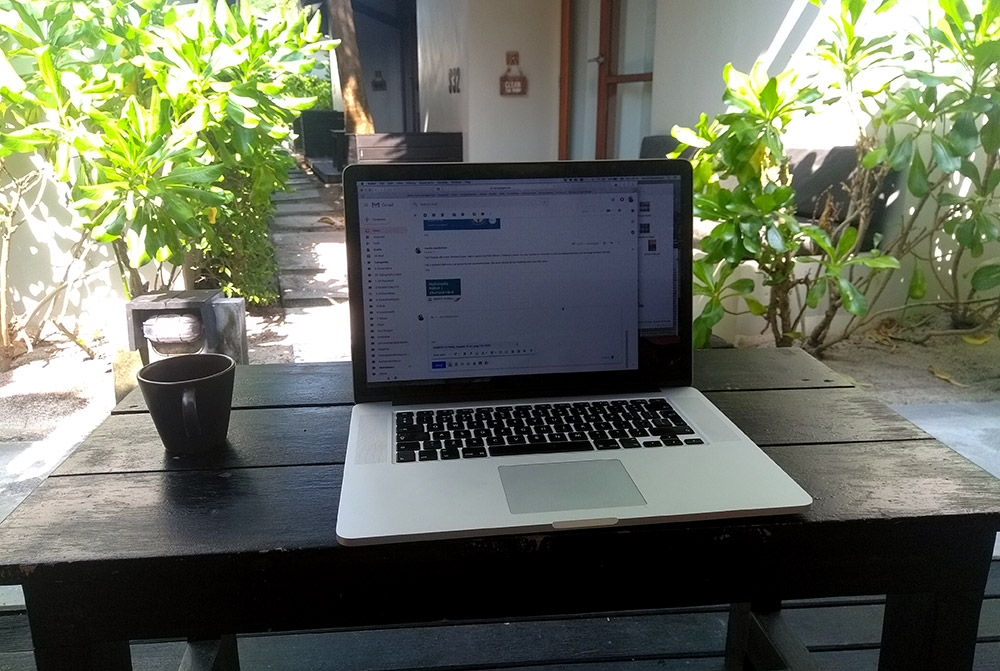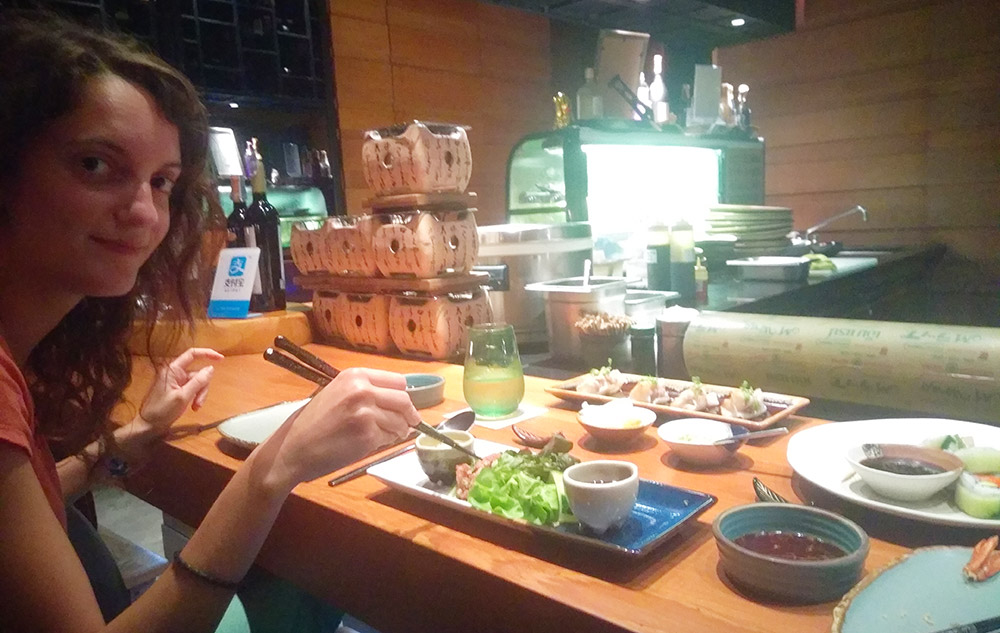 Koh Phangan spot guide
The smaller island of the two is by any means not a smaller version of Koh Samui. It has its own vibe and is a lot more chilled and infused by expats that read The Beach twenty years ago, found Koh Phangan while backpacking S-E Asia and never left. The result is an international new-age hippie community mixed with a raving party scene fuelled by massive parties all year around. Don't get me wrong, it's really cool. It's the Ibiza of S-E Asia. But without San Antonio.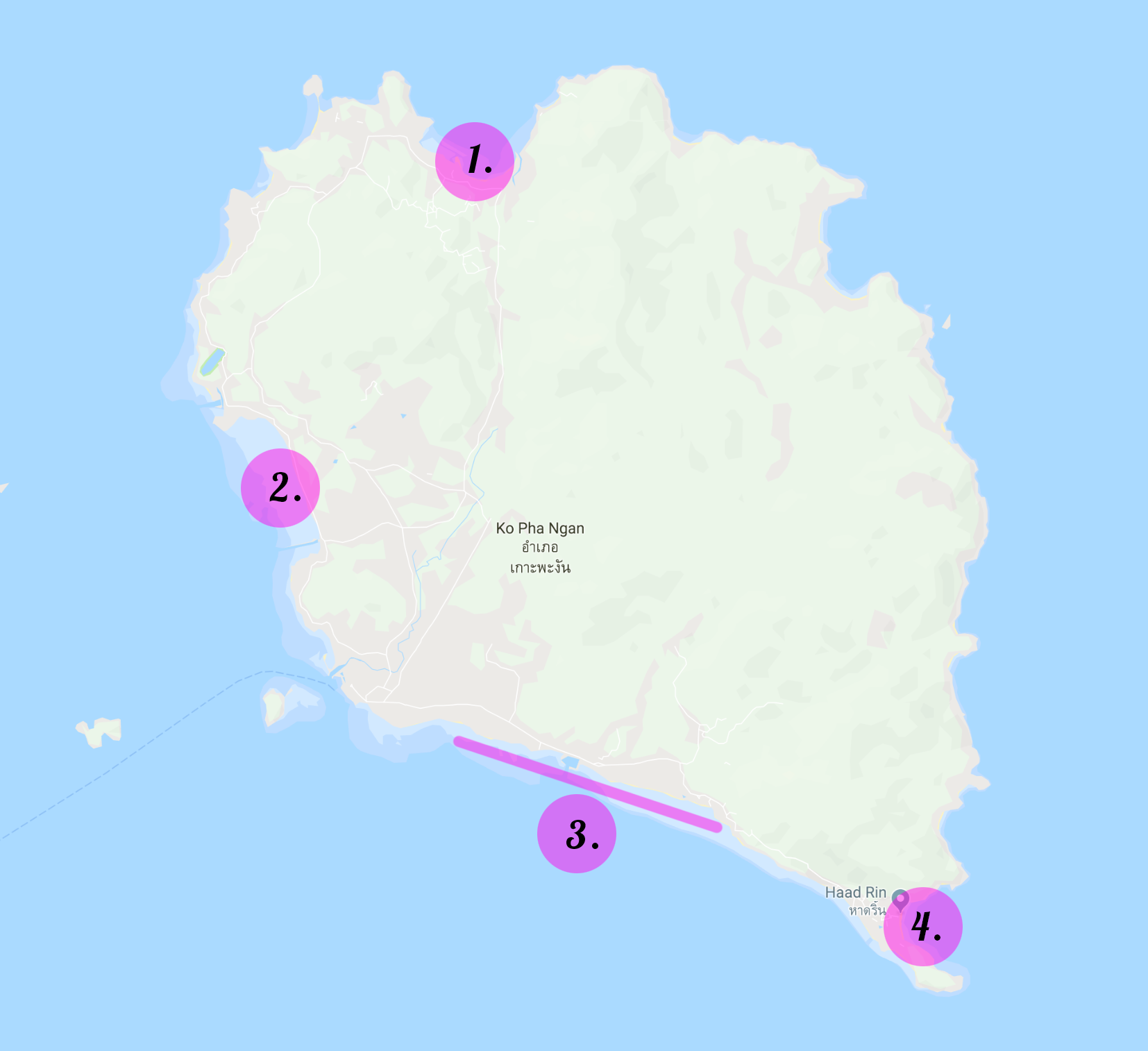 Baan Tai beach (3) stretches from Thong Sala to Haad Rin and is sheltered by a reef. This is the home to all the island's kitesurf schools and is also the main spot that works both on Westerly and Easterly wind. In high tide it gets a bit choppy and hard to reach the bottom, but in low to mid tide it's perfect for both learning and shredding.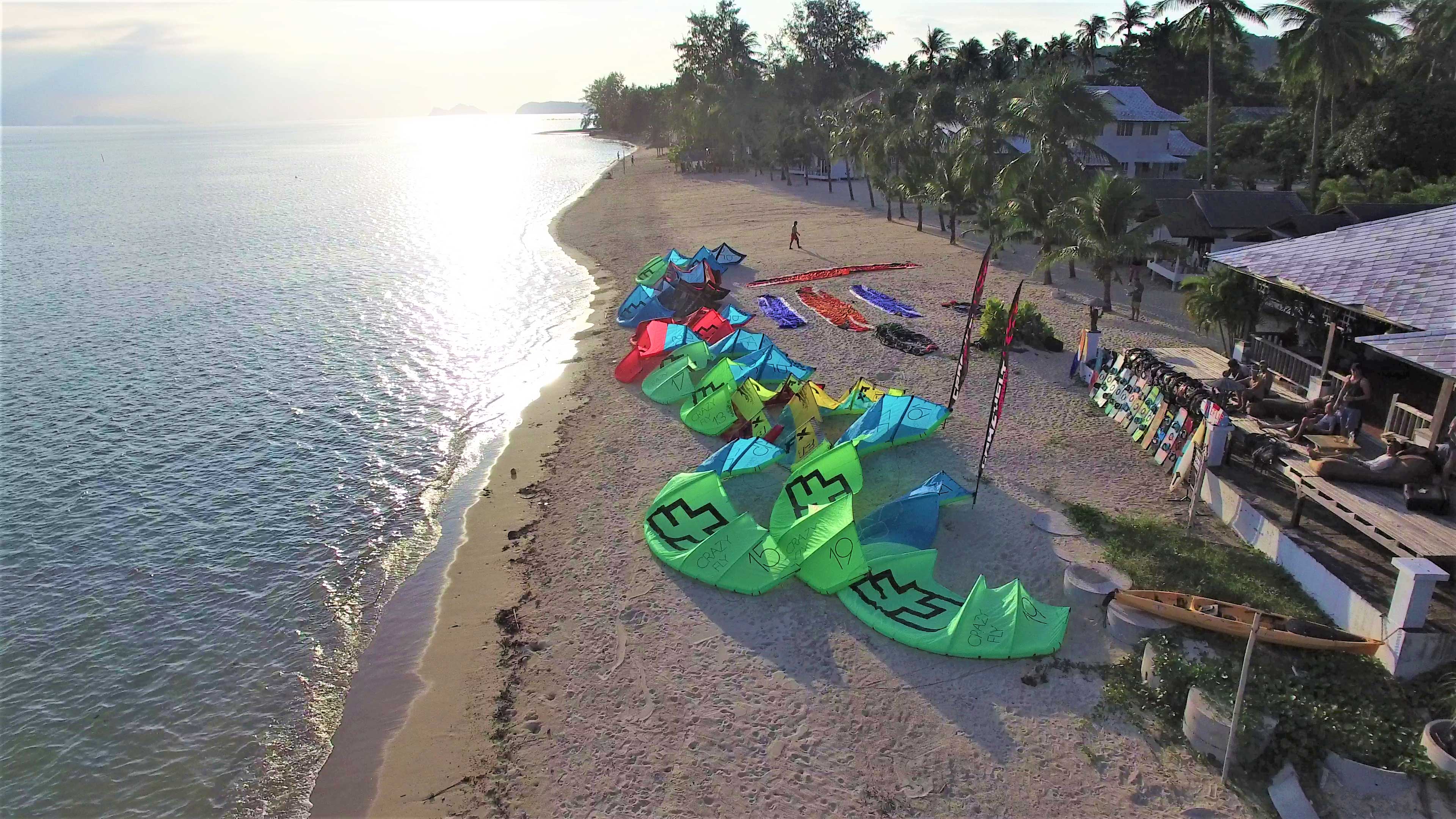 Haad Rin beach (4) is good on an Easterly wind and is not inside a reef so here you can find small waves to play with. The beach is popular with normal tourists so be mindful when going out and coming in. This is also where the monthly full moon parties are held, so probably better avoid around the full moon dates.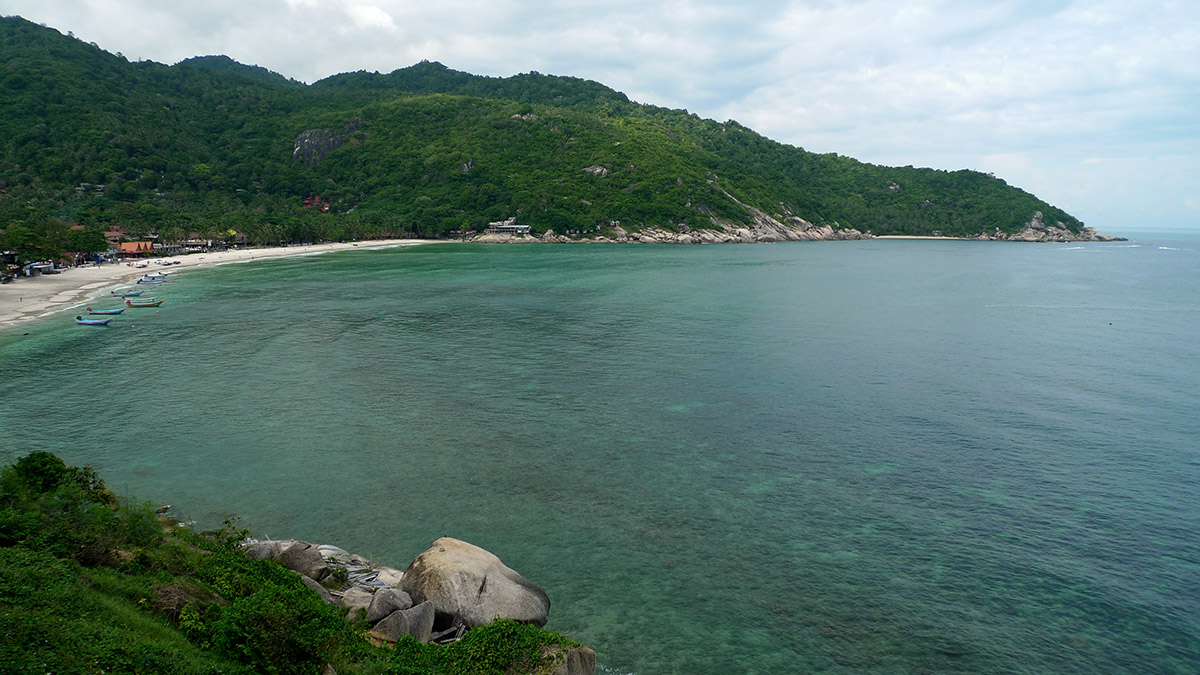 Before the winter season kicks in on Koh Phangan there is a short period around December when Northerly wind is common. When this happens kitesurfers head for Chaloklum (1).
Hin Kong (2) is a sheltered bay inside a reef, seemingly perfect for kitesurfing. Unfortunately this bay only works on NW, which is more common in the summer months when the low tide makes it too shallow to ride here. There is a sweet spot around September where the the NW is still on and the water level is rising.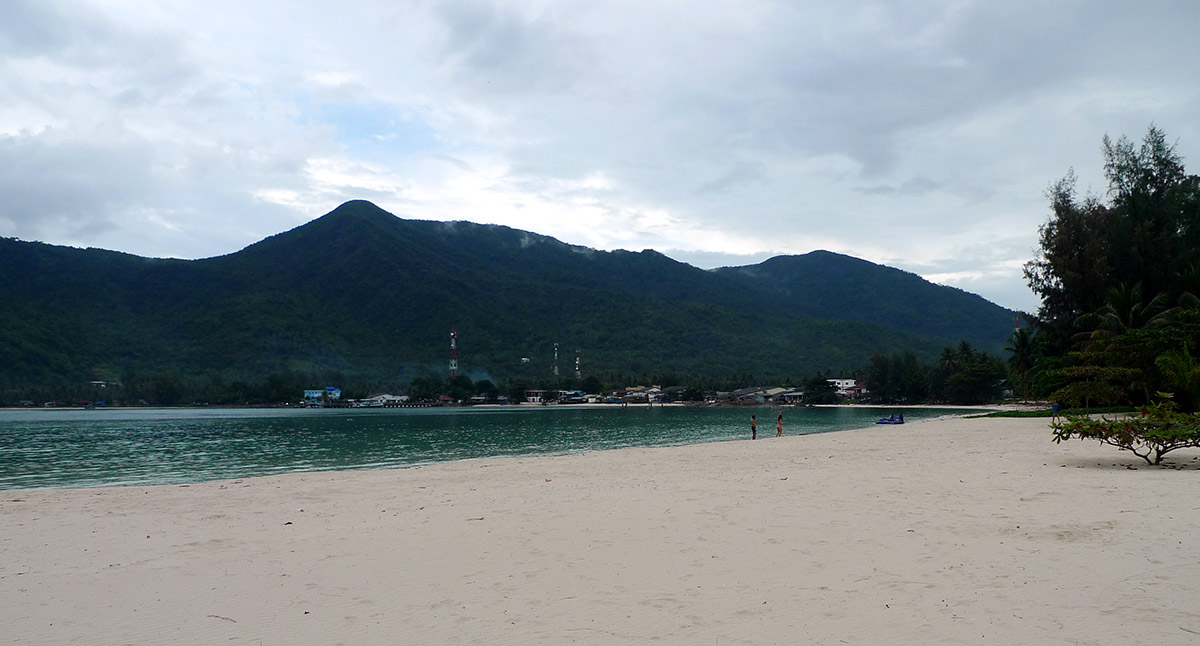 Getting there and around
You are likely to arrive in Thong Sala by ferry from Samui. Getting around the island is super easy with a scooter or car and traffic is very light. There are steep hills and tight bends here and there but the road quality is fine.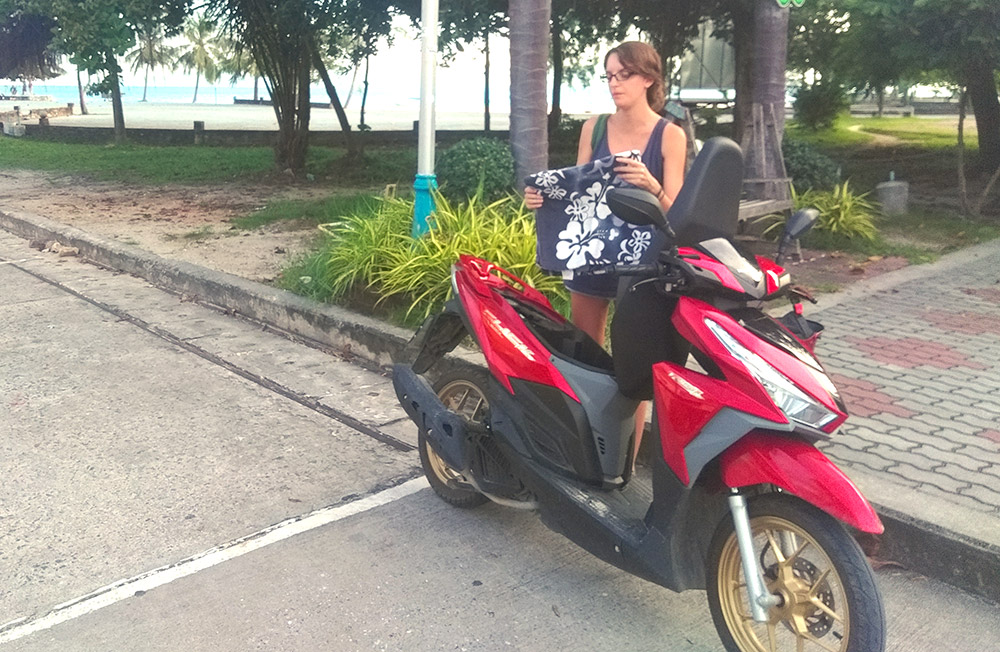 Where to stay in Koh Phangan
Just as with Samui, there are endless possibilities depending on what you're after. Staying in one of the resorts along Baan Tai would be a good option since you have all the schools and the beach right outside your bedroom. This also gives you a 15 – 20 min drive to the other spots if you want to mix it up. If you stay here, good resorts with schools operating from them are Mac's Bay Resort with Kiteflip, and Sabaii Bay Resort with Accrokite just a stone's throw away.
If you're looking for something more mellow you can hang out with the new age expat community in the West. This is where I stayed and there are some superb restaurants and beaches there, while still only a 20 min drive to Baan Tai. If you're likely to do yoga between your kite sessions, this is your hood. If Thai-boxing and a young party crowd is more your thing, then Thong Sala and Baan Tai are better options.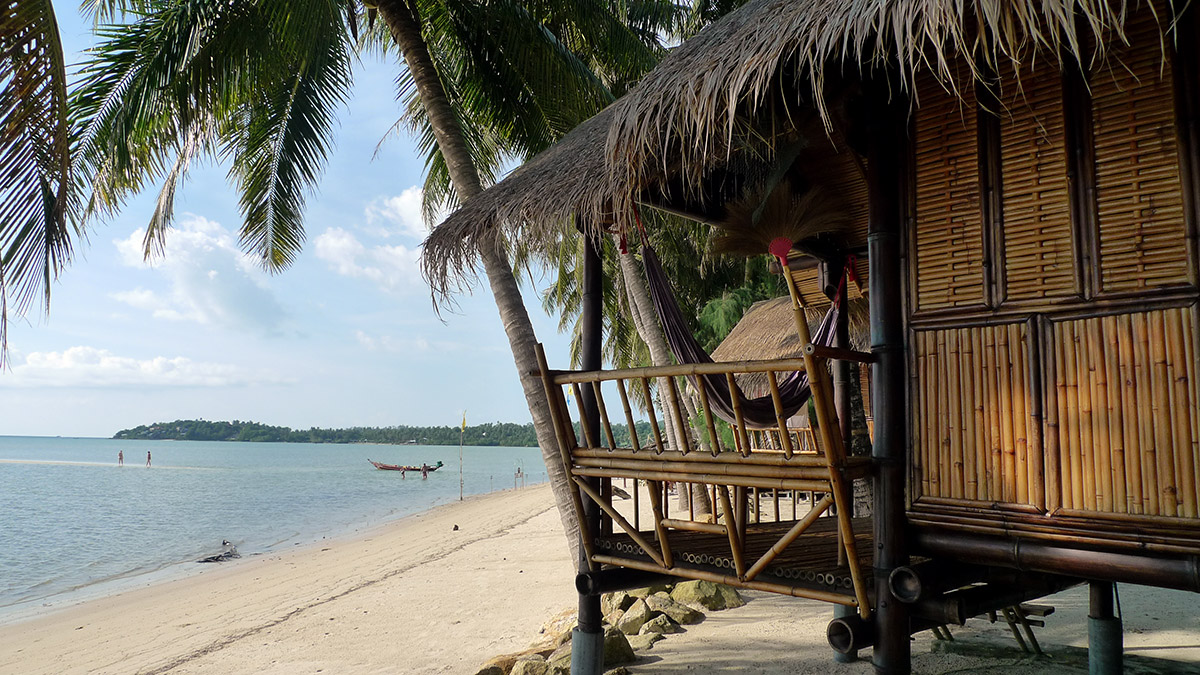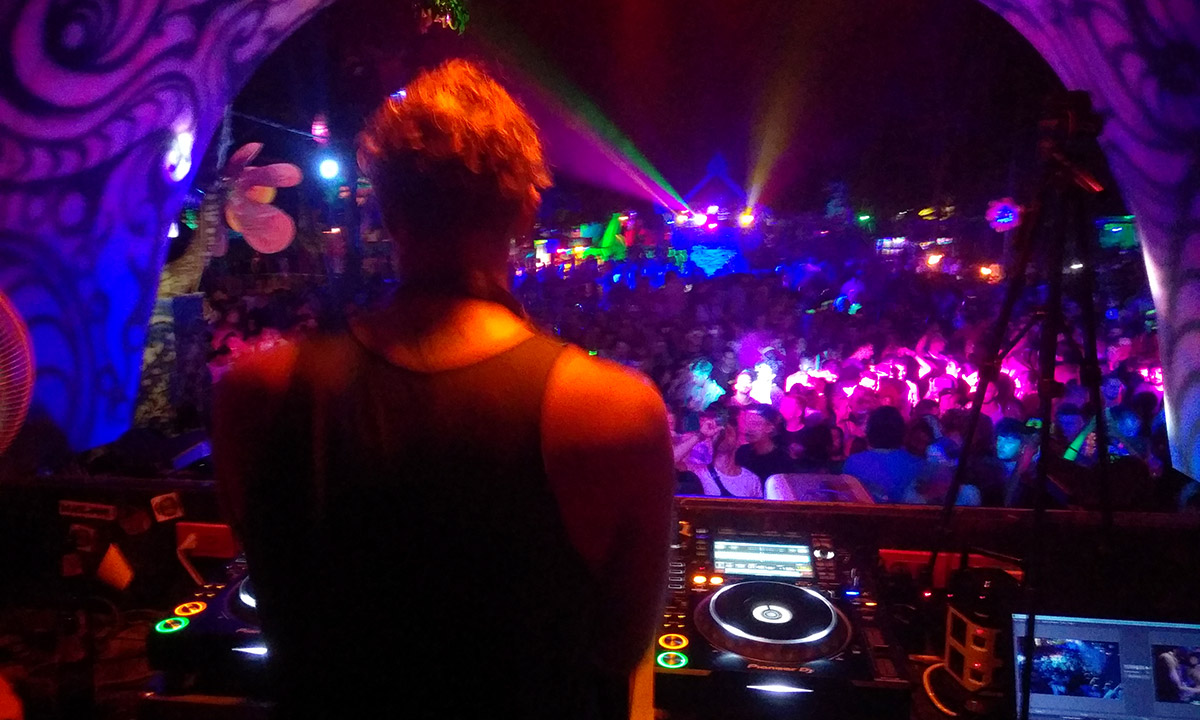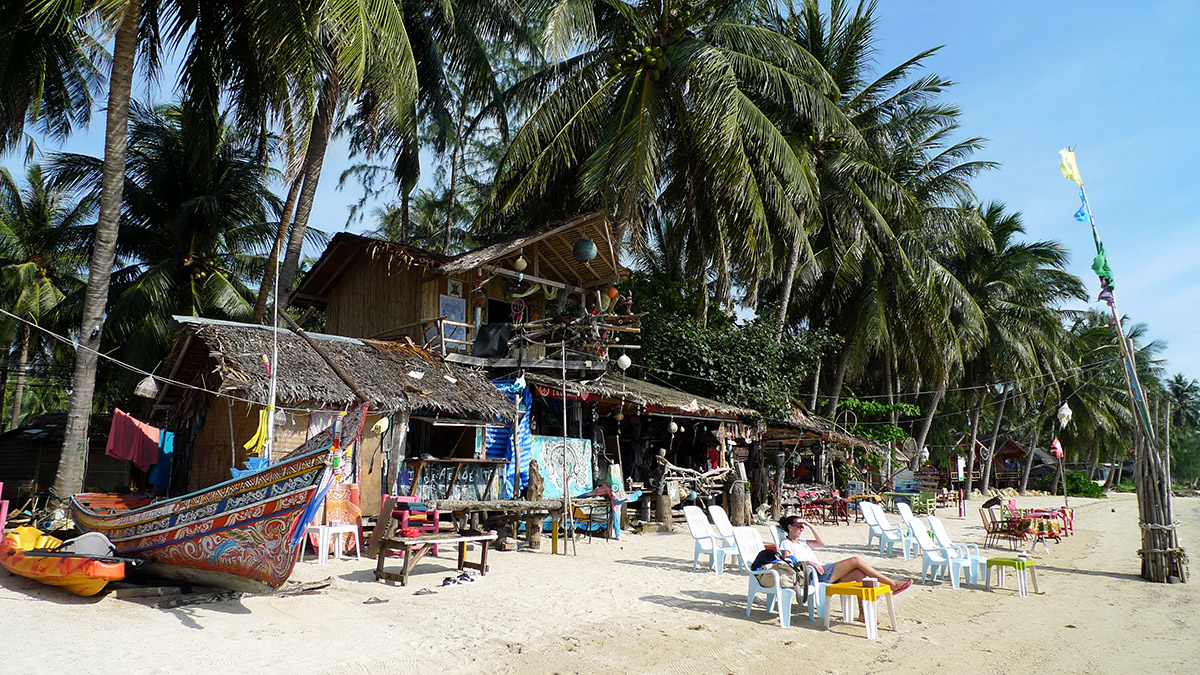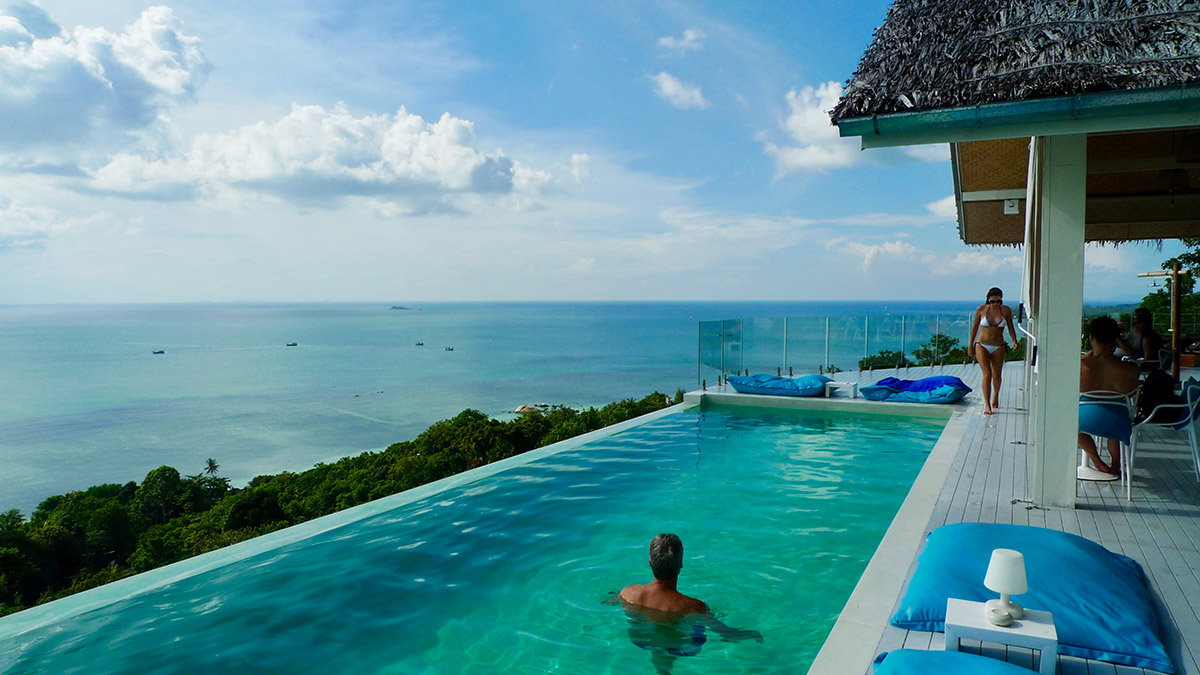 Final notes
Although there doesn't seem to be bans and restrictions to where you can kitesurf, there are plenty of if-this-then-that's for finding the best spot for the day on Samui and Phangan. As always, speak to the locals to get the most reliable info.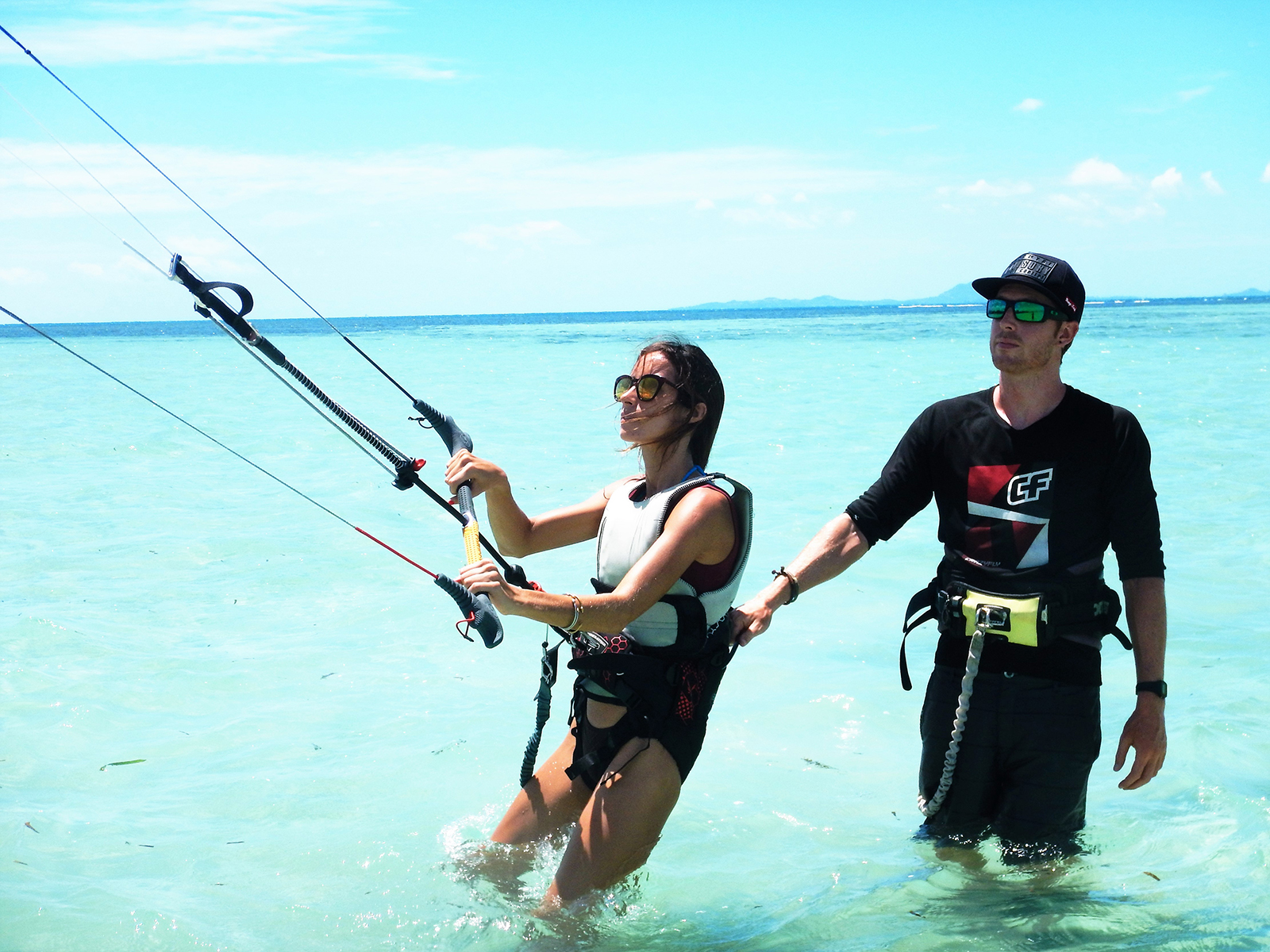 KBA and Mahalo Kite School have your back on Koh Samui, and for local Koh Phangan tips and tricks, talk to Philip of Kiteflip kitesurf school. He's also put together his own guide to kitesurfing in Thailand which is super handy if you're planning to travel around in this part of the world.
As for which island to visit, I say visit both! I spent 10 days on Samui and 16 on Phangan and both islands are lovely, but I definitely prefer Phangan. It's much more low-key with a very welcoming community, but you can't really go wrong with either.