Disclaimer
Switch Kiteboarding has not paid or in any way supported me in making this review.
I've had the 12m Krypto from Switch for a few yers now, and I reviewed it here. I liked it so much that I wanted to try out the smaller, 8m version too and see if it could be a good option for strong wind days.
In the past I rode 7m kites on 30+ knots days, but never quite enjoyed those sessions as the kite was always moving too fast for me to try anything but normal sent jumps. I swapped to an 8m Envy last year, in hope that a larger kite would move slow enough for me to do controlled spin aerials.
The Envy is a great kite for boosting, but it has a fairly quick and pivotal turn and didn't help much in gaining confidence in high wind technical tricks.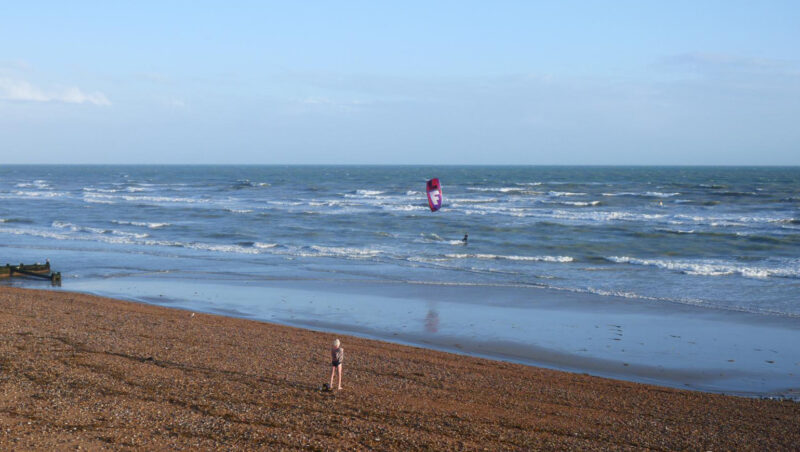 So in spring 2021, when Switch released Krypto v2 and put v1 on sale, I snagged myself one of the few remaining 8m kites. I knew from riding the 12m that this kite has plenty of slack, is slow moving and has a very nice and smooth power delivery through the loops. My hope was that all this would translate into the 8m and give me a kite that I could do a bit more technical things with, even in wind around the 30 knots mark.
Switch Krypto 8m construction
If you're familiar with kites from Switch this one is no different. They are high quality kites built to last, with reinforcements in tactical places.
The Krypto is a five strut kite, designed to give maximum stability and hold its shape in high winds. This does add extra weight but that's negligible in this small size. Case in point; 5-strut Krypto 8m: 3.3kg, 3-strut Envy 8m: 3.2kg.
How does the build quality compare to other brands? I can't comment on that since I haven't owned much else but Switch in the last nine years. What I can say is that I've owned and abused my Element v2 since 2014 and Nitro v5 since 2016, and both kites have had bladder fixes, pin hole patches and even LE repairs – but they are still soldiering on.
Switch Krypto 8m characteristics
Just by looking at the kite there is no doubt what this kite is made for. But if you weren't sure, this is also printed on it: Freestyle and big air. The bridles are compact and the high aspect profile and square wingtips are of classic C kite DNA.
Freestyle yes, big air not so sure. And this bugs me a bit. I wish Krypto would be more lofty and floaty. Instead it brings you almost straight up and drops you down pretty quickly. Maybe you can't have it all.
Kite loops
Maybe what big air refers to here is mega loops. The loops of Krypto are large and smooth – something I like a lot about the 12m for doing dark slides etc. Since I don't do big air kite loops I can't say much about looping the 8m, but my hope is that it'll help me build up confidence to start doing them.
To start doing kite loops I have to start in moderate winds, say maybe 20 – 25 knots. Unfortunately the low end of this kite isn't great so I might struggle a bit to find that sweet spot of light enough wind to try looping, but strong enough to gain speed and stay upwind. With a good light wind board and flat water I think this could work for a 78kg rider like myself.
High end on the other hand seems to be no problem. I was riding a stormy day with gusts around 40 knots and had no problem holding down the kite. Gusting 40 knots isn't what this kite is made for though since it's too volatile to go technical and as mentioned this kite is not a booster.
Technical tricks
Riding the Krypto on a 45cm bar and the slowest turning setting made it exactly what I was looking for. It turns almost as slow as my 10m Nitro (on 55cm bar and middle turning setting). Slow turning will sacrifice a bit of jump height but I'll gain control in the air which allows me to go for spins and inverts.
This will also help for unhooked tricks, but since I've only ridden the kite in chop and waves I haven't tried this yet. I've done it a lot with the 12m though and I do like the pop and slack the Krypto offers – more than enough for my basic freestyle level.
Summary – Who is this kite for?
This is a niche kite, that's for sure. Go to Brazil and ride the flat water lagoons in smooth 25 knots wind and this will be all you need. Ride it in gusty and choppy UK South coast conditions and you'll be struggling a bit.
For that reason I think I'll keep my Envy for the storm sessions when I simply want to go big, but I'll ride the Krypto on days when I want to push my loops, technical sent jumps and unhooked tricks.