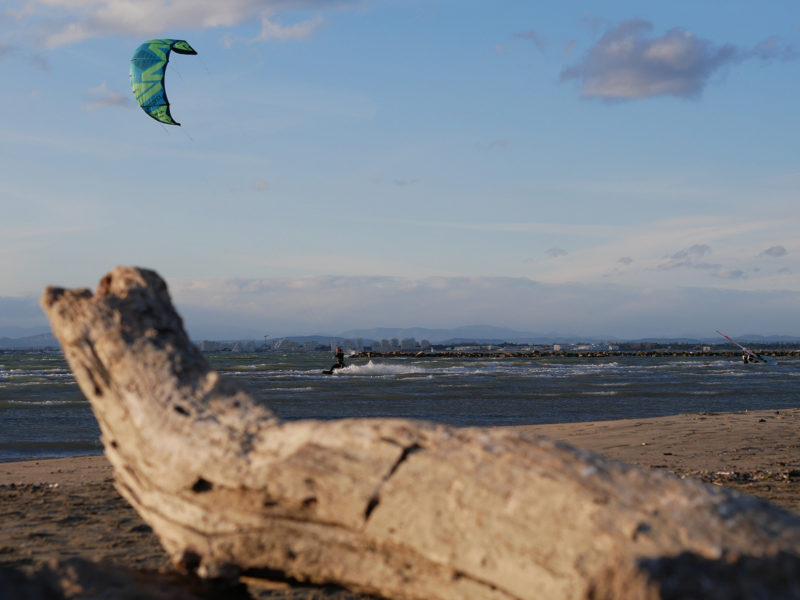 There is no shortage of kite spots on the French South-coast. While the riviera near Italy is quite rocky and mountainous, literally the whole coastline between Marseille and Perpignan is specked with sandy beaches.
Tucked up in the most Northern part of the bay is Montpellier; a beautiful old city surrounded by pink salt lagoons occupied by flamingos.
Montpellier is the largest city in the region and has its own airport. It's very convenient to get to and worth visiting even if you're not kitesurfing. Not only is the old town stunningly vibrant and the surrounding nature beautiful, but it' also host to the extreme sports festival FISE.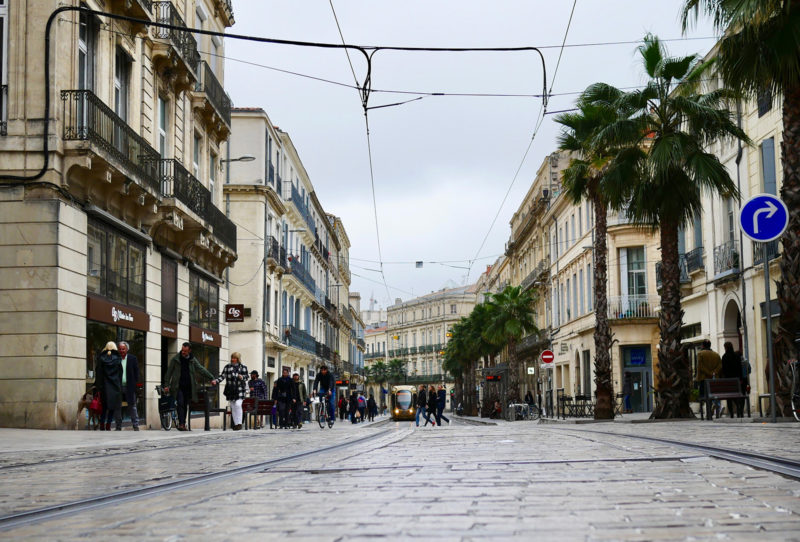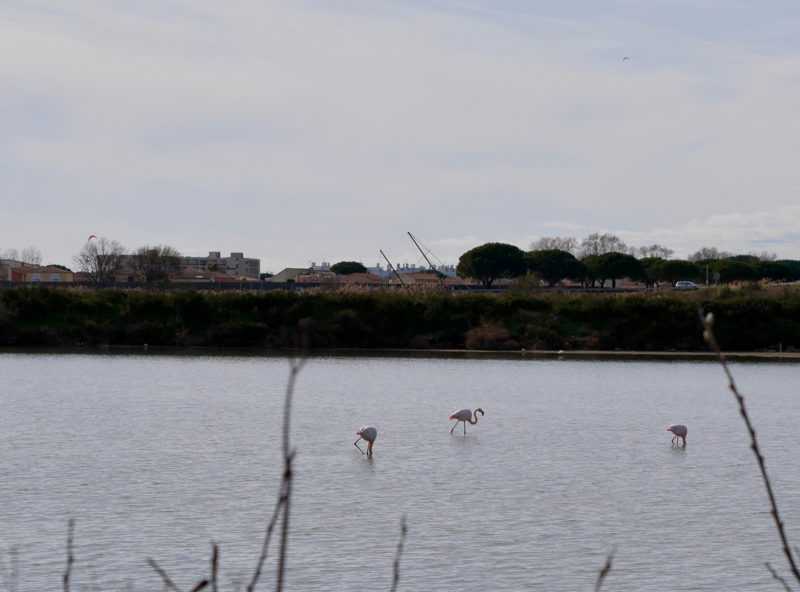 When to go kitesurfing in Montpellier, France
I only spent three days here in late February. During these days the wind was quite strong North-Westerly and South-Westerly.
There are a number of wind systems that pass over this region. Apparently the best time to go for wind is spring and autumn. In the summer the wind is mainly light thermal, but on top of that a lot of beaches ban kitesurfing during July and August.
Given this, if I'd come back for a kitesurf trip I'd aim for April – May, or September – October. Weather's nice and warm, beaches will be open for kitesurfing and the wind statistics are good.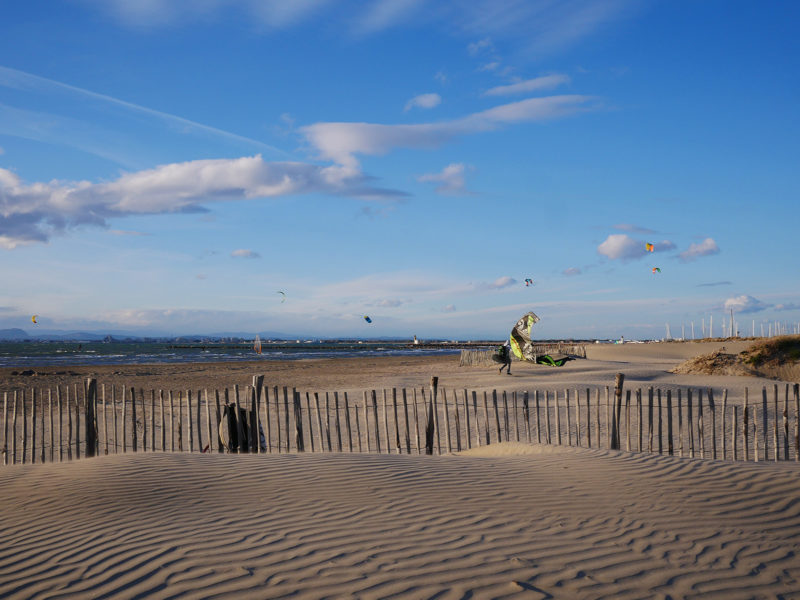 Kitesurf spots near Montpellier
Depending on how far you're willing to drive you can find spots all the way down to the Spanish border and beyond. In this guide I'm only covering a handful of spots that you can reach within an hour from central Montpellier.
For a more complete list check out this guide from Ultimatefrance.com.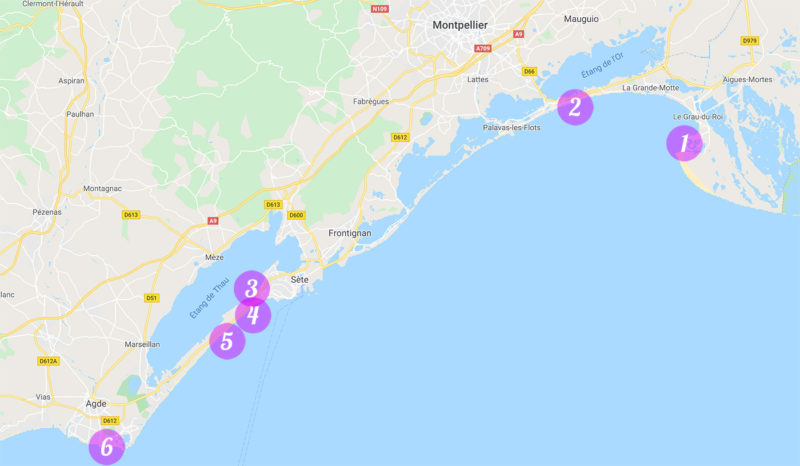 1. Port Camargue
Drive down to Plage Sud and you'll find a great flat water spot sheltered by a few groins. The beach is only 50m from the parking which has toilets and showers. Plenty of launch and landing space.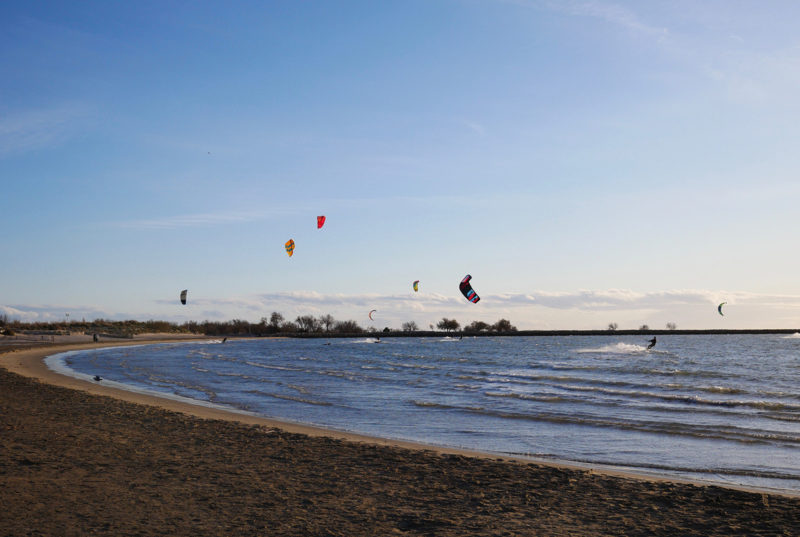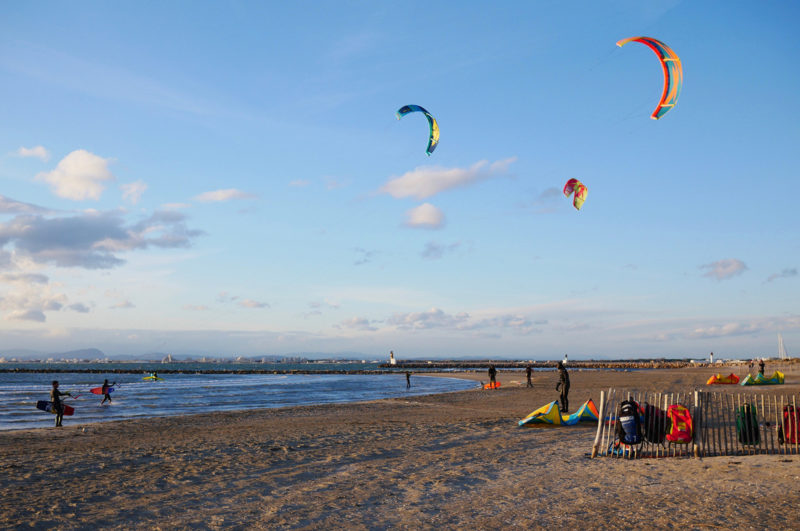 There was a large community of kiters here when I visited, ranging from beginners to advanced.
This spot works on anything with Westerly in it.
2. The beach between La Grande-Motte and Sète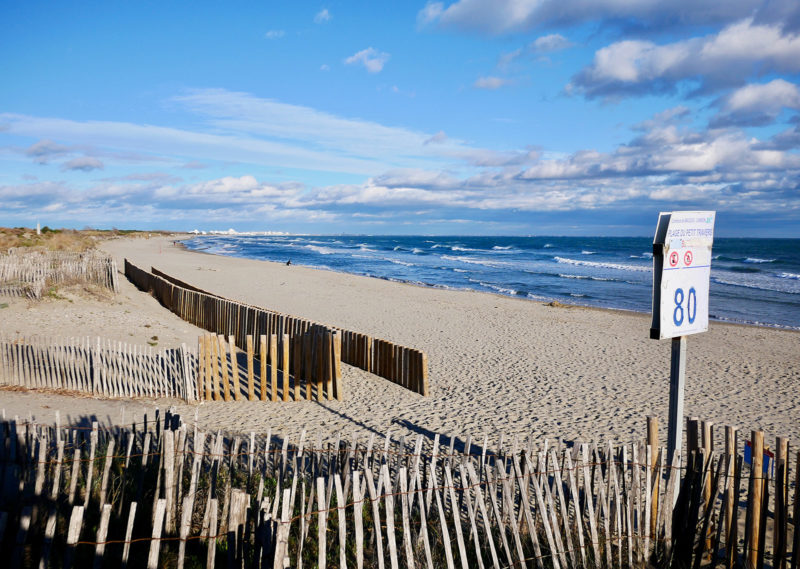 You can basically hit any part of this long stretch of sandy beach. There are many access points with parking and other facilities. If you go to the parking just East of Solignac you can avoid the groins, although they shouldn't be an issue anyway.
3. Sète – Pont-Levis
On a Northerly you can launch here and ride in the massive and shallow lagoon Étang de Thau. Launch is restricted to a certain space so check before you ride.
You can take lessons with local school Kite-Premium here.
4. Sète – South Beach
On a Southerly you can opt for the sea and ride the local beach outside of Sète. There's paid parking, a few beach bars and toilets available.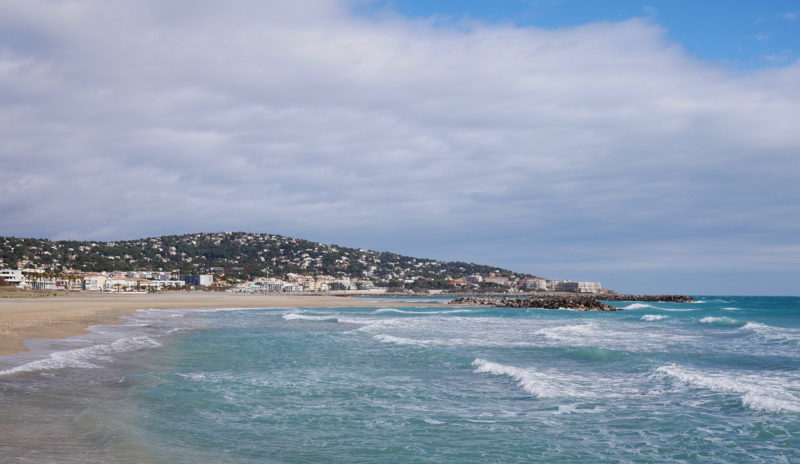 5. Les 3 Digues
Farther down towards Agde is this spot, next to a camping. Kite-Premium is also teaching at this spot.
6. Agde – TOPKITE beach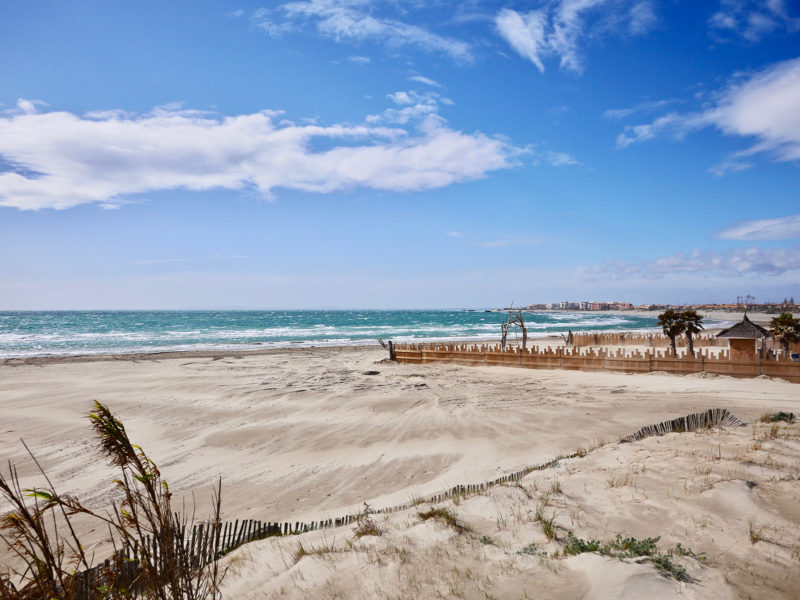 In the marina of Agde is a nice little spot with a permanent school; TOPKITE. Other than that you'll also find parking and a beach bar right on the spot.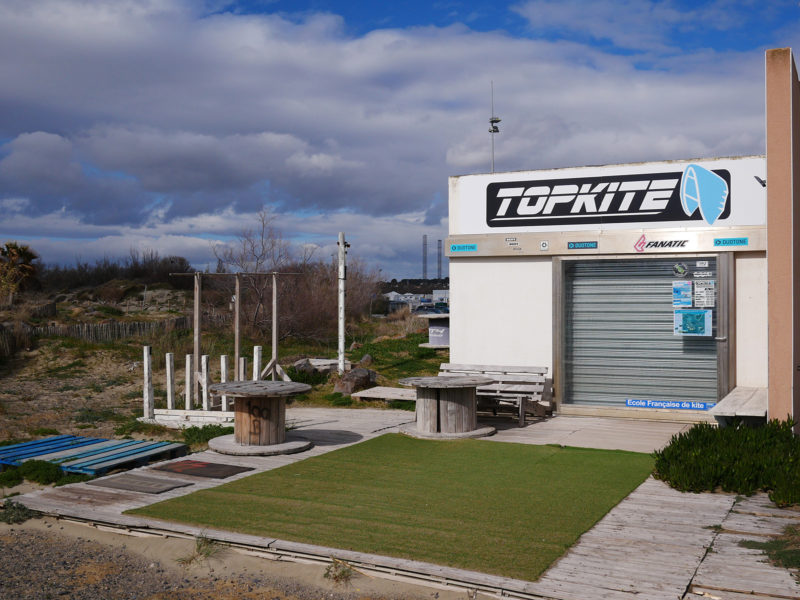 Where to stay
Since the wind can come from various directions you need to be prepared to jump between spots. A car is essential. Staying near or in Montpellier is probably a good option since it allows you to reach all spots quickly.
There are beach houses available on Booking and AirBnB which cost a bit but would be a great option since it offers a local beach, and a stunning view to wake up to.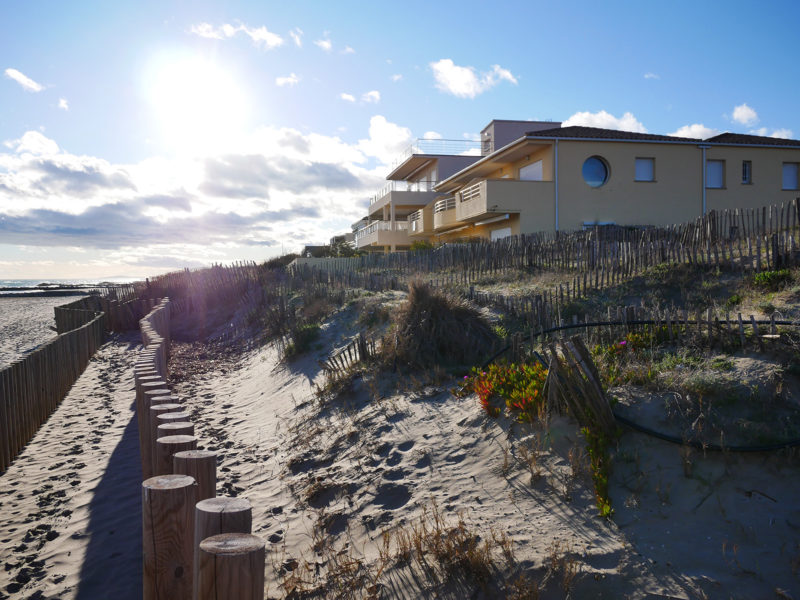 To sum up Montpellier
A very charming region overall, I definitely put on my bucket list to come back here for a longer stay.
I feel that with so many spots available along the cost, the best thing to do is to make it a road trip all the way from Italy to Spain. It'll be like Balkan Awesome, but… Riviera Awesome? 🙂