I was contemplating boots for a long time. They come with pros and cons but in the end I prefer riding with them although my trick level would do fine without them. It just feels so much better to jump and land locked in.
General pros and cons with riding boots
+ ride more aggressively and dont worry about board coming off
+ save time with less body dragging after board
+ more confidence in take-offs/landings
+ keeps your feet warm in the winter
– heavy/bulky to carry around
– harder to do tweaked grabs
– takes longer to get in/out, especially if done in the water (onshore beaches with swell are really annoying)
– your knees are exposed to bigger risks of injury if you slam hard and your feet don't slide out. On the other hand it might save you from ankle injures.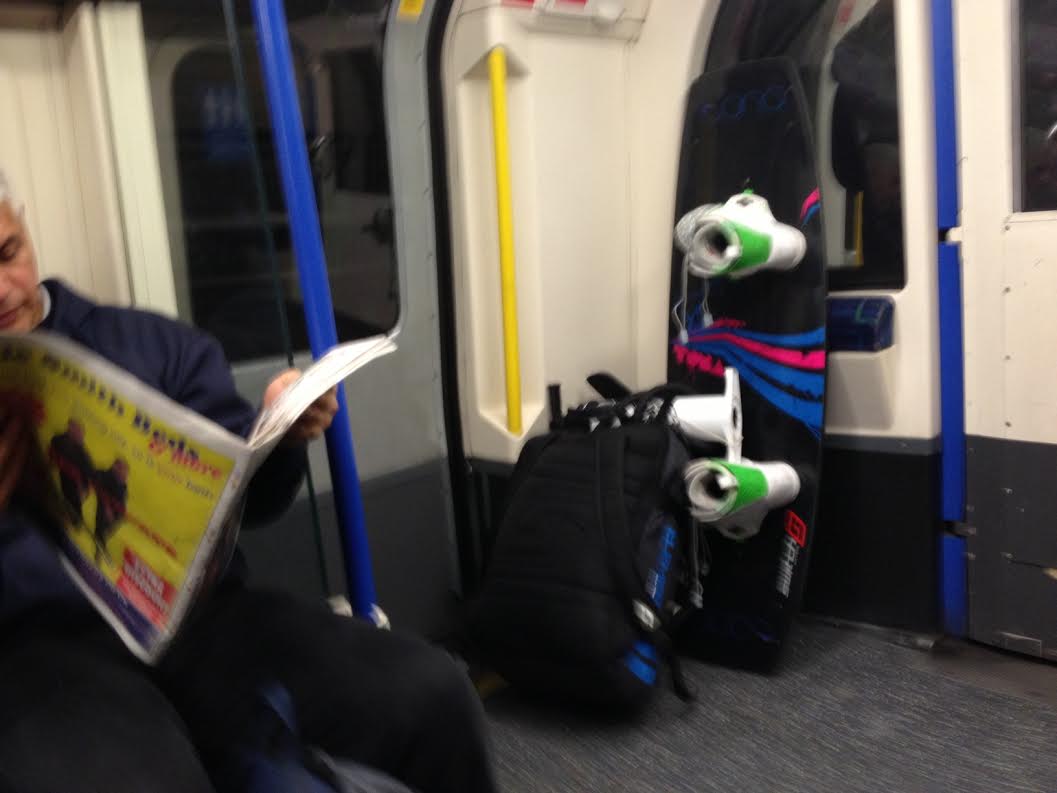 What kiteboard boots to get
I had a chat with a guy at the store and he gave me a good deal on the Liquid Force Harley wakeboard boots. I like the quick lace system. Really easy to get out of and fairly quick to get in and buckled up too.
Liquid Force boots are maybe a bit heavier than Ronix, but other than that I take it all brands make good comfortable boots if you find your size.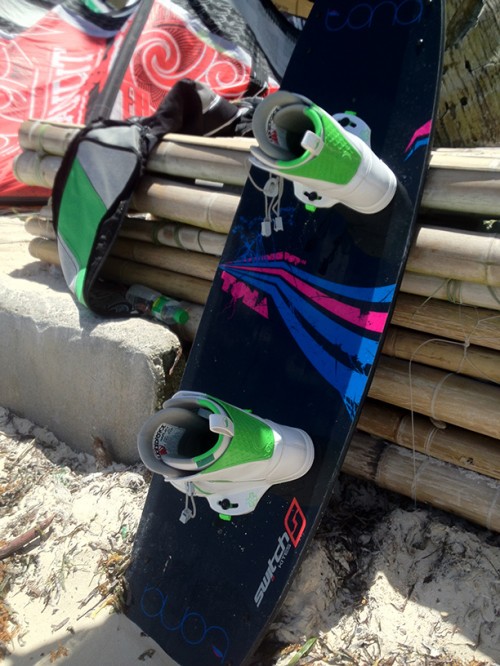 Kiteboard boots seem a bit more expensive than wakeboard boots but it feels like a branding thing so wakeboard boots are fine. All brands make several models depending on your riding style – choose model after your preference in flex and support.
Open toe or closed toe? Closed toe will give you a bit better toe grip I guess, plus you can ride sliders and kickers with no fear of slicing your toes, but they are heavier than Open toe boots and naturally open toe has a lot of room for your toes so less risk of getting to small boots if you buy online.
Check out these brands for top notch boots:
Ronix – This is what the pros are riding unless they are sponsored by LF. Probably good enough for you too.
Liquid Force – Coming from the wake scene they have years of R&D behind them. I ride LF myself and I'm not complaining
Slingshot – Same as LF; they know the wake scene. Smaller selection but looks good.
Hyperlite – Famous for their concept inspired by snowboard bindings.
A note on kiteboards
You want to make sure that your board is compatible with your new boots, which shouldn't be a problem if the boots are new. Most brands have gone with M6 screws which is the kite board standard for inserts. Always check before buying.
Generally boots are used for wake style riding and thus go well with wake style boards. Wakestyle boards are more similar to wakeboards in that they have less flex and more rocker. Often they also have channels so you can ride them without fins if you want to hit sliders and kickers.
To compensate for the rocker you want a bigger board than you'd normally ride. Sizes around 138 x 42 are common. The added area also helps load up a good pop for your unhooked tricks. Added weight and slower board due to the rocker means that you probably need a little more power than with a normal kiteboard.
You can definitely ride boots on a normal kiteboard but bear in mind that a) too much flex between your feet will make for a sketchy ride, and b) if the board is not built with boots in mind it could easily break around the inserts when it is presented with the heavy forces that boots introduces.
Heel straps
If you don't want to go all the way but keep loosing your board you can get heel straps. They are great for keeping your feet in place when jumping and spinning but you will still come out of them if you slam and they don't add any additional weight.
I was riding with heel straps before I upgraded to boots and they gave me much more confidence in my riding. Boots are miles away from heel straps but for people thinking about boots mainly to be locked in this could be enough.