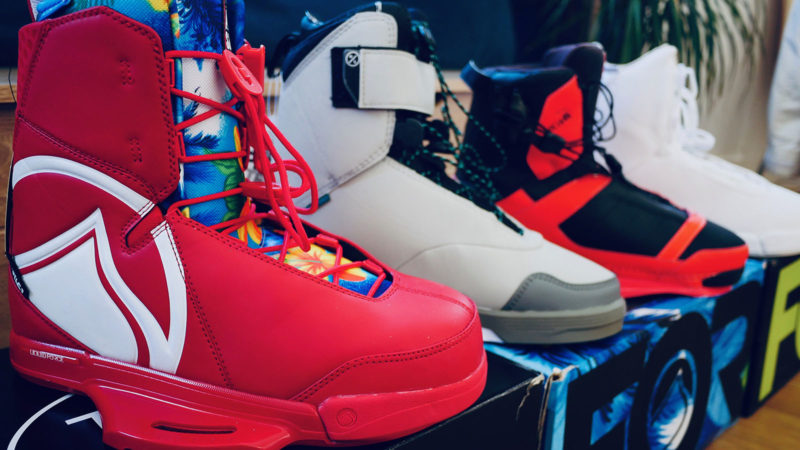 It's time for a new pair of wakeboard boots/bindings for my kiteboarding. I've been riding boots since 2012 because I'm a sucker for cool freestyle videos on Vimeo. Not because my skill level requires it. But I do enjoy the locked in feeling in my jumps, and playfulness I can get with finless riding.
To be honest, if you ride boots and you hardly pull off a raiely you look like a twat. But to each their own, and personally I'll keep riding both boots and straps and it's all good.
For this winter season my Ronix sadly gave up. So I thought I'd take the opportunity and share some research findings after shopping around online for my next pair of bindings.
Order wakeboard boots online
With modern day no-hassle online shopping and return I looked around for a decent pair of boots around £200. Because, who honestly pays £450 for a pair of Ronix that lasts three years?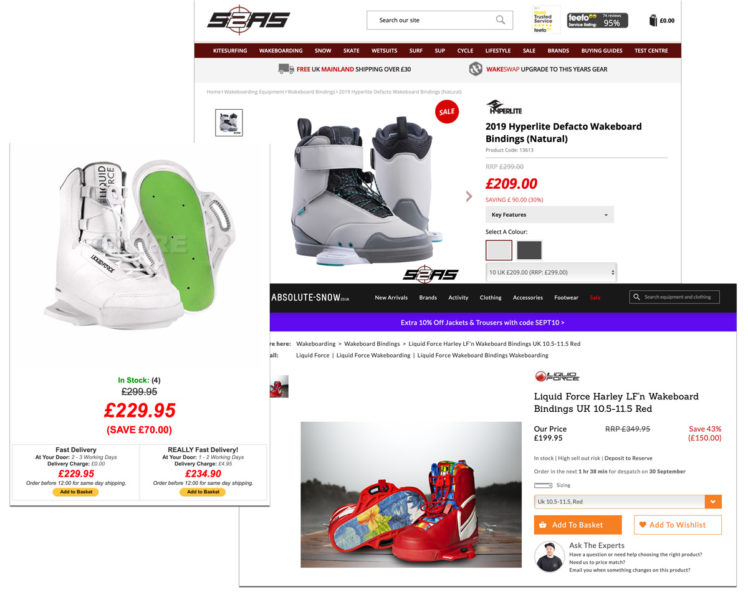 Finding the right fit
I ordered three different boots to make sure I found the right fit. But also because I was curious to find out how they'd differ in weight, comfort and features. All medium to high flex and all on sale.
When it comes to wakeboard bindings I always go one or two sizes up. I'm a UK 9 for trainers, but for wakeboard boots I go UK 10 or even 11. Riding in boots even the slightest bit too small would ruin my session, whereas riding in a boot a bit too big doesn't bother me.
If you ride in the winter you'll want to leave space for a pair of neoprene socks as well so definitely go a size up when you order.
Delivery time
Orders from S2AS.com and Absolute-Snow.co.uk showed up within 24h with free delivery. Very impressive. Sussexwatersports.co.uk was also free and showed up within 48h. Also very impressive indeed.
Return policies
Online shops obviously accept returns, but return shipping is on you, so keep this in mind. Because of the weight (about 4.5kg) I paid £13 per return.
Weight & Travel options
When flying with your gear, weight is crucial. I'm all about cutting down on every gram I can because I know how easily it adds up to that dreaded 20kg limit (that used to be 23kg, which used to be 25kg… ).
Alternatively, you can save even more weight by looking into open-toe bindings, or ride with pads/straps when you go on holiday.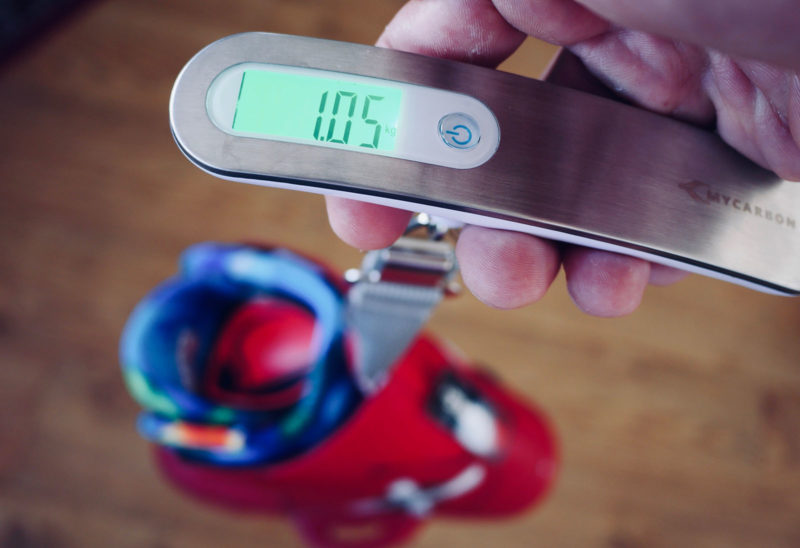 Here is the total weight for both boots with hardware (added weight when wet should be taken into consideration if you want to get a cheeky sesh in before you head to the airport). Ronix Cocktail and Liquid Force Hitch come out on top here. They have integrated liners and probably saves weight that way.
Ronix Cocktail: 1.85kg
Liquid Force Hitch: 1.85 kg
Liquid Force Harley: 2.15kg
Hyperlite Defacto: 2.45kg
Ronix Cocktail 2016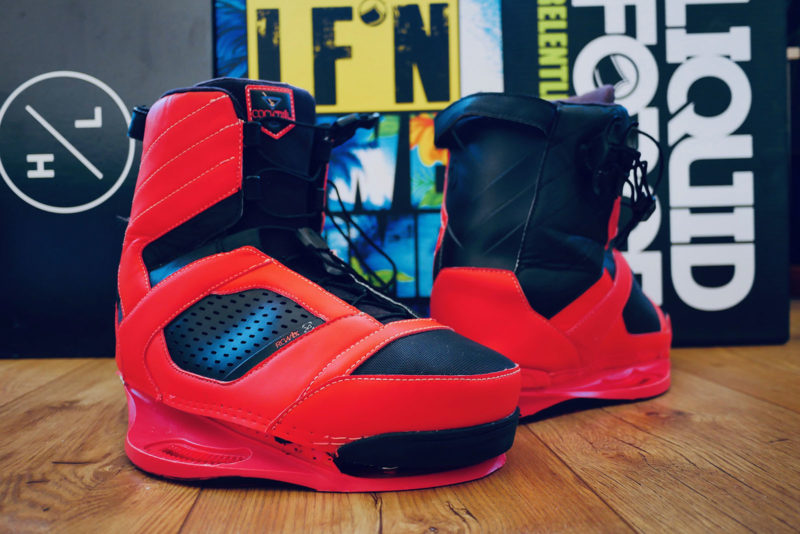 Size: UK 10 – 11
Weight 0.90kg + 25g hardware
Alright boots that I rode for 3.5 years before they broke.
Ronix are known to break quicker than other brands (when using them for kitesurfing) but having said that, my 2012 LF Harley's also broke after the same time.
Liquid Force Harley 2016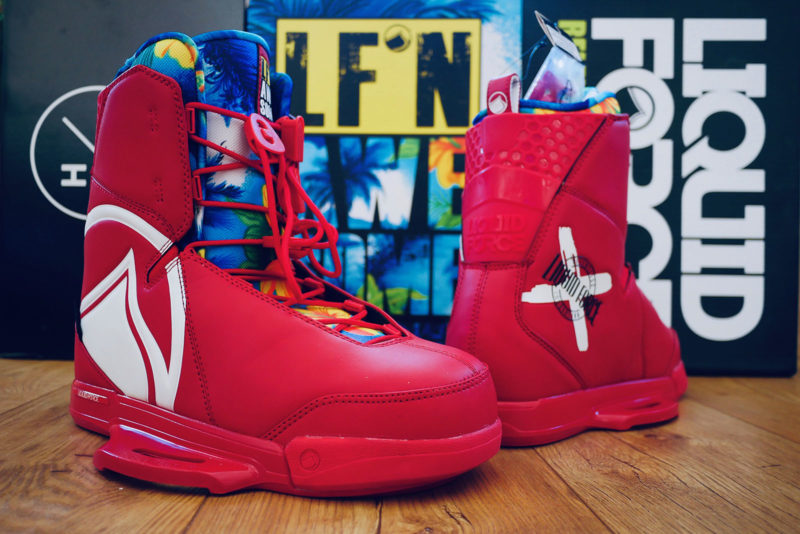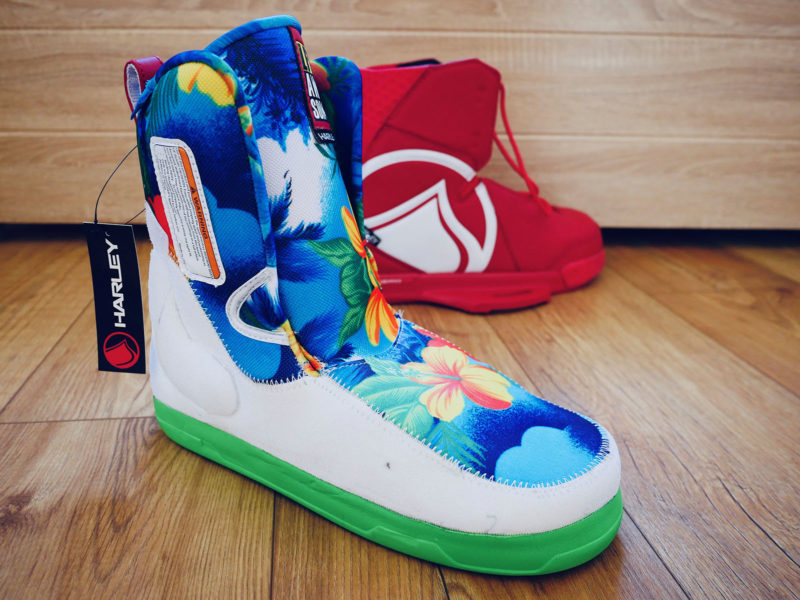 Size: UK 10.5 – 11.5
Weight: 1.05kg + 25g hardware
Small improvements but not that much changed from the Harley's I rode in 2012.
The liner is pretty rigid but I know from experience that it's a comfy ride.
Although these are very large in size, the fit is just as good as the rest.
Got to say these look pretty rad.
Hyperlite Defacto 2019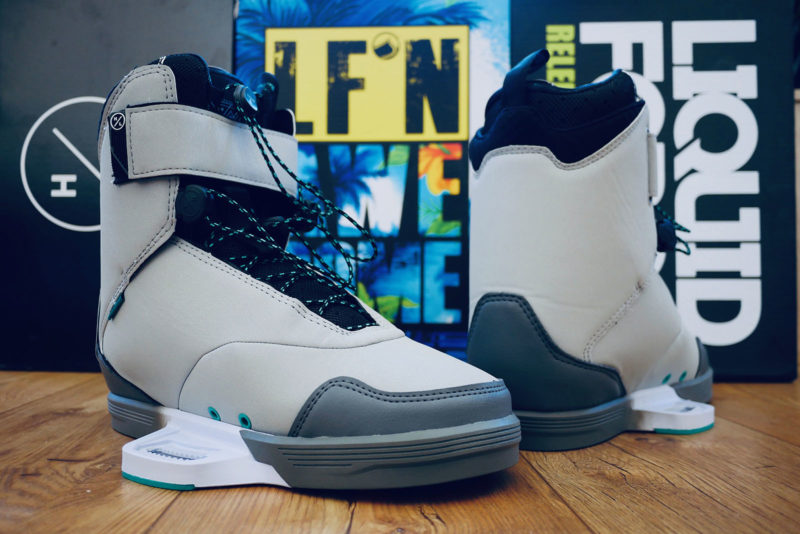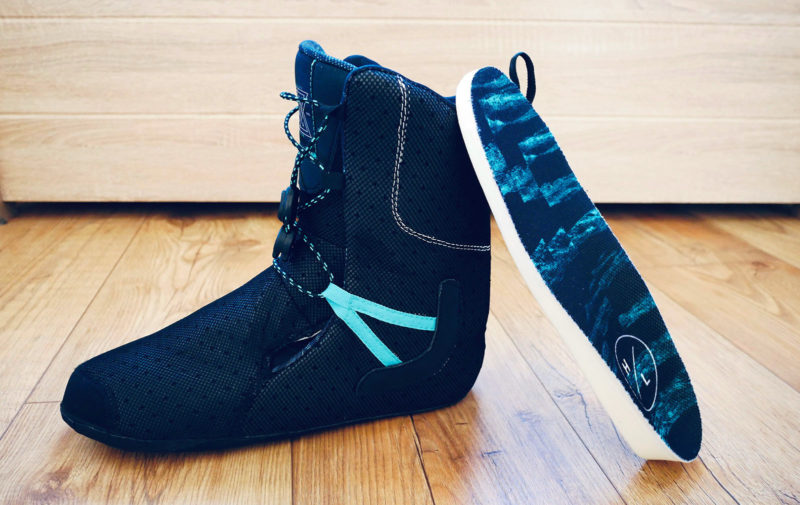 Size: UK 10
Weight: 1.20kg + 25g hardware
Very soft and comfortable liner.
Massive, thick insole to absorb the impact on heavy landings.
Nifty solution to secure the laces.
Lot of different materials. Feels like a premium product.
These boots are fairly flexible which I like, but I'm not a huge fan of the velcro strap solution. That's just my personal preference.
Liquid Force Hitch 2019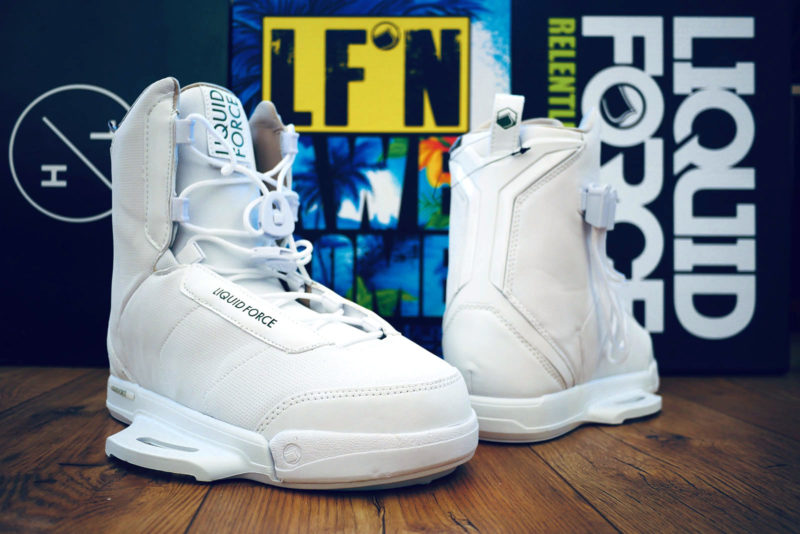 Size: UK 9 – 11
Weight: 0.90kg + 25g hardware
Integrated liner makes for a lighter and more compact package.
Same side-mounted way of securing the laces as with Ronix, but a slightly easier system.
9 – 11 is the size of my old Harleys, which was a perfect fit.
Verdict
I went with the Hitch in the end. It wasn't an obvious choice since all boots had a good fit and are of high quality. The weight definitely played a part, together with the overall fit and ease of use.