My story with Kitelement dates back to 2018. In the past I've been less fortunate with the boards I've tried from this brand. For transparency you can read about that in this update.
However, it seems like their R&D department has stepped up their game and I'm happy to say that their latest board performs wonderfully.
In their latest iteration, Kitelement has produced a board that delivers performance and build-quality to last. Neatly packaged into a split board that you can bring with you in a suitcase.
What's the deal with split kiteboards?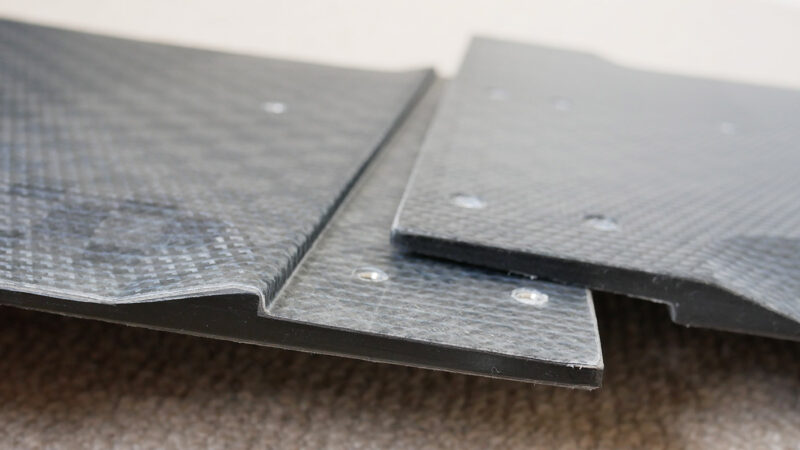 For me, split kiteboards are game changers for kitesurf holidays. Budget airlines keep chasing bottomline margin by adding fees everywhere. Soon it'll be cheaper to rent a board instead of bringing a golf bag with you. That sucks. A split board fits in a regular checked in bag and you save a lot of luggage fees that way.
Cost aside, the other massive advantage a split board brings is the compact travel it allows, which is a life saver if you're nomading around the globe, from spot to spot. Have you ever sat on the passenger seat of a motorbike, holding on to all your gear while rushing down busy streets to make it on time for a departing ferry? I have. And I can tell you that with a golf bag it would've been  a lot harder.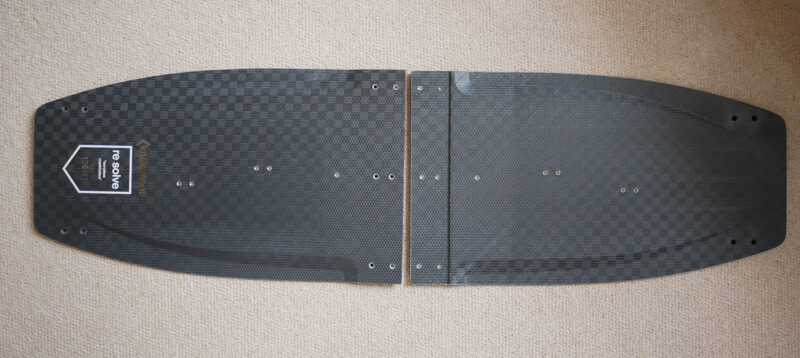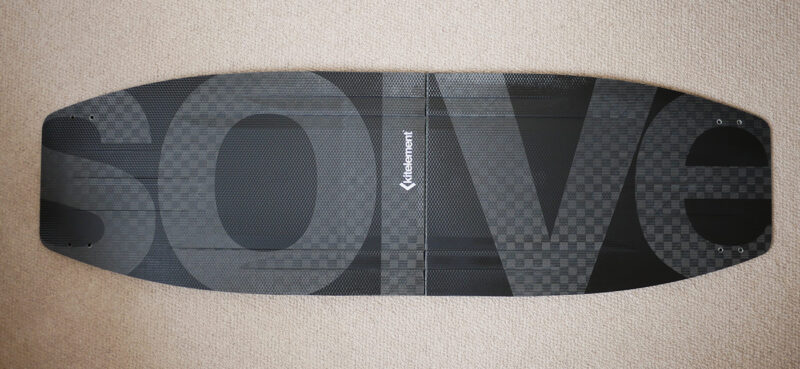 Kitelement re solve design
Right off the bat you can tell that the re solve is different. The all black, chessboard-like surface. The unorthodox shape utilising straight angled rails and tips while narrowing down quite a bit in the tips. And obviously the big split in the middle, allowing you to pack down your board to half the length for comapct portability.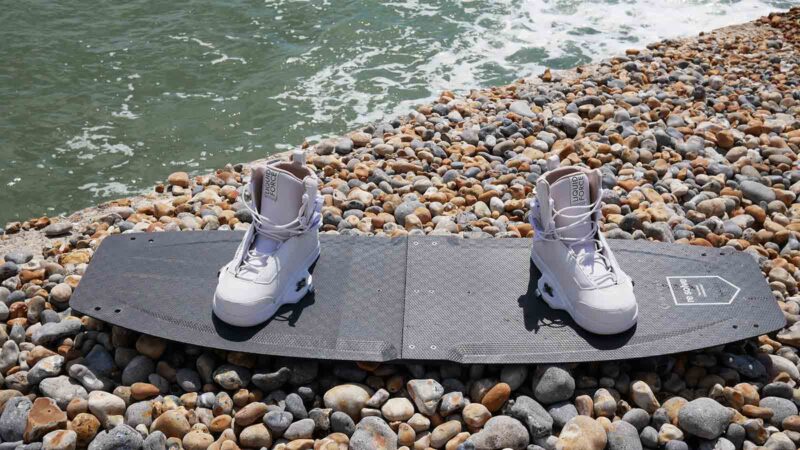 The board's USP is the A-Lock joint system. This design makes it very compact when folded, thanks to the small overlap of the two halves. Across the joint you have six screws that all mount from the top of the board, leaving the bottom side smooth part from the split line.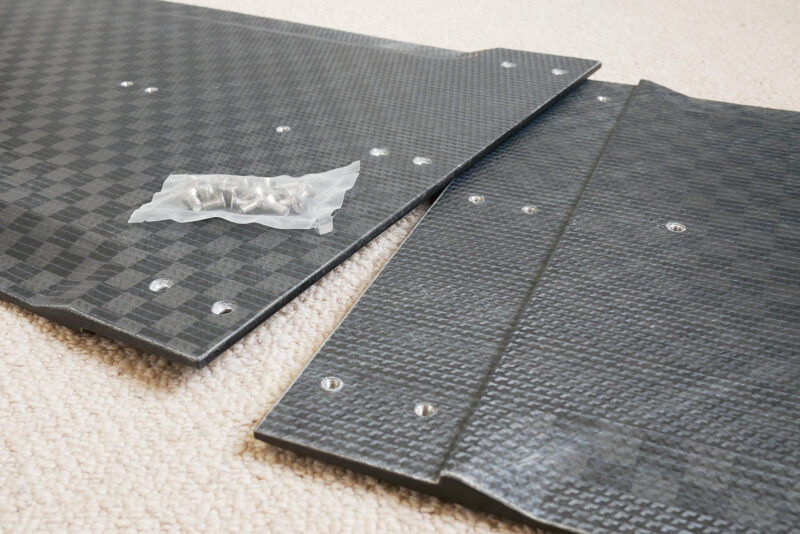 What goes on exactly inside the board I don't know, but at the core you still find paulownia wood, an enlarged and reinforced lock system, and then multilayered carbon composite wrapped around to seal the deal.
The rails are very thin and sharp, part from the middle part where the join system is. Rail and tip channels are carved out of the bottom shape for additional grip and softened landings. The rocker is fairly prominent and the flex is medium. All great on paper, but what does it feel like on the water?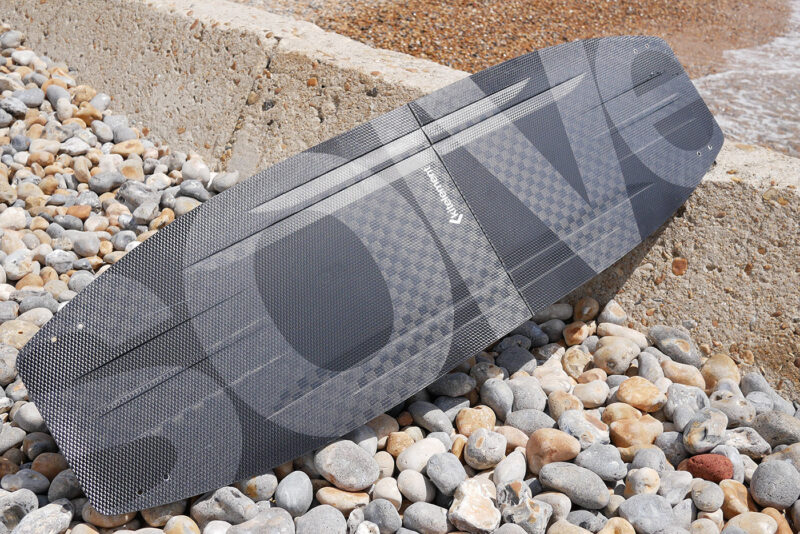 Kitelement re solve on the water – first impressions
I took the re solve 136 out on two occasions. Choppy and wavy conditions for a couple of hours in 20 – 30 knots. My setup is boots and no fins. This is simply something I'm used to from my Tona Pop and I was happy to discover that re solve works brilliantly with this setup, even in choppy conditions. If you plan to ride with pads and straps I recommend using the 4 cm fins that come with the board. I've ridden this setup as well and it provides plenty of grip and upwind capability.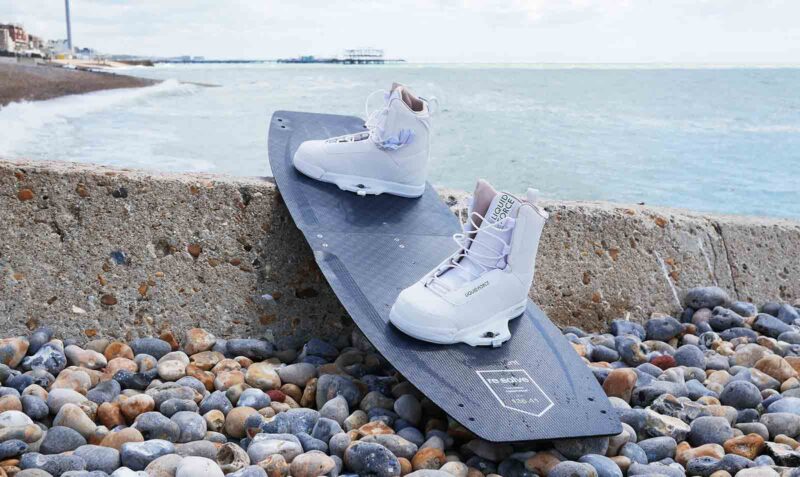 I was intentionally pushing the capabilities of this board, knowing that I wanted to come back with a thorough report on performance. No unhooked or big loops, but a lot of jumps, crashes and carving until I ran out of juice.
To be honest, a bit into my session I completely forgot I was on the re solve. On boots it shares a lot of characteristics with the Pop. Not quite as smooth in the landings obviously (if you know you know) but in return you can plane and gain speed a bit sooner. Overall it felt very natural under my feet and I could concentrate on my riding and jumps.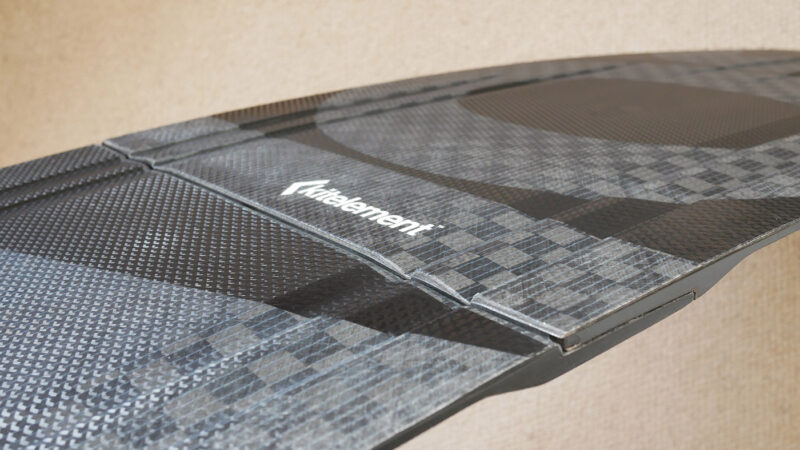 With those sharp and straight angled rails you'll be forgiven for doubting it's carving abilities, but it performs also in this regard. I guess the narrow tips are to thank for the enhanced carving because you can load up some serious spray in the surf, and I had a lot of fun in the small waves that formed in low tide.
re solve is a freestyle board after all, and at the time of writing I haven't tried unhooking in flat water. As soon as I do I'll update this review.
Summary
I'm very impressed with the latest iteration of Kitelement's re solve freestyle split board. It's not a cheap board, but you'll save a lot of money by skipping the golf bag when you fly with budget airlines.
re solve comes in four sizes; 132, 136, 140 and 144 and costs €899 within EU and €743 outside EU.
Read more on Kitelement's website: https://www.kitelementshop.com