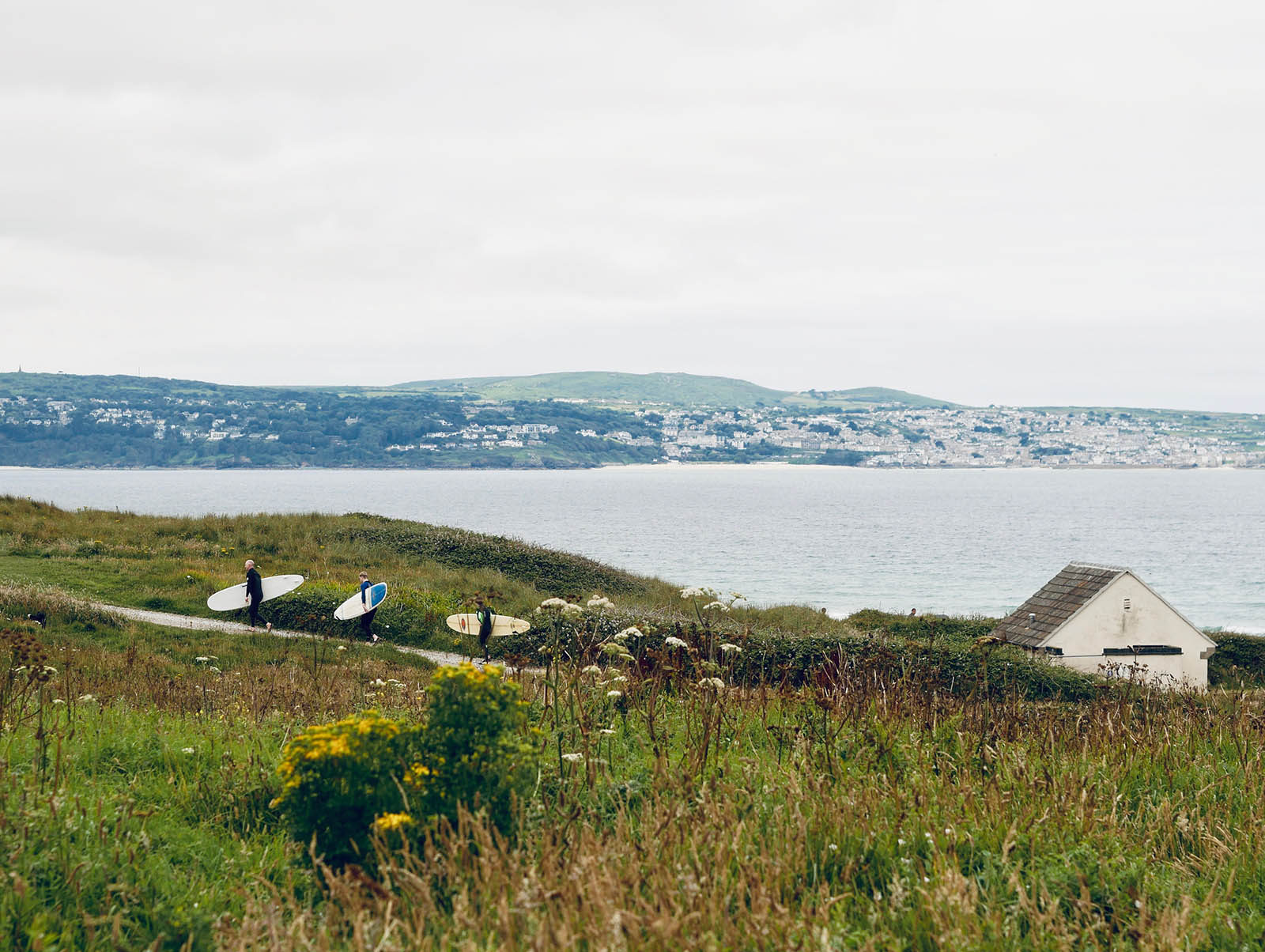 Dates: 18 – 23 July
Rideable days: 1 out of 6
Wind: 6 – 18 knots
Temp: 15 – 18˚C
Water temp: 16˚C
What I liked about Cornwall
Staying right on the beach
Cornwall's stunning scenery
Plenty to see on windless days
Cornish pasties from Philp's bakery
Surfing is always an option
What I didn't like about Cornwall
Wind's not guaranteed
Roads are very narrow
As children, my parents used to holiday with us in Cornwall. Back then you could take the ferry from Sweden to England and I have very fond memories of the beautiful beaches and rugged cliffs. Since then I've only been back once when I was 18.
This summer I revisited one of UK's most beautiful regions, and this time I obviously had the kitesurf lens on. Unfortunately we only had one day of wind, but since wind is never guaranteed here I wasn't dismayed and rather spent my time on everything else Cornwall has to offer.
Cornwall is the go-to place for surfing in the UK, but if you want to do some kitesurfing as well there are some good options around. I urge you to check out the sites listed below for more Cornwall spot guides, however my week was spent in the South-West part and this guide refers to that region.
Other kitesurfing spot guides for Cornwall
1. Gwithian/Godrevy kitesurf spot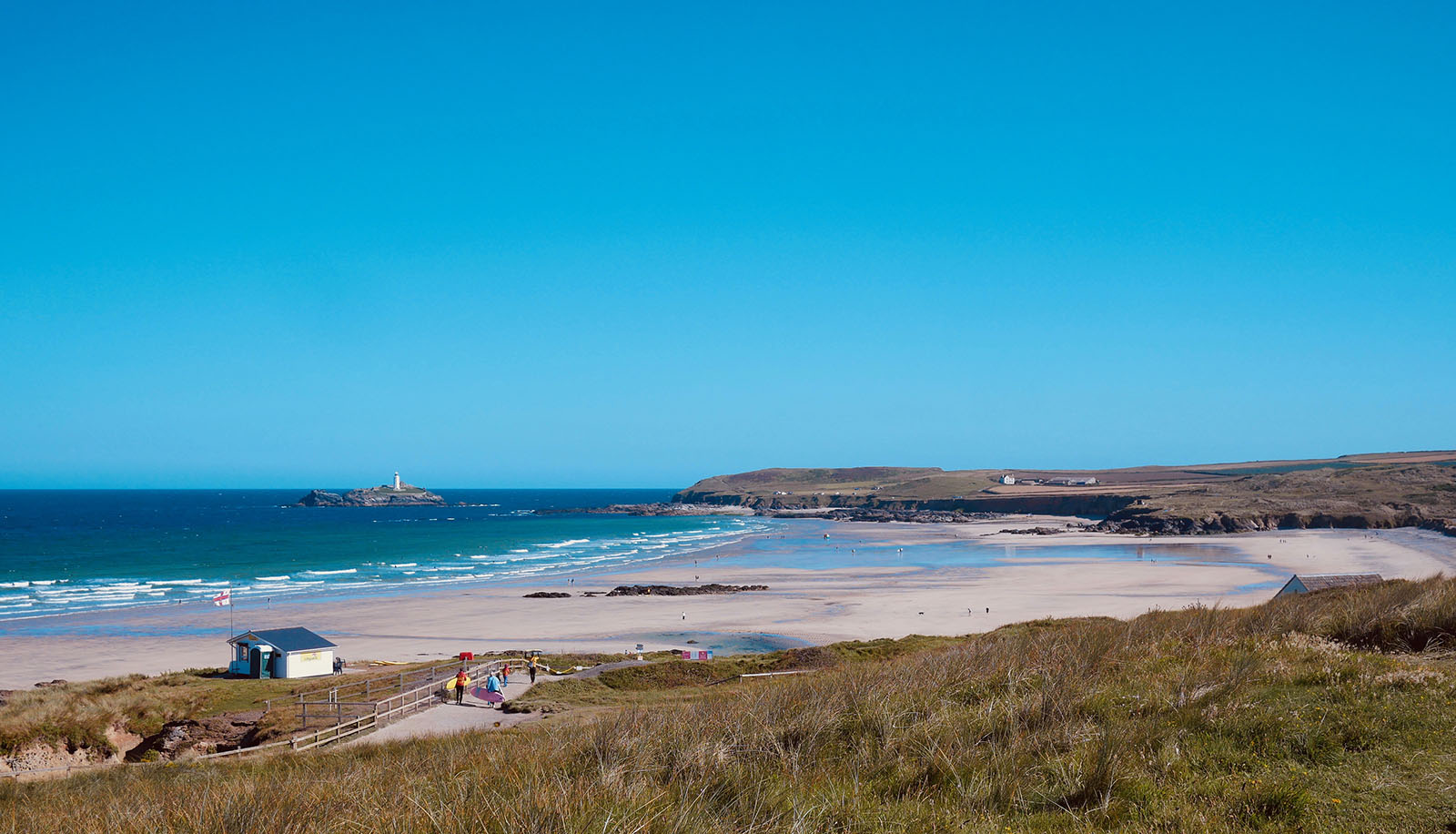 Gwithian is a miles long, golden sand beach in St Ives Bay. This is an amazing surf spot and every day you'll see hundreds of surfers positioned in clusters on the water, waiting to catch waves. Kitesurfer's are also welcome here as long as they avoid the areas between the lifeguard flags. Gwithian works on N and NW. A Westerly could probably also work if you access the beach form Eastern point.
Bringing a directional and going down the line might be preferable at this spot, but twin tip riders will have equally fun boosting off the kickers and playing in the flats. In low tide the beach is massive, while in high tide there is much less space available and you have to launch from the most Eastern corner of the beach, called Godrevy.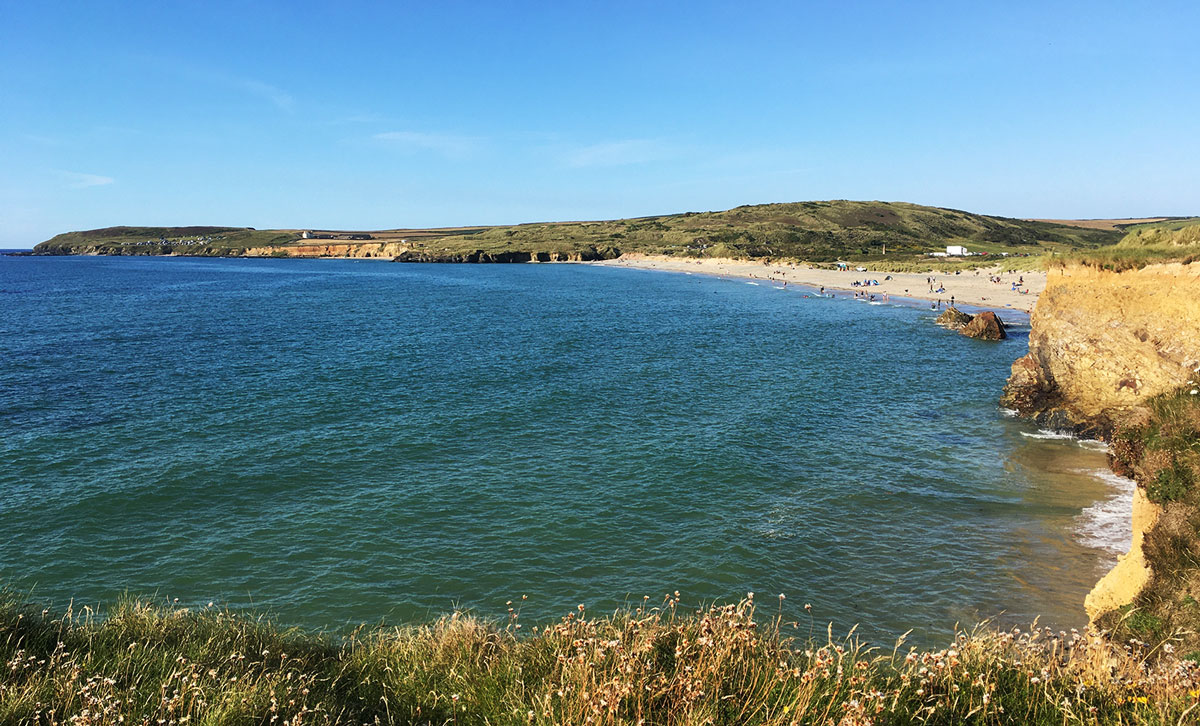 There are a few parking options available (most of them and display). There is National Trust parking at the Eastern end of the beach, towards the lighthouse. The Rockpool restaurant next to it also offers parking as well as surf lessons and rental. There is council parking next to the Sunset Surf cafe, where they also offer surf rental and lessons. Regardless of where you park there will be a short walk down to the beach. Nothing too bad.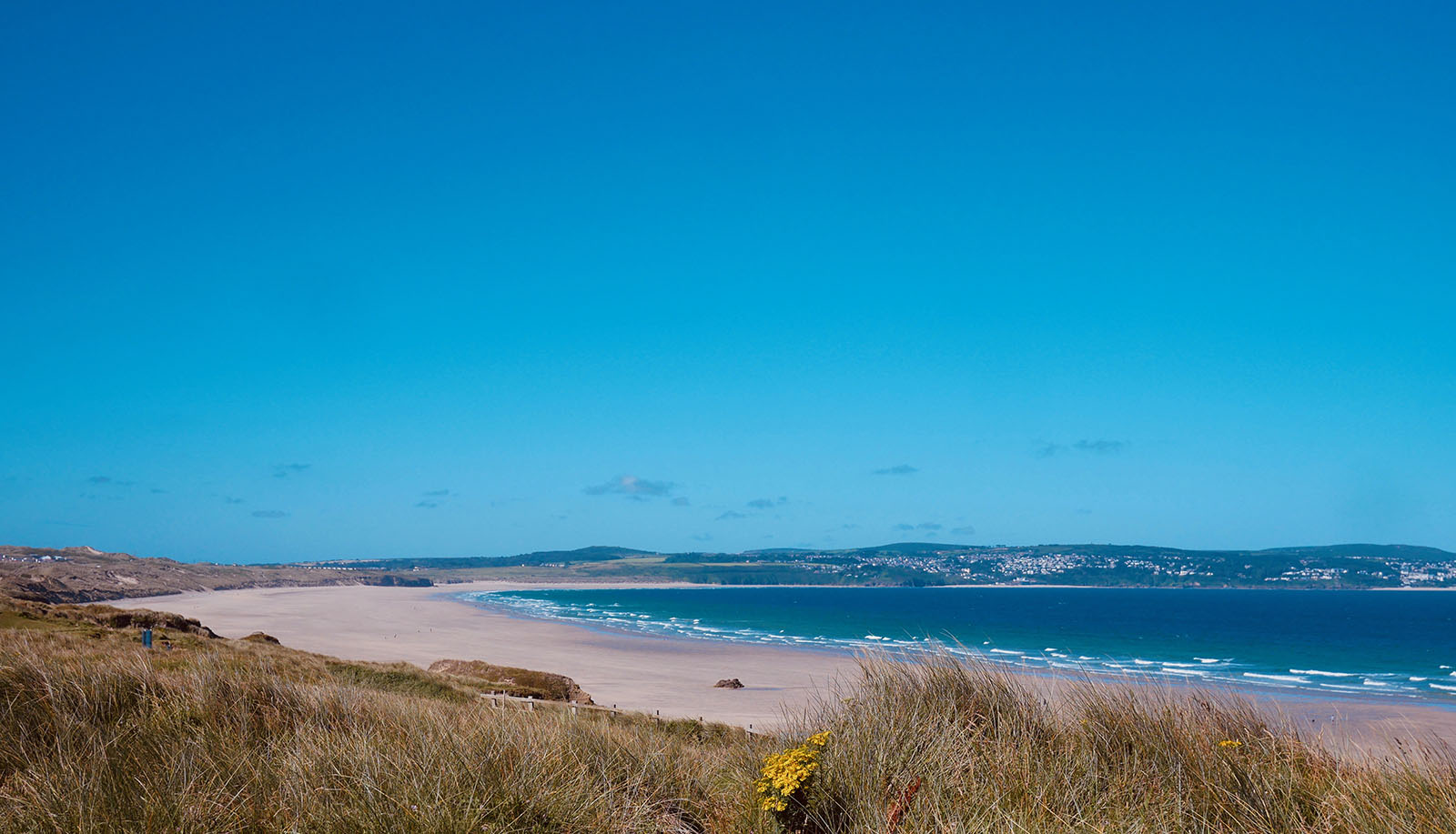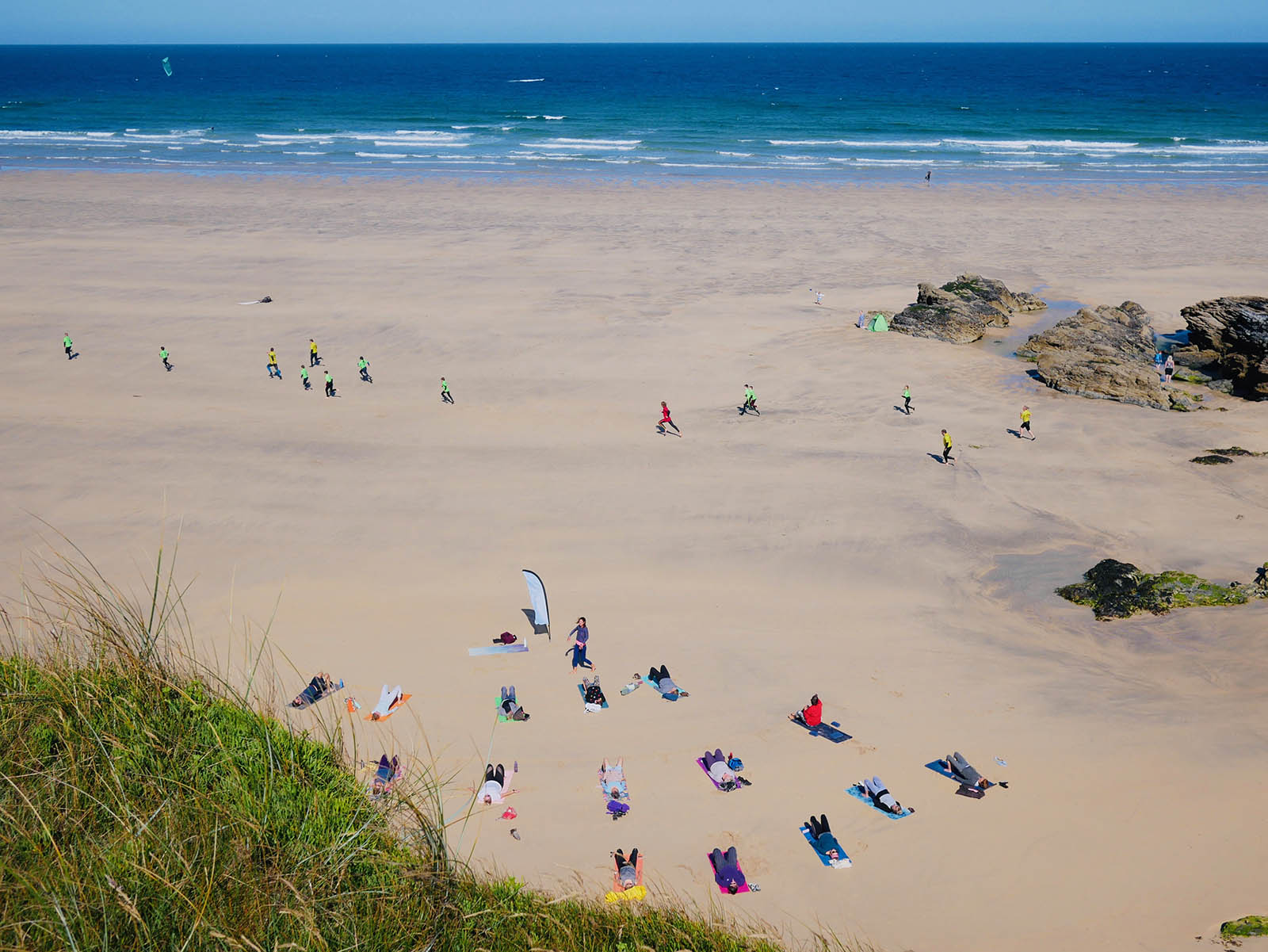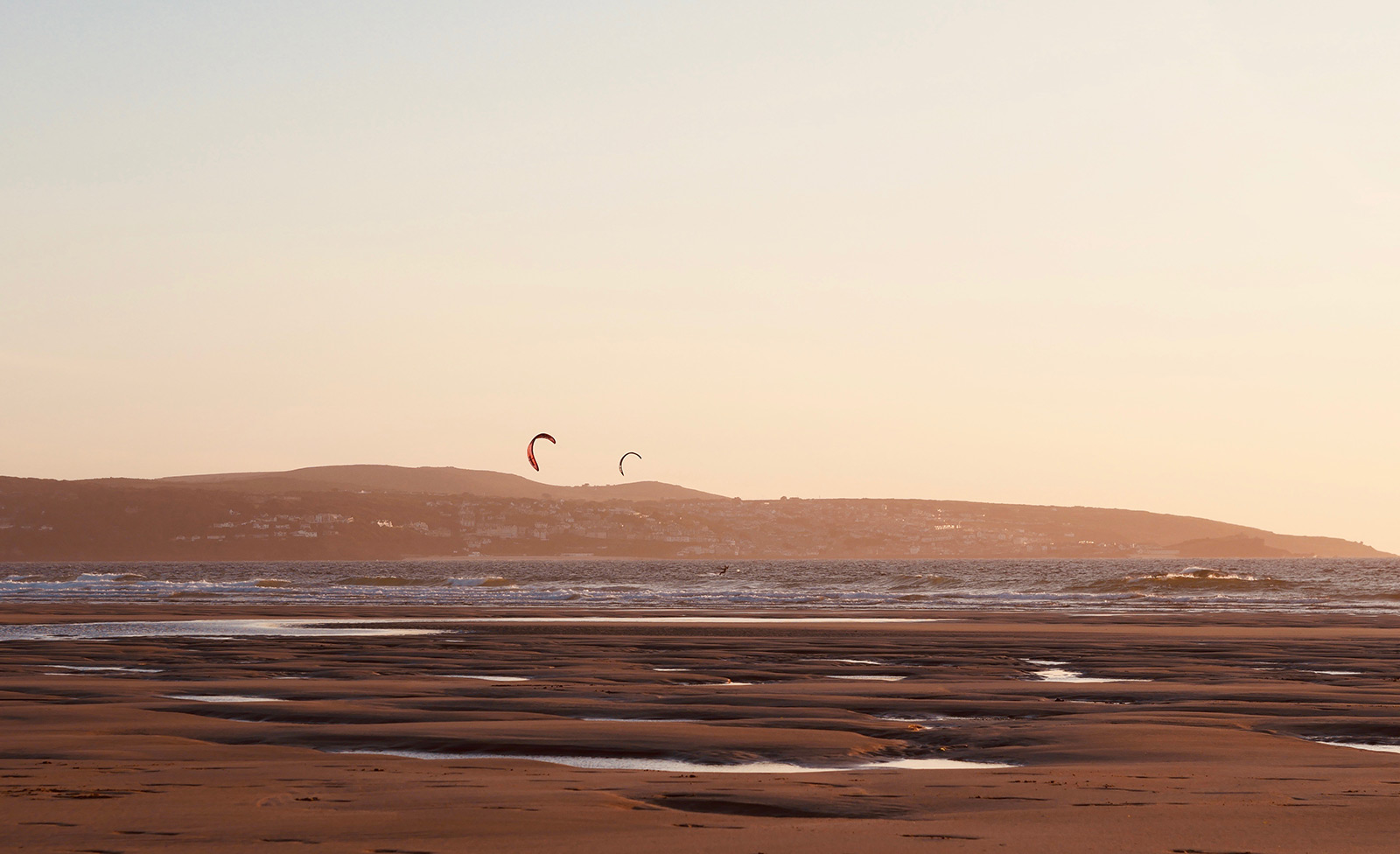 You can also ride in a more Western part of the beach, at a spot called The Mexican. I wasn't there in person and access can be a bit tricky to find, but once you're there you'll have the spot pretty much for yourself (I could observe people riding there when I was in Gwithian).
2. The Bluff at Hayle river mouth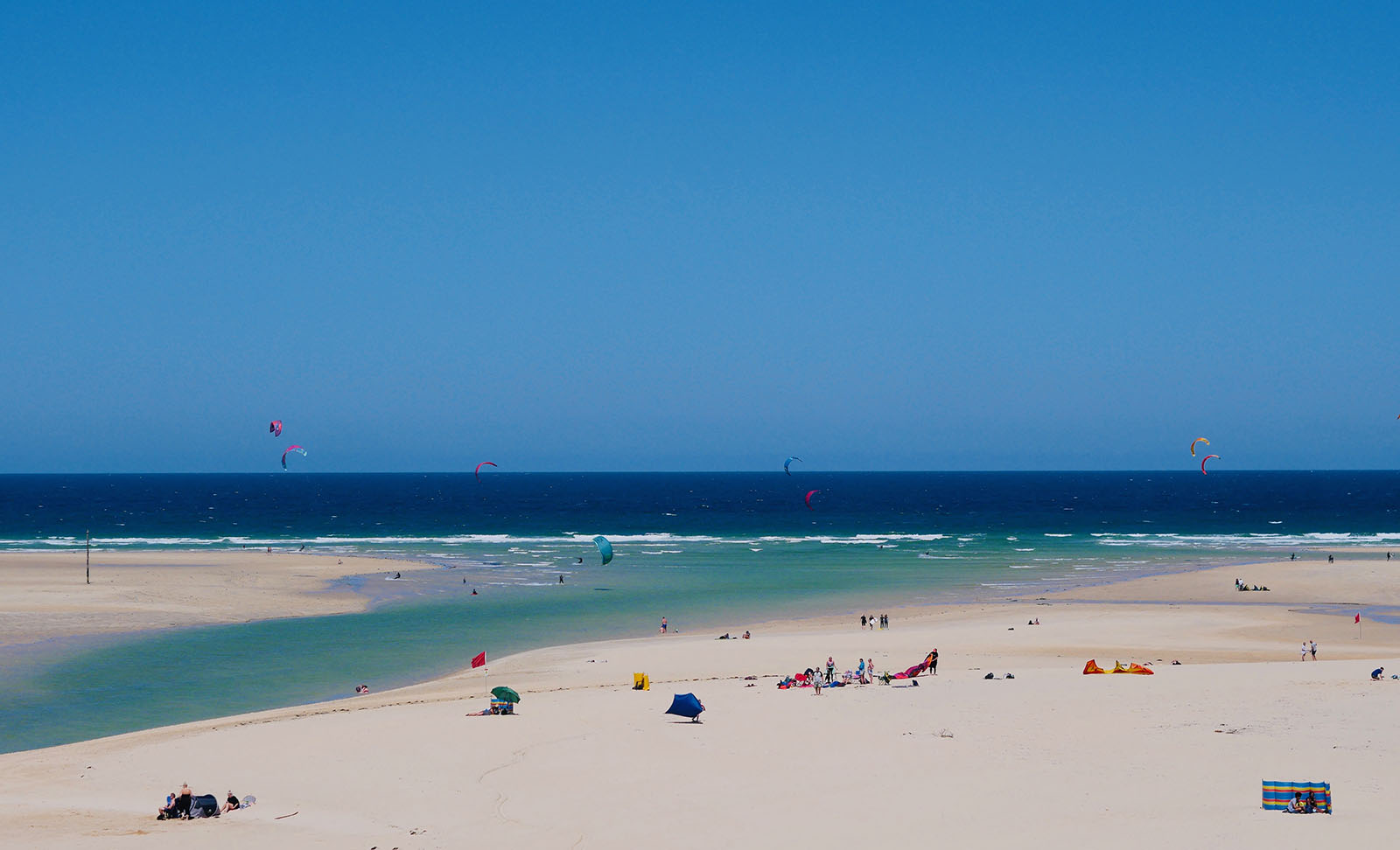 The Bluff is a kitesurf spot at the river mouth of River Hayle. You access it from Harveys Towans car park. This spot offers flat water on par with the lagoons of North Brazil, as well as waves farther out. It can get a bit busy in the river mouth and because of its location riding here comes with some rules and restrictions outside the normal conduct.
To begin with you need a permit to use the spot (annually £5/10/20 depending on if you're a KKC member, BKSA member or neither), and you need to stay well off any boats and swimmers. The recommendation here is to not ride two hours each side of high tide. The spot works on N and NE.
Read more about The Bluff here: kernowkitesurfclub.co.uk/spot-guide/the-bluff-hayle/
3. Marazion/Longrock kitesurf spot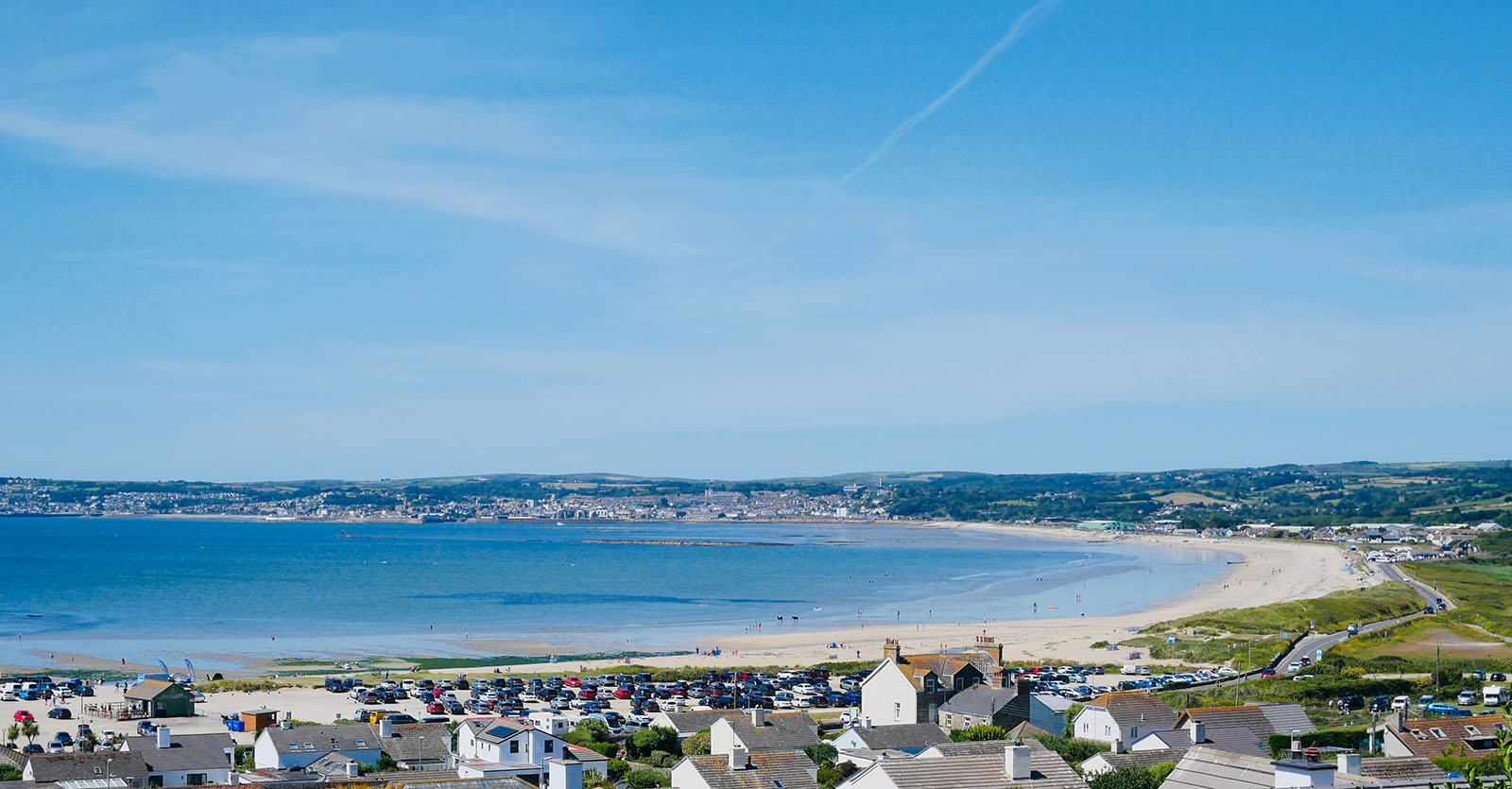 Since SW is a very common wind direction for the UK, you might find yourself coming to Marazion more often than Gwithian. This wide-stretched beach is in the bay between Penzance and St Michael's Mount and here you can ride on anything with South in it. From Gwithian it's only a 20 minute drive away.
Because this is a private beach you must follow some common sense rules here to maintain the good relationship the kitesurf community has built up with the land owners. Most importantly there has been accidents in the past and because of this you can only ride 2h each side of high tide. In high tide there is little beach left for launching and landing. This is a popular beach in the summer, so there's plenty of cafes and other facilities around. There is street parking and paid parking available. There is also a kitesurf school; thehoxtonspecial.com for people in need of lessons.
On a calm day in low tide this spot looks very mellow and great for flat water enthusiasts, however apparently the swell can get pretty big here on big days.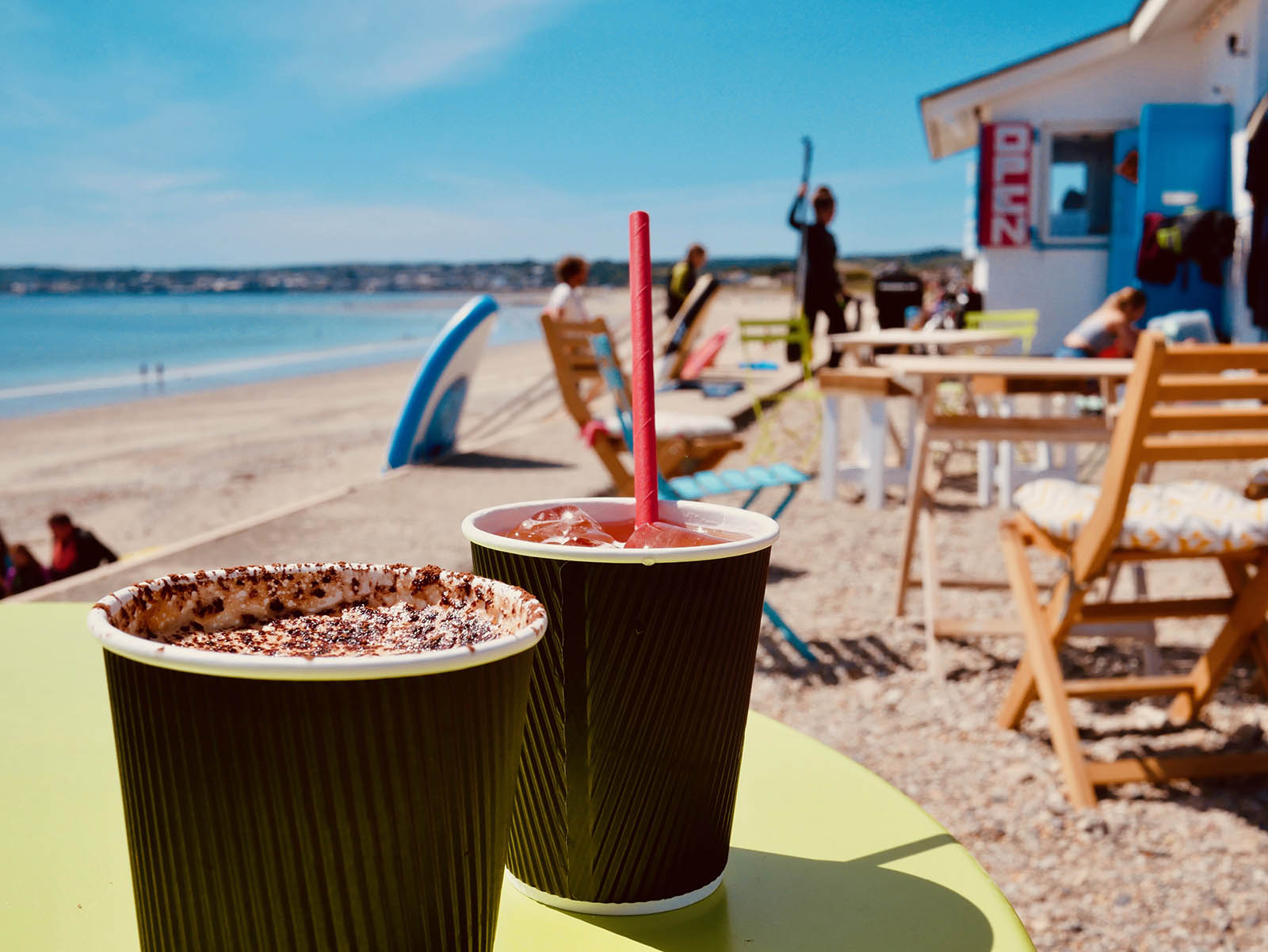 Where to stay in South-West Cornwall
Cornwall is full of camping sites, holiday homes, cottages for rent and B&B's. You'll be spoilt for choice. We stayed in a cottage in the holiday home village called Gwithian Towans, near Godrevy beach. We found the place through forevercornwall.co.uk which has some very good options in their catalogue. You can find similar arrangements next to The Bluff and Marazion as well.
Staying right on the beach was an amazing experience with sunsets, quick beach access and beautiful walks at hand, while also offering modern day essentials like wifi, dishwasher and hot shower. Just down by the main road there is a Lidl, and a massive Asda in Hayle, so self-catering couldn't be easier.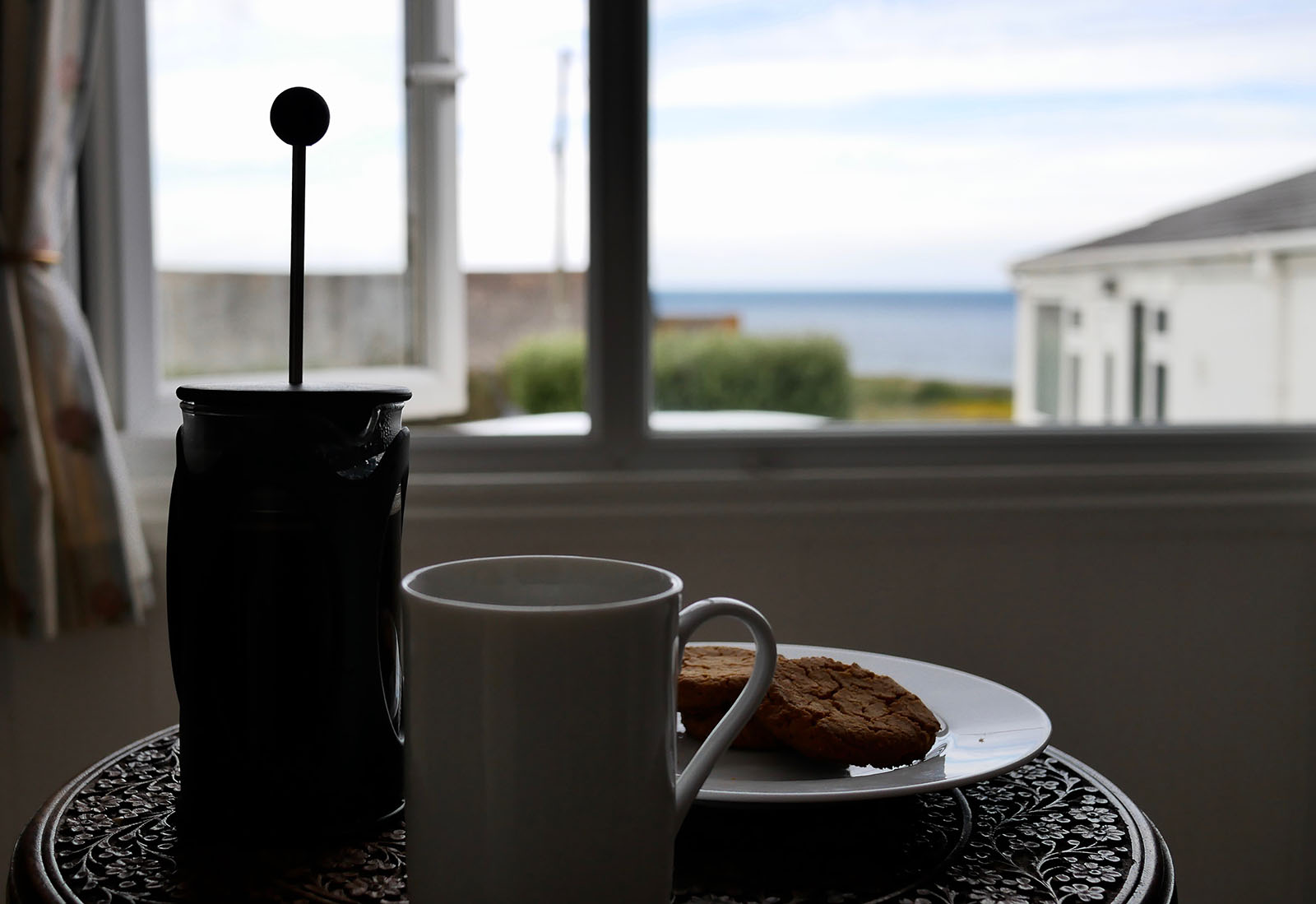 Windless days
It's hard not to get charmed by Cornwall's nature. The combination of steep cliffs, sandy beaches and green fields is absolutely stunning and if you want to take a break from surfing and kiting you have plenty of options within one hour drive. Here are some highlights we discovered during our week.
Land's End
Kind of a given if you haven't been. Not only is it beautiful, but it's also mainland Britain's most Westerly point. Gaze out across the Atlantic and spend some time reflecting on your purpose in life.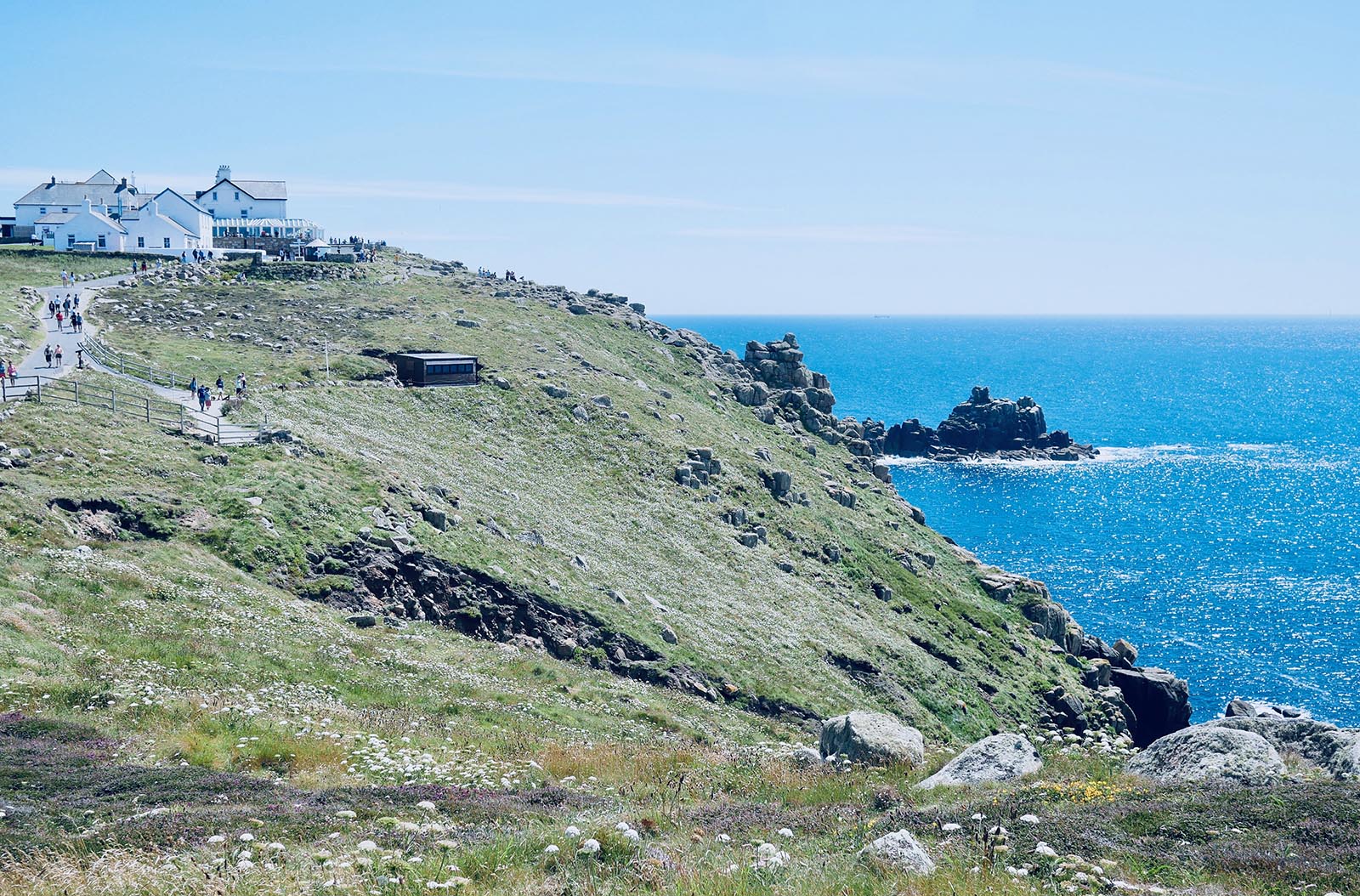 Lizard's Point
Less touristy than Land's End but potentially even more beautiful. You can also do seal spotting here, and it's mainland Britain's most Southerly point.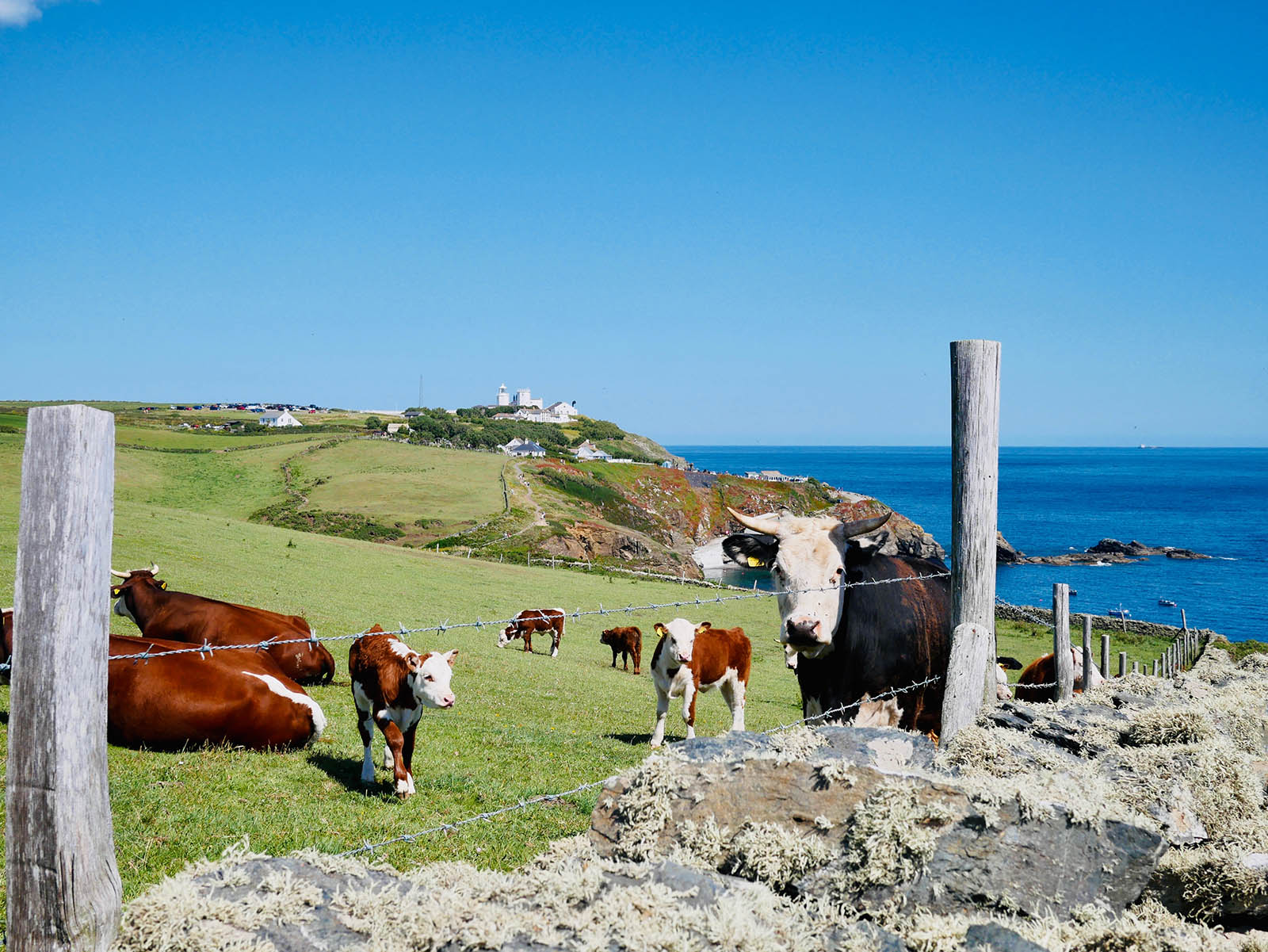 Trebah Garden
Enter Trebah Garden and transfer yourself to some far-away country, or even a different planet! This is a curated garden with paths that will lead you around a wide array of exotic plants and trees. A must-see for anyone with a botanical interest.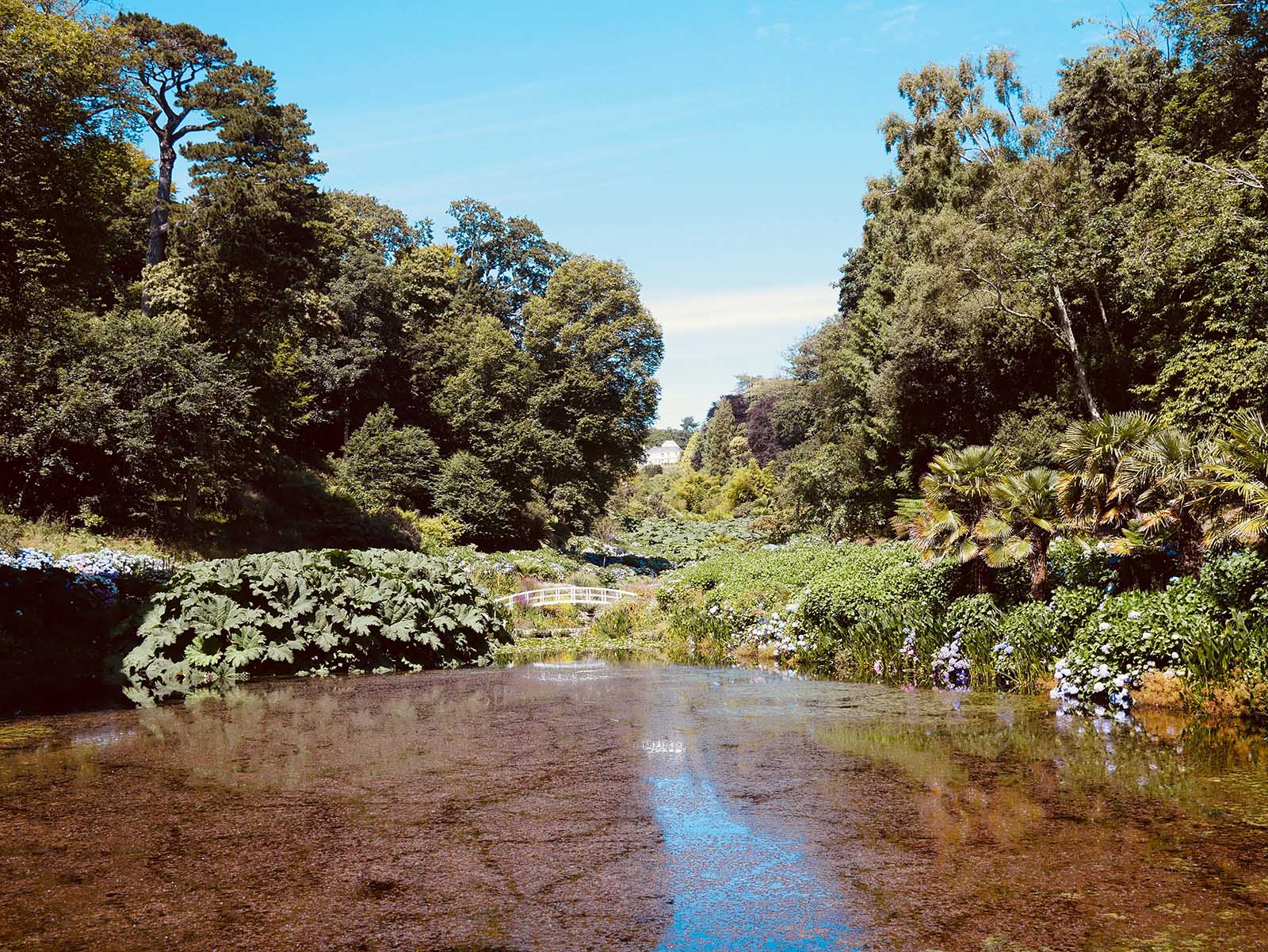 Summary
Cornwall is amazing. It's low-key and has a local vibe to it while offering great conditions for surfers, kitesurfers and other visitors too. You definitely need a car to get around and the roads are narrow to the point that turn-taking and giving way becomes the norm. It's a good six hours drive from London, but well worth it for an extended weekend or longer. I think it's just a matter of time before I'll be back again.