In 2013 I wrote about affordable kitesurf brands, comparing the cheapest 9m kites I could find online. Almost seven years have passed and I thought I'd do a similar piece to find out what has happened since then.
Kitesurf gear is expensive
There's no question about it. Kitesurf gear can easily break your wallet. It's easy to see why when you consider that it's a niche sport and it's hard for kitesurf brands to reach economy of scale. On top of that kites are, by nature of the sport, abused by weather and wear. A five year old kite is already considered old, might be due for an upgrade, and won't get you much on the second hand market.
Some kitesurf brands are more affordable than others
Like I said in 2013, there certainly is difference in quality and performance amongst kitesurf brands. To some extent you get what you pay for. But not proportionally to the RRP asked for some of the 'premium' brand kites on the market (I use premium in this article to refer to brands with premium prices, large marketing budget, big roster of team riders, internal R&D and high quality products).
RRP isn't a completely fair metric however since most premium kitesurf brands sell via their local distributors, who's normally got bundle deals, buddy pricing or a sale of last year's models running. This means that the RRP of a brand selling direct to consumer ( = the actual retail price), and the RRP of a brand using dealers isn't like for like.
So if you don't want to break the wallet buying your next kite, these are your options:
Get a deal from a local dealer (supporting your local community might also be something you care about)
Buy a second hand kite (this is a great option if you know what to look for)
Look at the more affordable end of the spectrum (but remember to include any import tax and duty costs)
Whatever you do, there is hardly ever a reason to buy the latest model for the full RRP.
Affordable kitesurf brands in 2020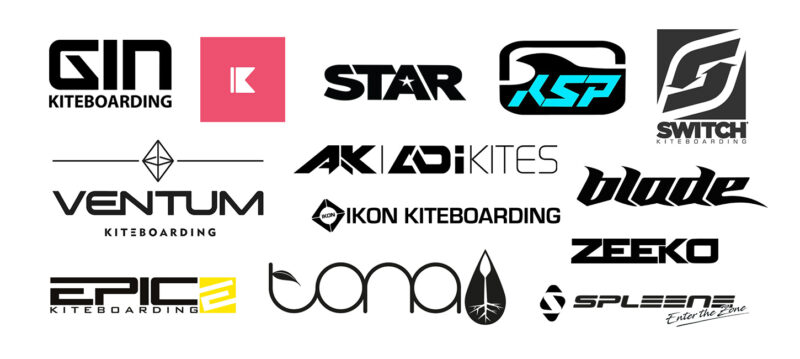 Let's start by looking at the brands I listed in 2013.
Switch Element V2 9m – €688
Zian – Out of business
Kiteloose – Out of business
JN – Moved to a dealer model
How about that! Bootstrapped brands driven by passion live a dangerous life. Here's an updated list for 2020, looking at 9m all-round models:
Here are a few other brands offering sales directly from their websites. They're smaller brands, but as you can see, pricing isn't that different from the premium brands. Since most of these also use dealers, they can of course not compete with cheaper prices online.
I haven't even included the premium brands in this list, of which most would sell a 9m kite for around €1,300 to €1,500, and we can still see how I can get two kites for the price of one by going with a more affordable brand (provided that you can avoid the import taxes – this is still a big drawback for the online, global distribution market ).
Many of the the online brands offer free demos by local brand ambassadors, and I would strongly recommend trying before buying if you can, or at least talk to unbiased riders with experience with the brand.