Disclaimer
O'Neill has not paid or in any way supported me in making this review.
Considering my latest post about the Epic wetsuit I'm going to sound like a hypocrite now, but hear me out – it will all make sense.
I recently replaced my old Epic with the updated 2020 model, but instead of getting a size Medium, my original size, I took a punt on the LS, thinking it would suit me better.
Turns out I was wrong. The LS was simply too baggy for me and water would flush through the suit. On top of that, I felt that the double layered neck pushed a bit too much against my throat.
I went back online to look for a size Medium Epic, and that's when I discovered the O'Neill O'riginal. Apparently this is the replacement of a model called Superfreak and it sits right above Epic in terms of features.
A comparison of O'Neill Epic and O'Riginal 5/4 wetsuits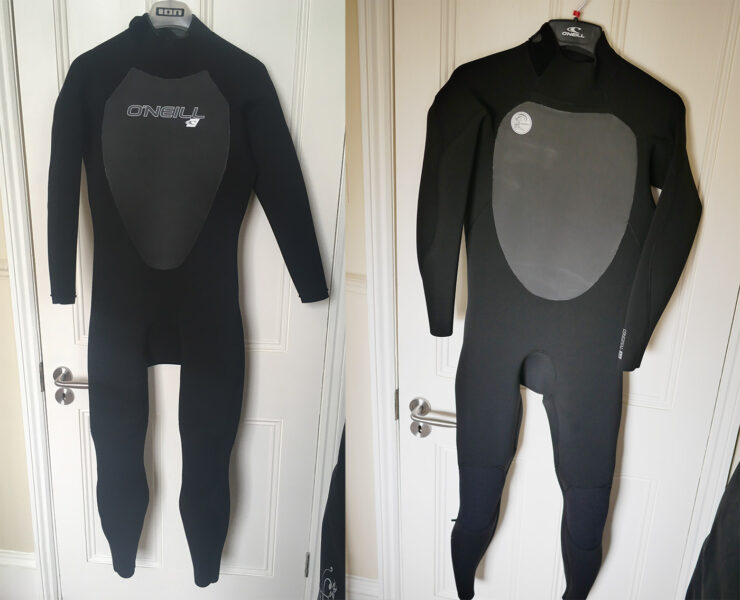 Both Epic and O'Riginal are great wetsuits, no doubt about that. O'Riginal is a little bit more pricey, but if you shop around you could find a sale that takes it down to the same price point as the Epic, leaving only preference.
Both come in front zip or back zip and in various thickness, of which I'm looking at the 5/4 winter options.
The neoprene looks identical, only the cut is a bit different. There are mainly three differences that make the O'Riginal a more premium suit:
It has taped seams on top of being stitched and glued.
It has a slightly more advanced 'Firewall' chest warmer, which is also applied in the back. Epic only has the front panel.
It has a neoprene panel in the back that prevents water to come in through the neck and back zip.


These things are all nice, but I've been doing fine in my old Epic and don't see a massive need for them if I have to pay extra. What made me go with the O'Riginal instead to the Epic was actually the small detail that the Epic's double layered neck was a bit tight against my throat. The old Epic had a single layer, and so does the O'Riginal and this was the dealbreaker for me.

Should you get the Epic or the O'Riginal?
Small differences to consider if you're comparing these two suits:
Epic is generally cheaper.
O'Riginal has a few more features to keep you warmer.
The back panel of the O'Riginal might help you stay warmer but it also makes it a bit harder to get in and out of the suit.
Epic has a double layered neck, whereas O'Riginal has a single layer neoprene neck.
Both suits are great and it really come down to preference. If there's a big price difference, Epic will probably be just fine. If they are more or less the same price, I see no reason not to go with the O'Riginal.