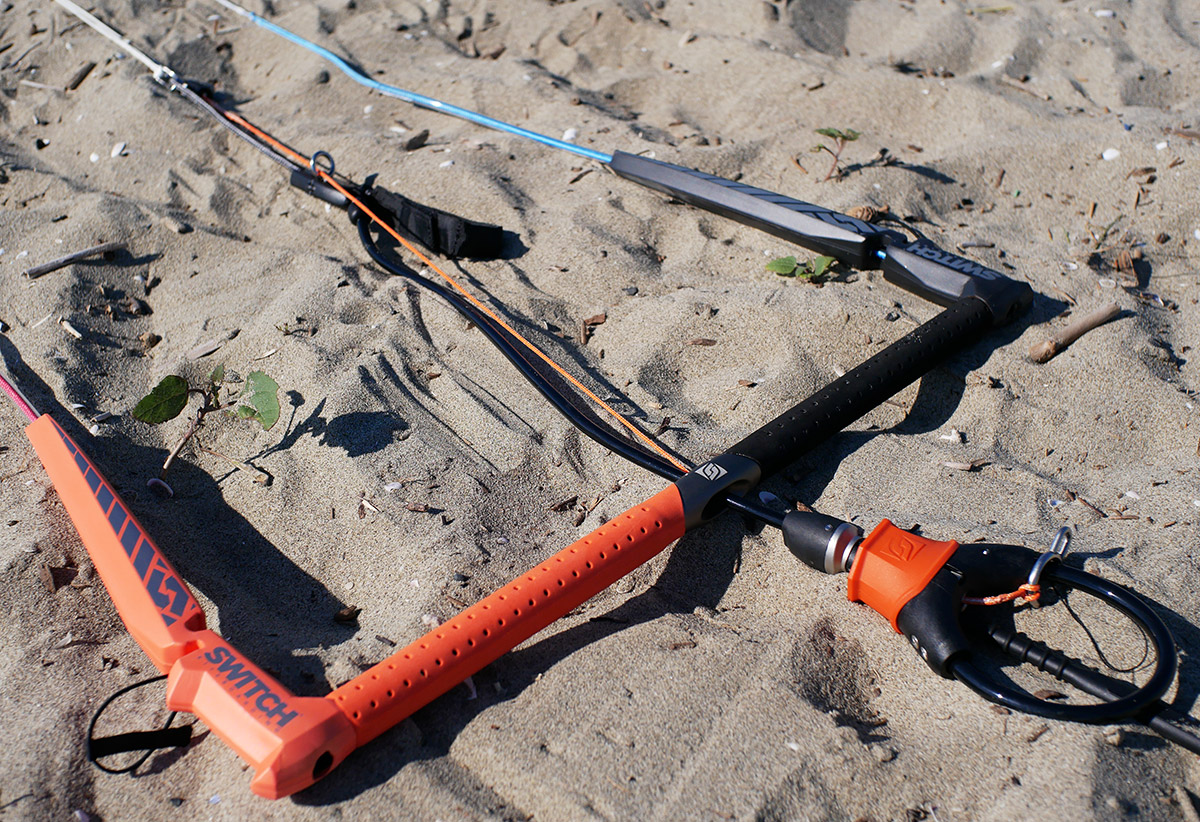 Back in 2017 I wrote about the Switch C4X bar when it was released. Now I finally had the chance to try it hands-on as part of my Nitro 7 and Krypto reviews.
The C4X controller is a quality product, but I had my concerns in 2017 and I still have them. This is my personal preference though and for your needs and riding style this bar might be perfect. I put together this list of pros and cons to make it easier to make the call wether the C4X is the right bar for you.
Pros
Lighter than previous bars
Easier to reassemble quick release than previous bars
Plastic coated depower rope will last much longer
More comfortable grip than previous bars
Solid build quality
Built-in floaters for a tidy clean look
Low Y-split for easy self-landings, but with the option to make it a high split
20+3m lines out of the box
Trim handle can be looped around depower rope
Cons
Separate bar lengths (55 cm / 46 cm)
Can't adjust bar throw and it's pretty long so not for riders with short arms
Below-the-bar swivel/line-untwister is too small. Harder to use than V2/V3 bar
Built-in floaters means harder to replace if something breaks (line adjustments are fine as they're done on the other end where the kite attaches)
Donkey dick is in the way when unhooking
Safety line isn't on a bungee so is in the way when unhooking (the ideal unhooked comfort/safety solution would be what Duotone is doing)
Verdict
The C4X control bar is a solid bar with high ease-of-use for riders who simply ride and do basic jumps. Unless you're ok with two bars, use either with 9m and larger kites, or 9m and smaller kites (9m is sort of the sweet spot where either bar length will work). Where it lacks is in its limited customisation, and not being optimised for more advanced tricks like spinning and unhooking.