Dates: July 2 – July 9
Rideable days: 4 out of 8
Wind: 10 – 25 knots
Air temp: Around 19˚C
Water temp: Around 15˚C
Feelgood Camp has become a trusted tradition for me and my friends. It's a chance to get together for a week of kitesurfing, conversations, mindfulness and occasional shenanigans fuelled by beer and Gin&Tonics.
With Feelgood Camp you never know if you'll get wind or not. That's the way it is in this part of the world with no reliable wind seasons. On the up-side there is no tide to worry about, it stays bright long into the evenings and Skåne, the most Southern part of Sweden offers kitesurf spots for all wind directions.
This time we had Westerly winds and ended up doing all our sessions in Skanör, so I thought I'd go into some more detail about this scenic spot. For other spots in the Skåne region check out this and this post.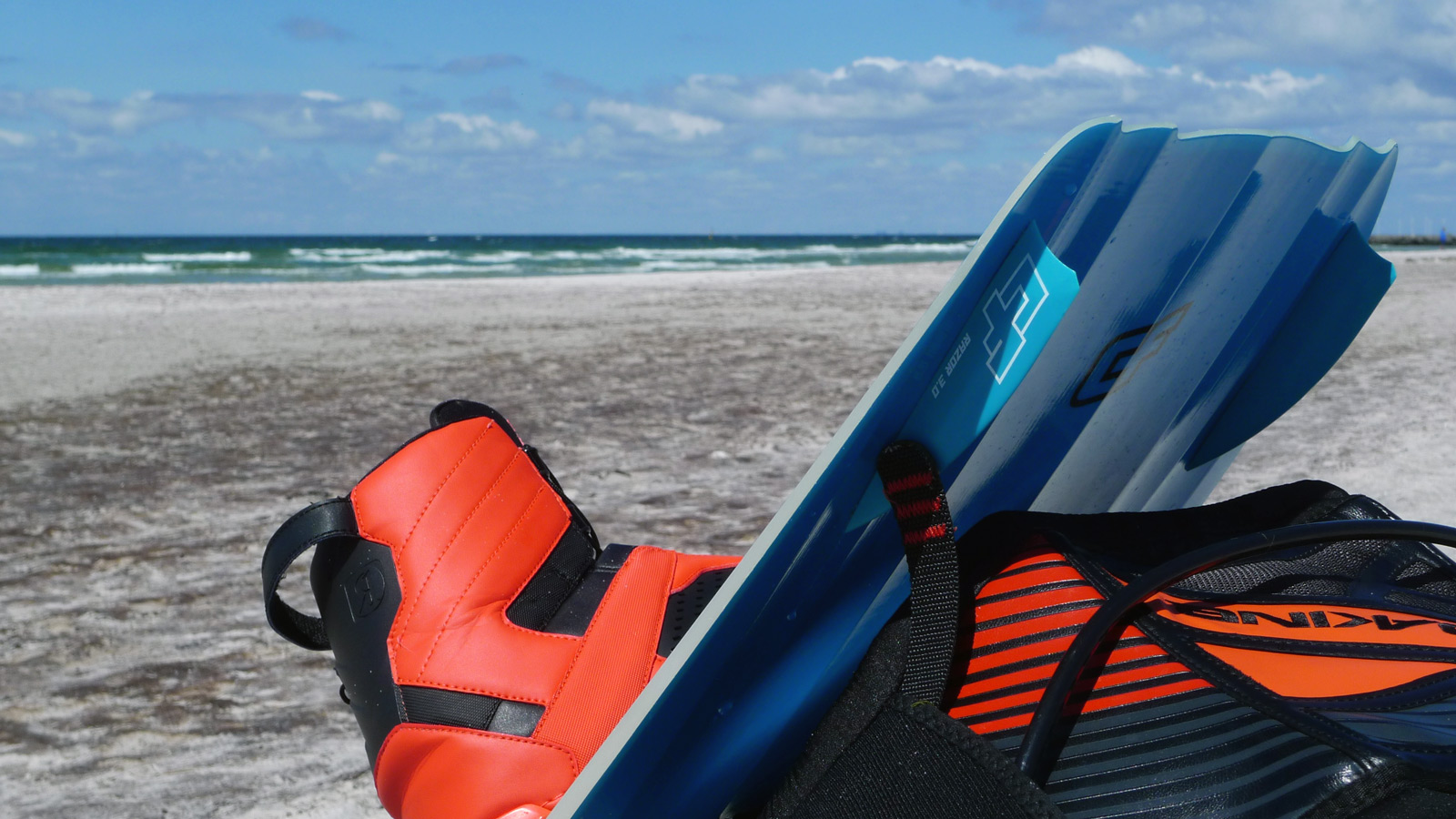 The spot
The kite beach is right next to Skanörs Hamn, the local marina. The beach starts by the marina and is a few kilometers long, although it's cut off by a small water outlet so in practise it's only about 400 meter long. That's still plenty of space even in the summer when the bit closest to the marina is for swimmers only, as this spot never sees more than 15 kites on a busy day. You can also launch and ride to the right of the marina should you want to, but the beach is smaller and the water is choppier.
The marina has a few restaurants, kiosks, public toilets and showers etc. A great place to hang out after your session. It's a bit pricy here though as it's a scenic touristy spot not only for kitesurfers.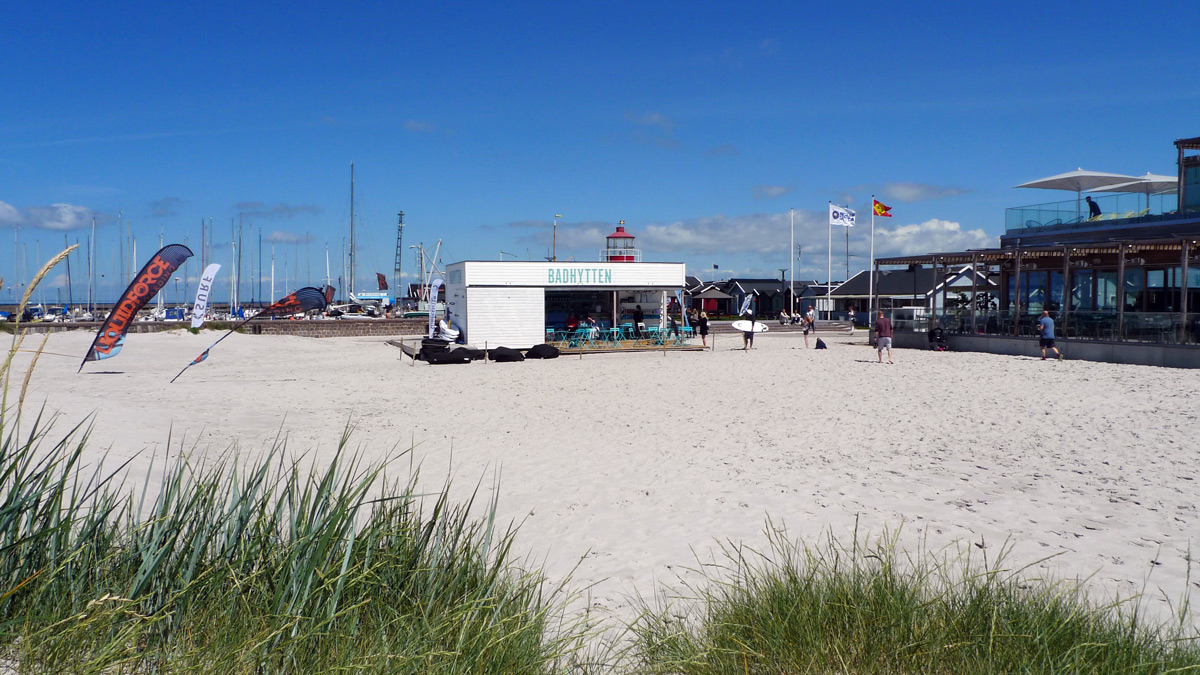 The water has a refreshingly low salinity but can be a bit chilly even in the summer so at least a shorty is recommended. I rode in a 5/3 as did most riders. The seabed is covered by fine sand and there are no obstacles around. This in combination with shallow water for the first 20 – 30 meters makes it a great place for beginners. Small, clean waves roll in and make for great fun as kickers or with a directional board, but it's also quite suitable for practising freestyle tricks closer to the beach.
The only downside to this spot is that at times, depending on season and wind direction there can be a lot of seaweed that are a killer for relaunching the kite if you crash it and soak the lines. The best way to get rid of a ton of seaweed from your lines is to stretch the lines, separate them while shaking them vigorously – they will come flying off like the poo of a hippo.
Lessons
Skanör is a good place for learning kitesurfing. If you want to take lessons you can get in touch with Yassine and Julia of KSurf who are based here. Yassine, the head instructor is one of the happiest guys I've met. Whether it's because he's following his passion or spends most of his 'office hours' on a beautiful beach I don't know, but I'm guessing it's a combination of both.
How to get there
If you're not in Sweden, flying to Copenhagen airport and then take the Öresundståg train towards Malmö is the best option to get here. Crossing the border is a no fuss business since both Denmark and Sweden are part of the EU. They're not part of the Euro zone though, and you're not getting it wrong when you convert a 55kr beer to €6 – it really is that expensive.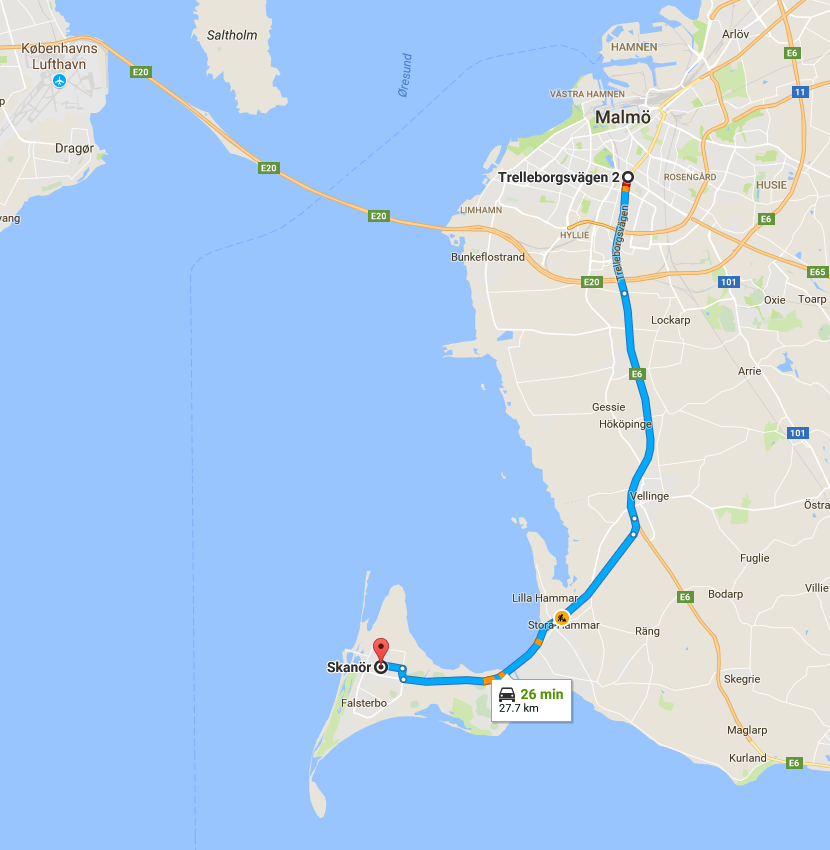 Skanör is only 25 minutes drive from central Malmö. Simply follow the E6 route South towards Trelleborg and change for Route 100 after passing Vellinge. You can even take the bus for roughly 100 SEK return. Paid parking is available right on the spot. Park to the left of the marina and walk over the dunes to reach the launch area.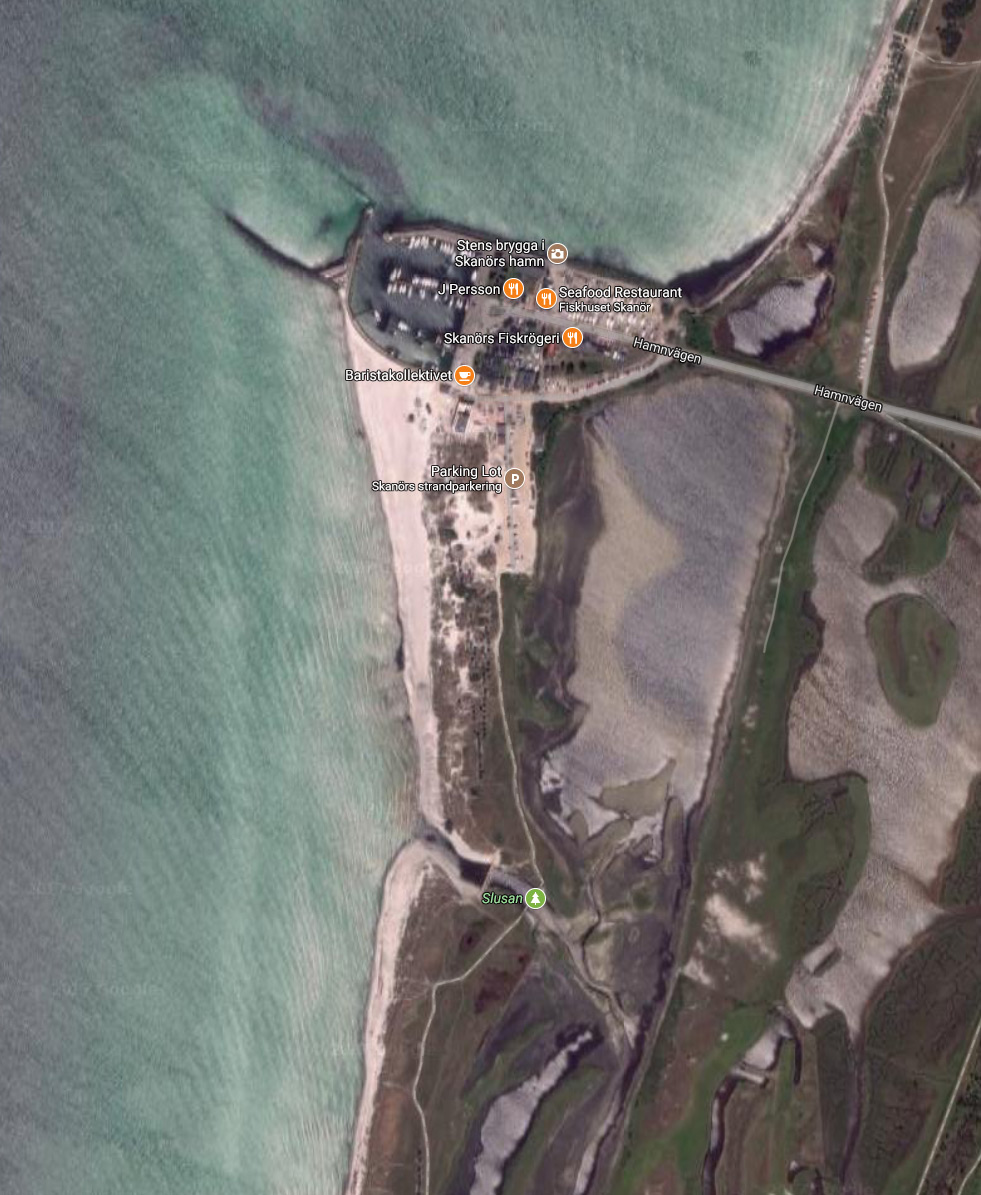 Where to stay
You've got a few options when it comes to accommodation. You could rent a place in Skanör, or even park your camper van in the marina. Both are great options if you're only staying for a couple of days, and you can enjoy long walks along the beach, or a few rounds of golf at the local course if that's your thing. If you have a car I'd recommend staying in Malmö which gives you more options for evening activities, and it works as a hub if you want to check out some of the other local kite spots.