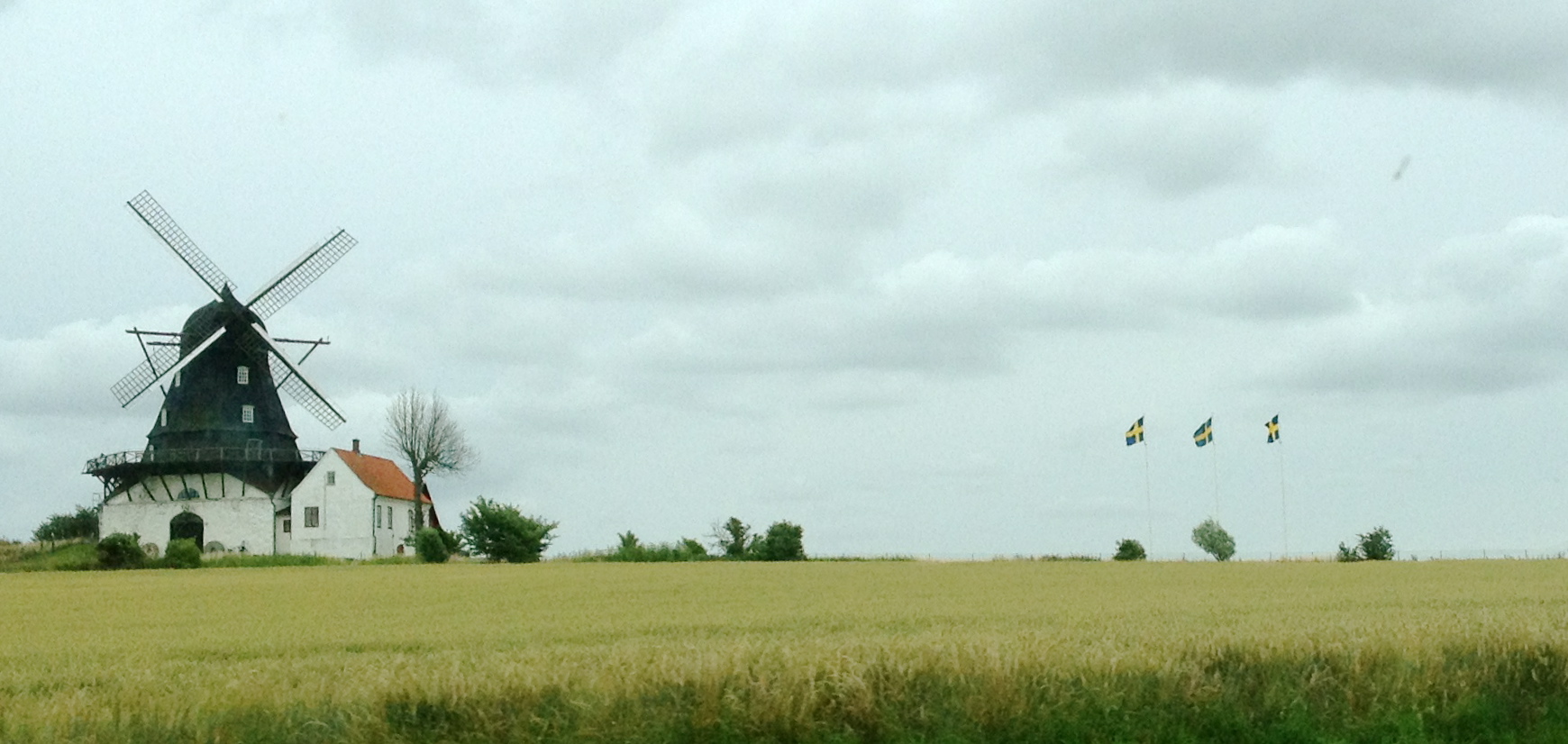 Dates: July 11 – 14 2013 (spot 2 & 4 showing older photos)
This was my fourth time kitesurfing in Skåne and I just have to throw it out there – this place never disappoints! Disclaimer in order though: I do have friends here and it's where I first started out with the sport. But nostalgic and personal reasons aside, this region in the most southern part of Sweden is still a huge playground for kitesurfers any level. You have beaches for any wind direction, everything is within 30 min drive from central Malmö and most spots are big enough to host locals and tourists, beginners and pros without any problem. For Sweden in general goes that there is no noticeable tide and summer time the sun stays up until very late. Oh and did I mention it's beautiful too!?
Now, obviously there has to be a few cons too. We have to rely on weather gods and sea breeze so no wind guaranteed. It's mainly big kites that rule here with winds around 10 to 20 knots. In the winter it gets cold. Very cold even with ice on the water, and most notable for overseas visitors – Sweden is expensive when it comes to most things so unless you go camping and fishing (which is perfectly doable thanks to the Right of Public Access) be prepared to spend some moolah.
I'm sure there are more spots known to the locals but here's the breakdown of the spots I visited this summer and back in 2011.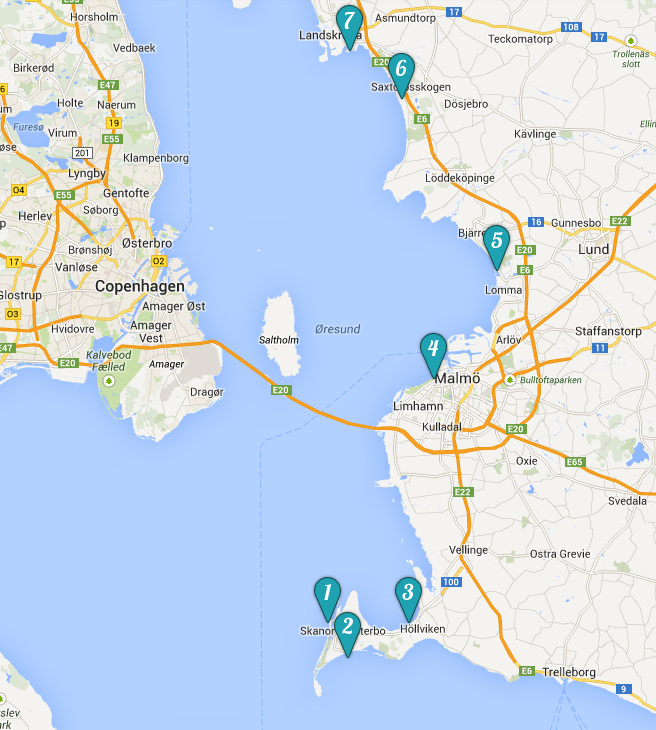 Edit: Don't miss the review of 3 additional spots I visited in 2014. 
1. Skanör
My personal favourite. Skanör is pure feel-good on a sunny day. The scenic beach, the smell of sea and meadows, the fine, warm sand… man, coming here makes you feel free. Add to that soft swell and flat water close to the shore and this could be your ideal spot.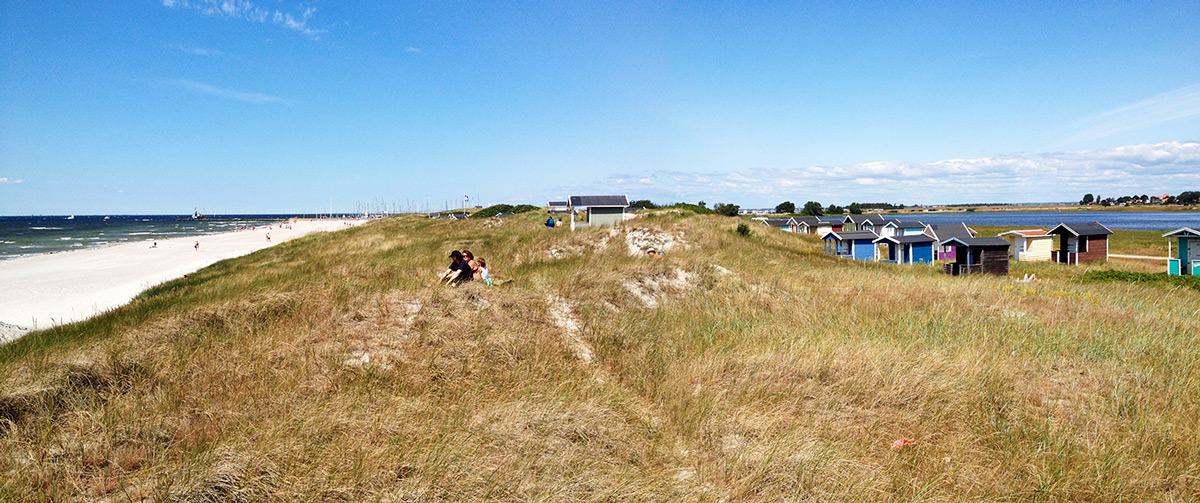 2. Falsterbo
A few minutes drive from Skanör we find this vast S-SE facing beach. Equally scenic but maybe with a bit more chop and seaweed lurking near the beach that will attach to you lines and make relaunching very hard if you drop the kite close to the beach.
3. Höllviken
Now this is not the most beautiful spot but if you came to practise your freestyle moves rather than sight seeing this is your spot. Right next to the road is a parking lot and a tiny beach for a launch/land area so things can get quite busy close to the shore, but once you're out you have a huge area of waist high flat water. The only obstacle is a pipe line exiting into the water, and close to land it's right under the surface. Memorise where it is and avoid it.
4. Ribban (Ribersborgsstranden)
I haven't tried this spot myself but it's definitely worth mentioning. It's a fairly small area and if you crash you risk drifting into the open-air swimming building that attaches to land via a jetty. The cool thing about Ribban is that it's in Malmö city so just hop on your longboard, cruise down to the beach and entertain the crowd with your stylish moves.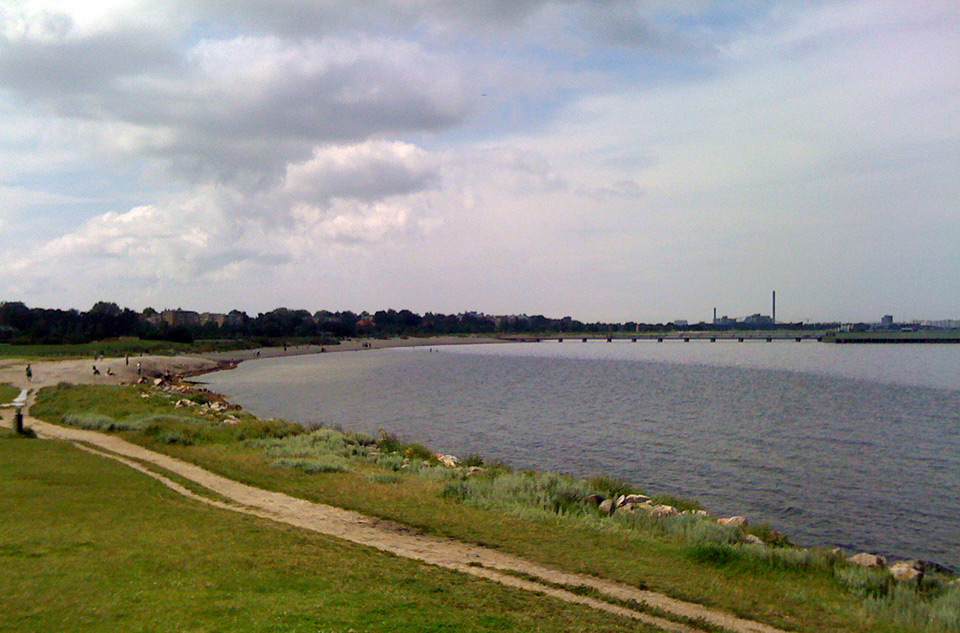 5. Habo Ljung / Lomma
The main beach for Skåne's kite surfers. This spot is on a camping site where the locals are keeping a good relationship with the owner and thus can use the beach. It's a great spot for all levels and the base camp for at least one school. Habo Ljung offers knee to waist high flat water and a bit of surf farther out. There's also a pond big enough to kite in with butter flat water.
6. JP
Again, a very scenic spot. Well hidden you will find this beach after exiting E20, parking your car next to a meadow and walking across it down to the spot. There you will have huge grass areas for launching and landing and more flat water than you begged for. Far out the water gets a little bit deeper but for most part you will cruise around in ankle to knee high water. Perfect for beginners, soul-cruising and a bit of fun jumping, but avoid the mega loops.
7. Lundåkra (Landskrona)
Not too far away from JP and right next to Landskrona is Lundåkra. Similar conditions as JP but not as bone-breakingly shallow this spot is perfect for all things freestyle. On the negative side the launch area is limited to a fairly small area surrounded by trees and bushes. Not a huge issue for experienced riders but it can get busy, and contrary if you're alone self launching is tricky.
When you're done kiting for the day, ease in to the evening activities with wine and BBQ. Malmö, being Sweden's 3rd largest city, has a good night club scene and offers more restaurants and watering holes than you can ask for.