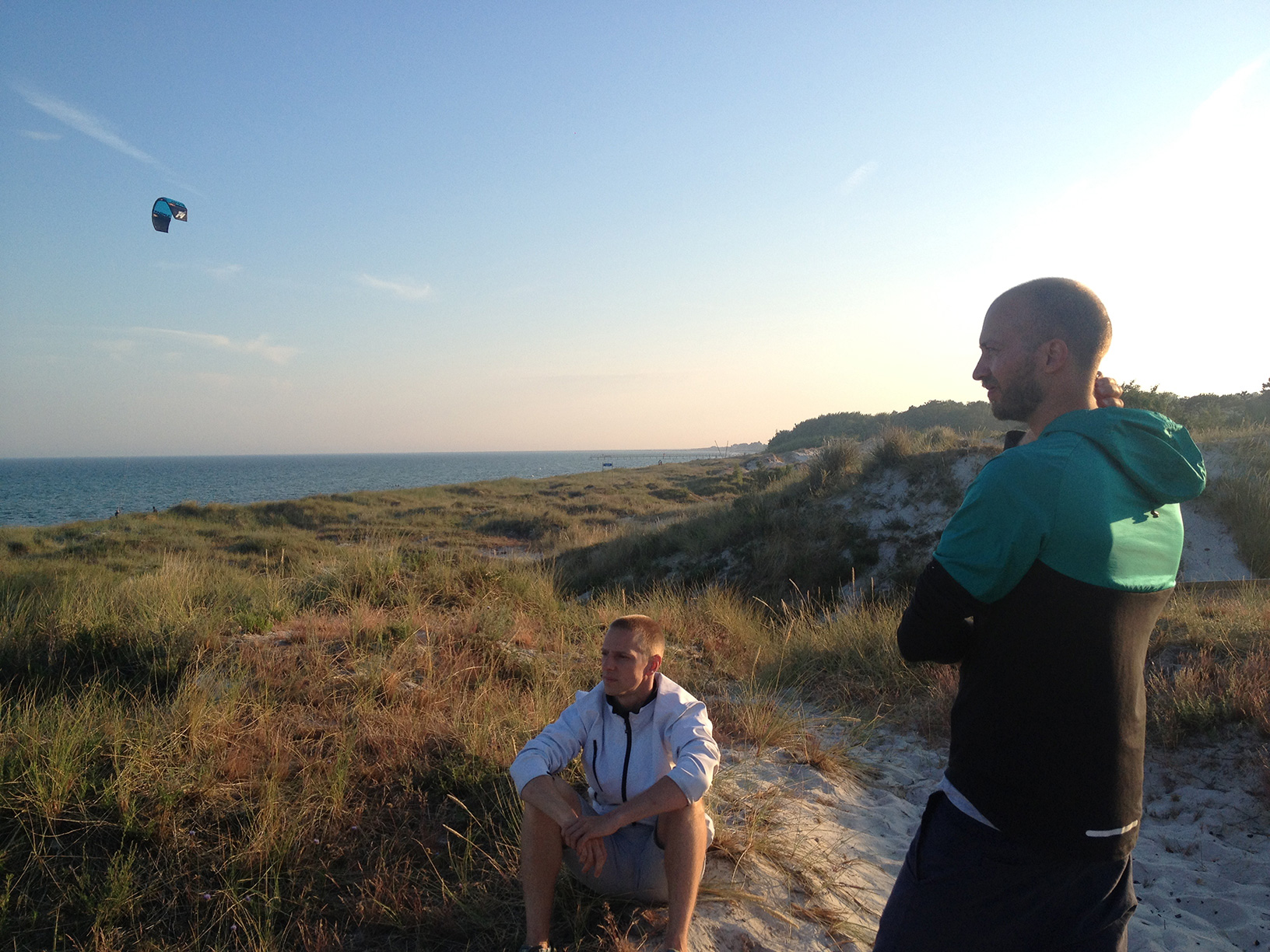 Feelgood camp is the annual get-together my friends and I arrange to hang out, catch up and kite surf in the South of Sweden. I've already written about the array of spots that this part of Sweden offers but this year saw an addition of a few new spots thanks to a very consistent week of Easterly wind.
Most spots around Malmö work best on Westerly or Southerly winds which are also common wind directions here, but this week in July gave us wind almost every day, although coming from East / North-East. Not a problem though as here are the spots that work on those directions:
Falsterbo
Mentioned in my old post, but here is a better write-up. No seaweed in sight this time, and given its East-facing arch shaped beach this became our go-to spot for the week. A truly beautiful spot with just enough beach strip for rigging and even self-launching if you need to. It gets deep just a few meters out but the chop is bearable and even enjoyable. The beach is accessed through a parking that is free most of the time but on weekends and sunny days you'll find guards at the entrance asking for around €2 for the day. It's also a popular beach amongst normal beach-goers so you have to look out for people on launching and landing but otherwise not a problem.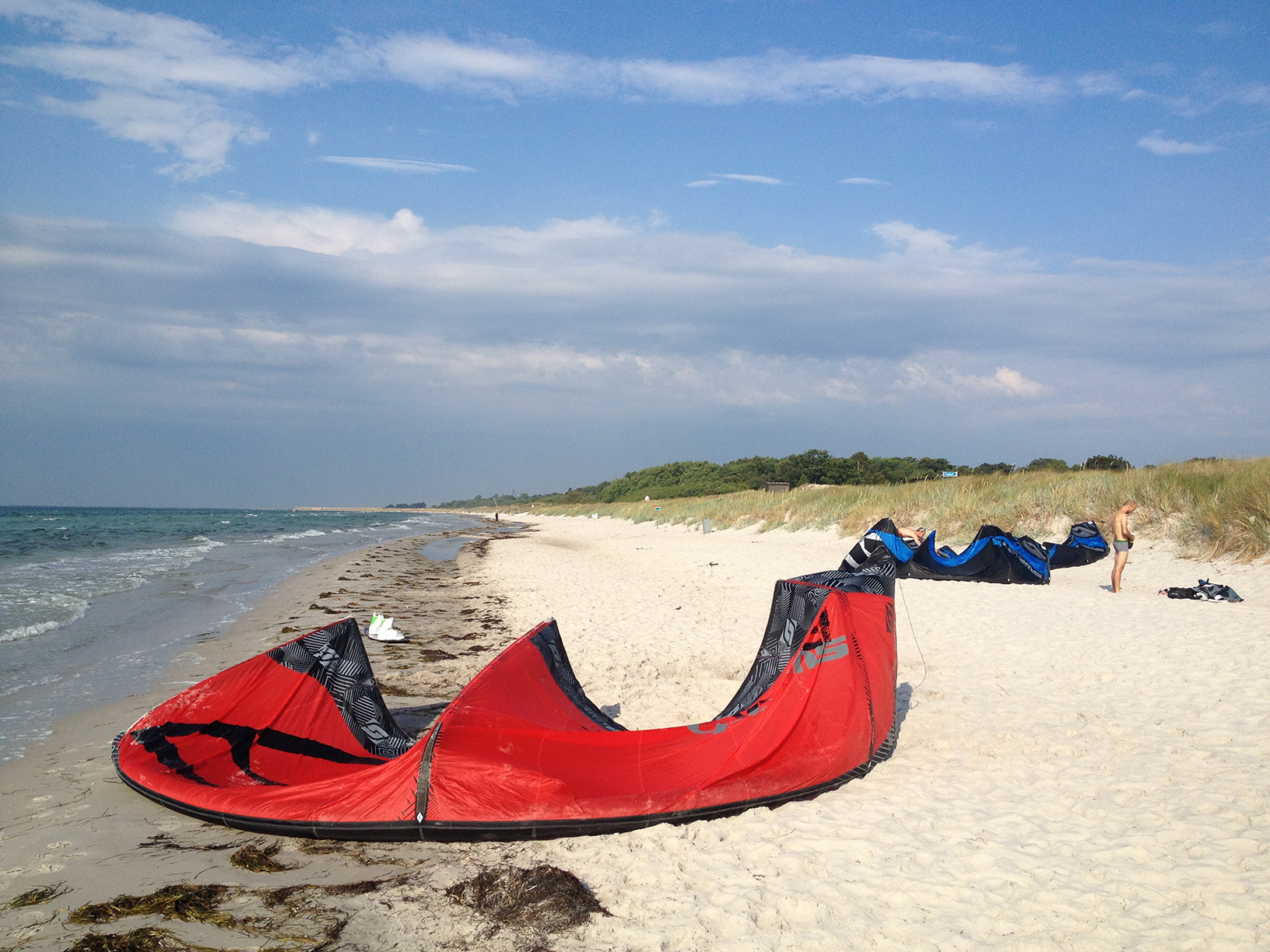 Klagshamn
This spot is a new favourite of mine. It's originally a windsurf spot belonging to a local windsurf club but it has  evolved to a joint spot where the windsurfers stick to the area in front of the club house and parking and the kite surfers have taken to an area a bit farther away with a big grass lawn for rigging. Conveniently the water next to the rigging area caters better to kite boarders as the water is more shallow here. There are stones in the water but they are marked with sticks and tend to come in groups with still plenty of open space between the clusters. The water here is super flat on a cross off-shore wind and perfect for practising freestyle tricks. The area is also scenic and the grass keeps your kite free from sand.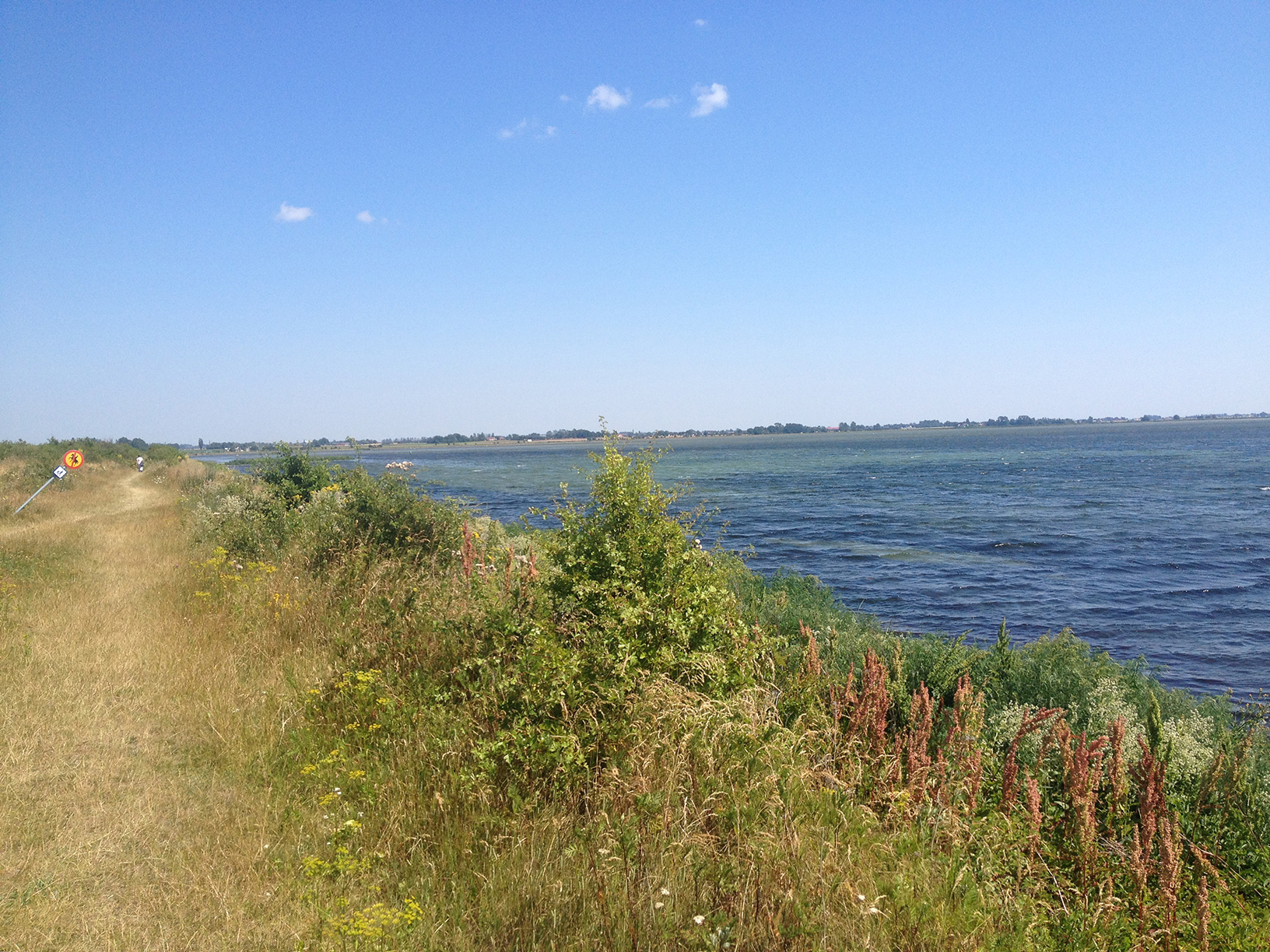 Borrby
Last spot to add to the list of Skåne kite beaches is Borrby, located on the East coast between Ystad and Simrishamn. It's know for its waves which are considerably big for being the Baltic sea. For me, being used to the beaches on the English West and South coast it was normal conditions. Not my favourite style, but I saw a lot of riders with directional boards enjoying the waves. Still good fun to use the waves as kickers and aim for the biggest air of the day.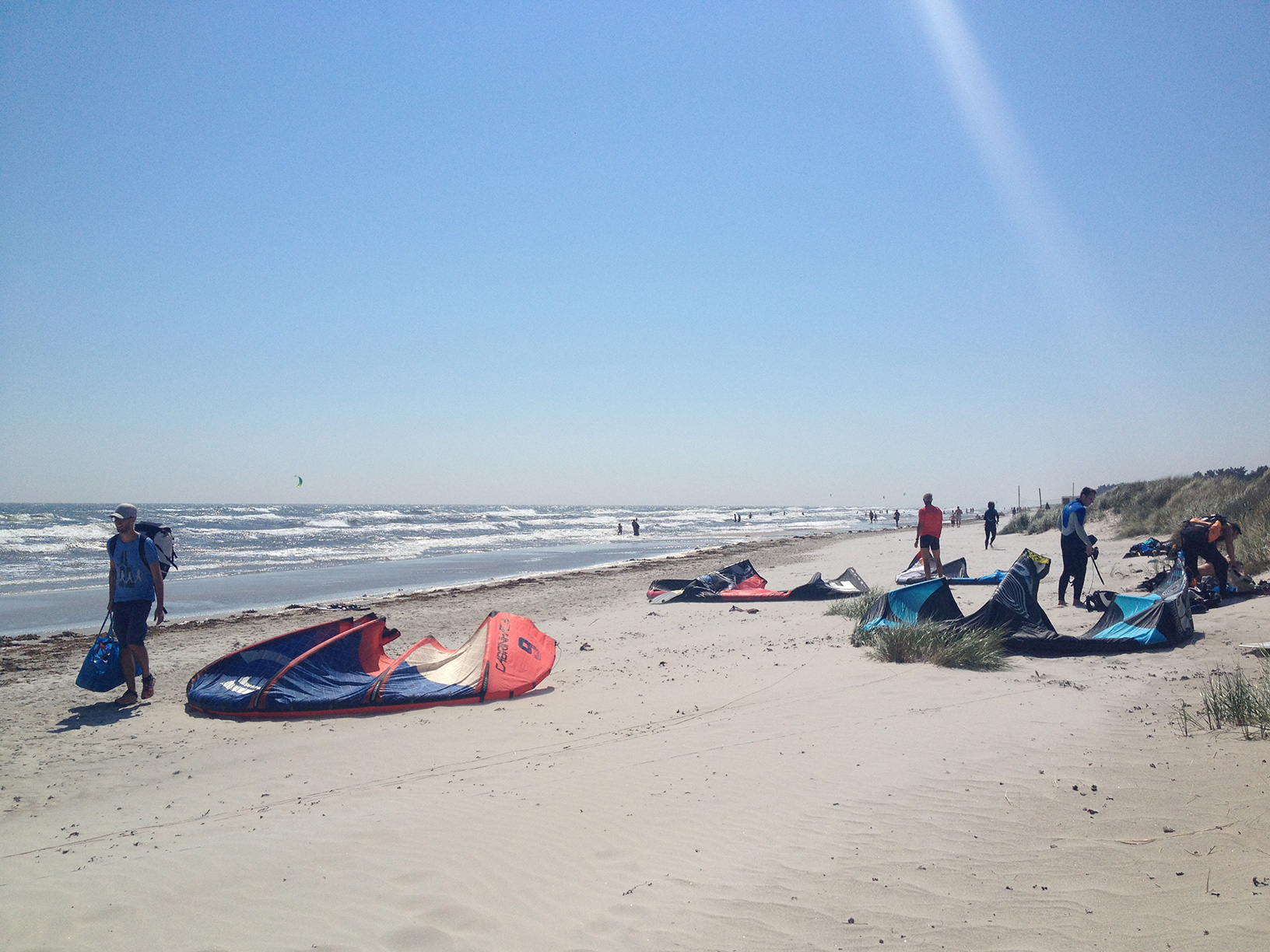 Overall Feelgood camp 2014 did not disappoint in any aspect giving us sun, beach BBQs, sunset riding, wind almost every day and good memories until next time.