I've been around the world. I've tried a lot of different kitesurf spots. One thing I've come to realise is that I really appreciate the convenience and simplicity of living right on the spot.
Kite centres are great for relaxing after your session and maybe enjoy a meal, but what's even better is to have your bed right there too so you can store your gear away, step right into a shower and eat and chill. The next morning you wake up to breakfast and off you go – another day of kiting awaits!
Here's my top six list of kite spots where you can stay in front of the kite spot and enjoy a kite.eat.sleep.reapeat holiday. Except for Mui Ne these are all flat water spots. Add your own favourites in the comments!
Season: All year
Dakhla has been a kitesurf bootcamp destination for years. Out in the desert we find a few kite centres spread out along a massive lagoon that connects to the ocean where there are waves. Here's windy all year long with peak consistency in the summer months. Other than playing in the flats, waves and dunes there's not much to do here so if you're looking for a true Kite. Eat. Sleep. Repeat experience, Dakhla should be your choice.
The only downside is getting there as there are hardly any direct flights from major European airports and cheap flights are hard to find.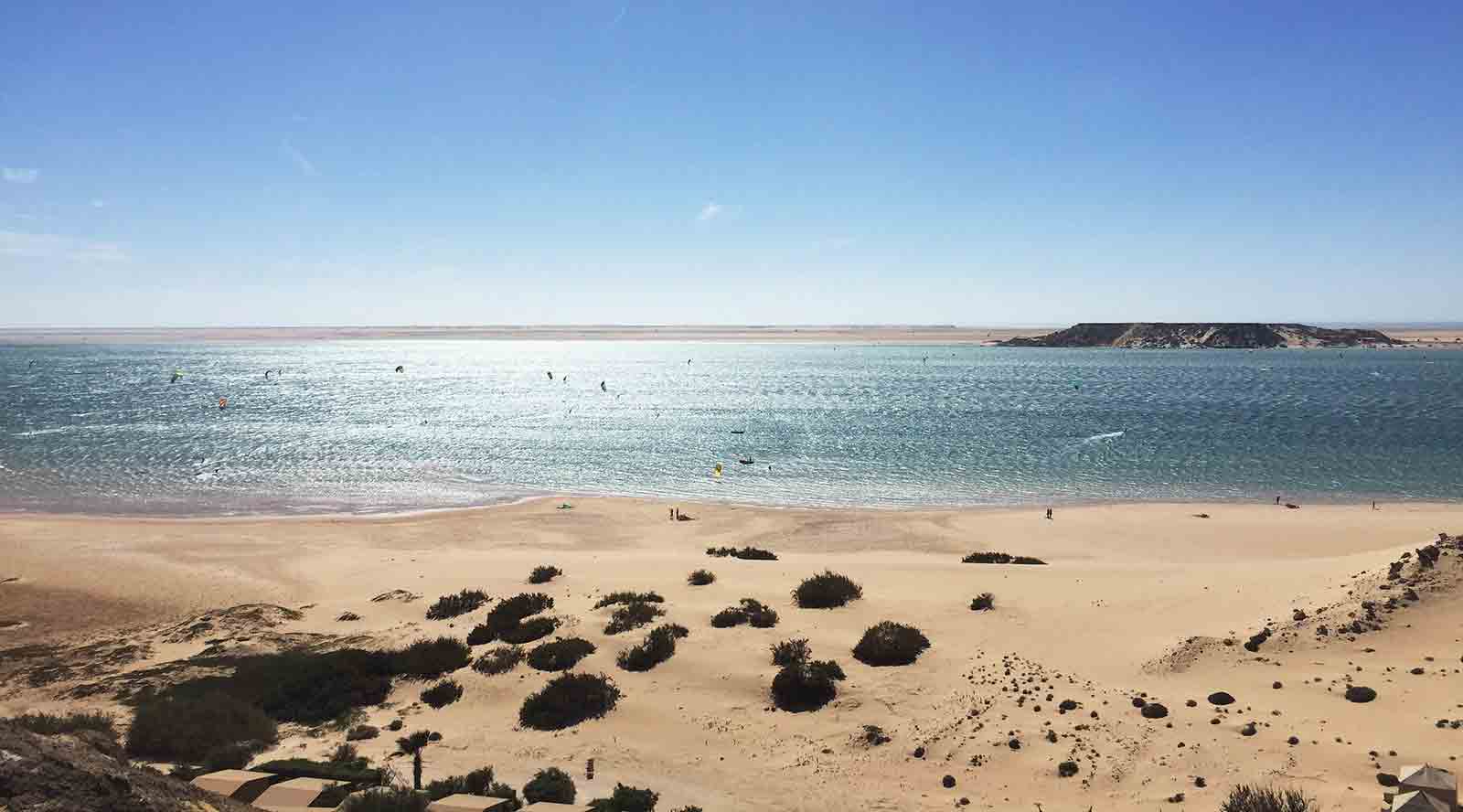 Sharm el Sheikh, Egypt
Season: All year
If you're looking to combine all inclusive hotels and kitesurfing look no further than Sharm el Sheikh in Egypt. Here you stay in one of the hotels next to one of the two kite centres, Kite Addicts and Kite Bubble, and divide your time between playing in the water and enjoying drinks by the pool.
If you're looking for an easy access, all inclusive Kite. Eat. Sleep. Repeat holiday, Sharm el Sheikh should be your choice.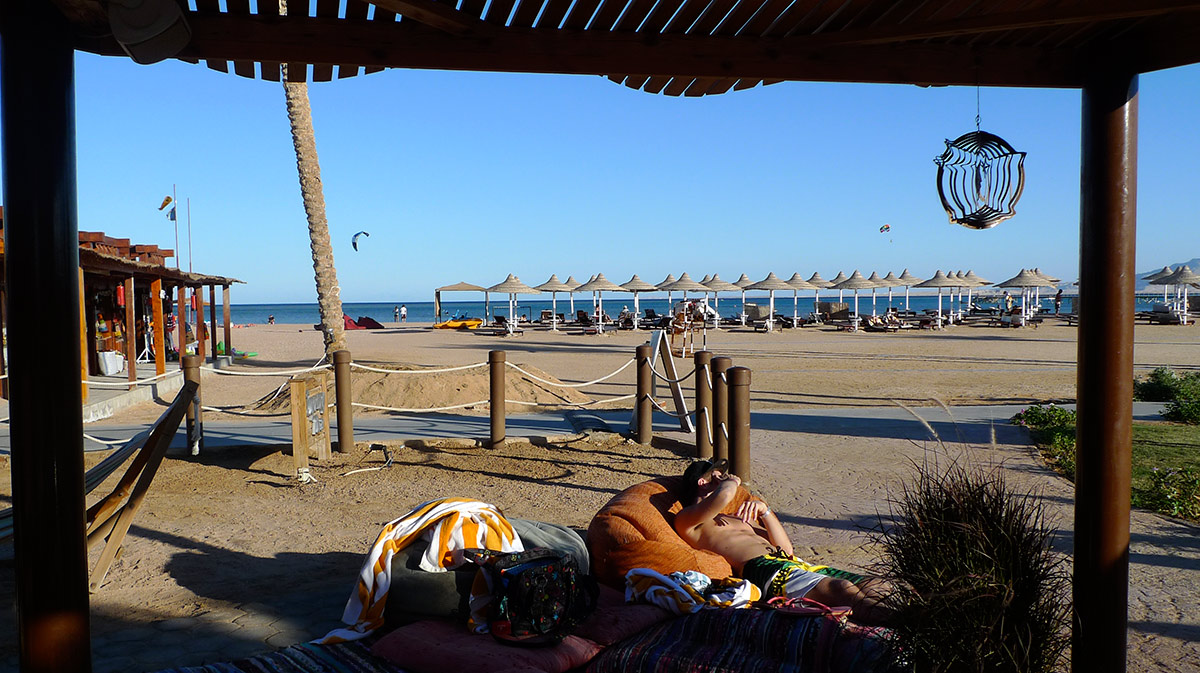 Ilha do Guajiru, Brazil
Season: August – January
If having a flat water lagoon right outside your bedroom, accompanied by 25 – 30 knots every day, all day sounds like your ideal holiday, then head for Ilha do Guajiru north of Fortaleza, Brazil. This little kite community where the posadas are lined up back to back is a favourite among Brazil tripping kitesurfers, but it still doesn't get as crowded as the spots closer to Fortaleza.
It's harder to live closer to the spot than in Ilha do Guajiru. With sunshine and wind everyday, great breakfast buffets including fresh fruit and strong coffee and riding available from dawn to sunset this is the perfect Kite. Eat. Sleep. Repeat destination.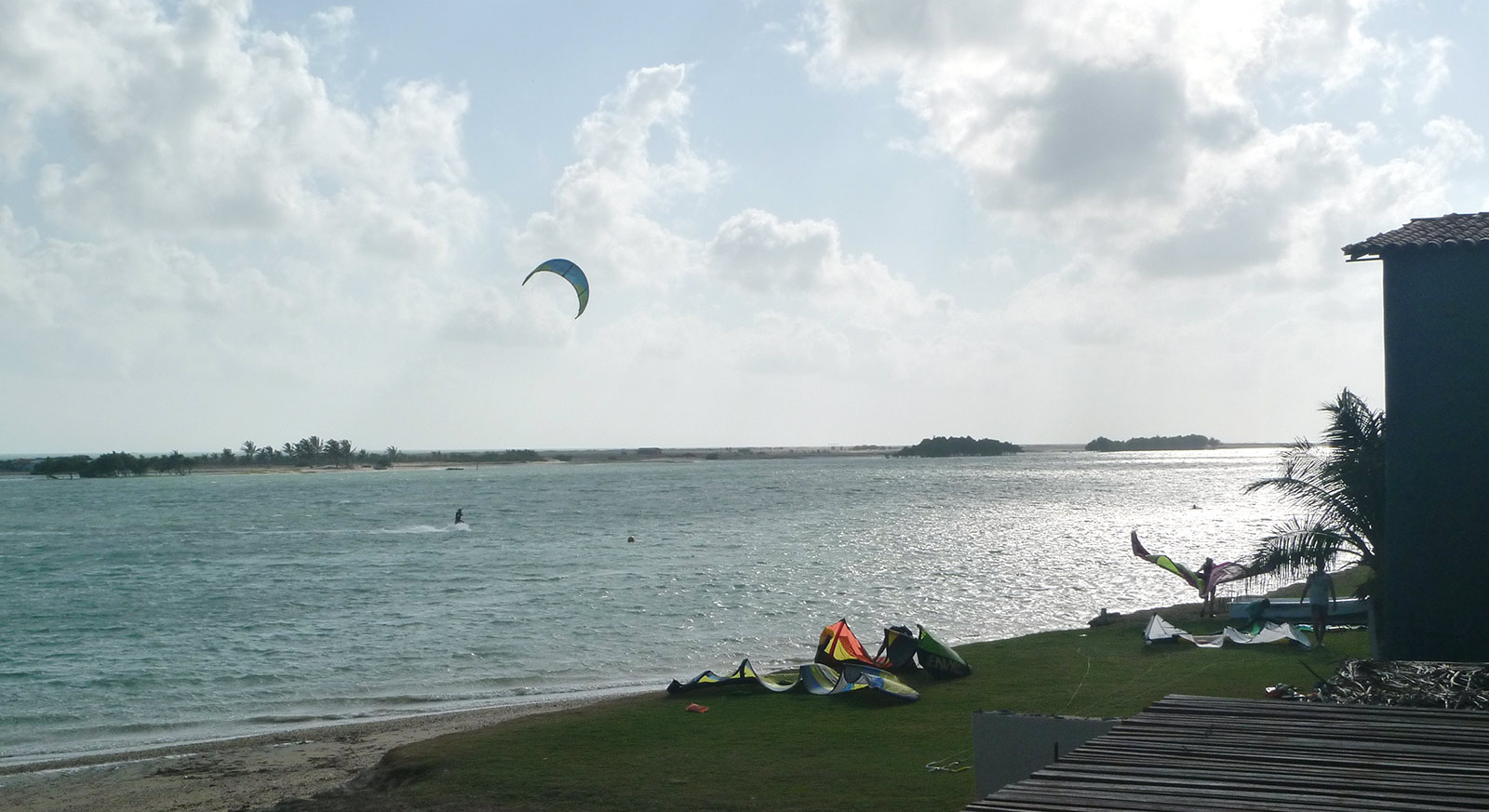 Season: December – March
In 2019 there are four kite centres at My Hoa lagoon, a few miles outside Phan Rang. In the next few years there will most certainly be more popping up as there is still plenty of land available and the lagoon has many unexploited parts. Here you get sunshine, strong steady wind and flat water or waves galore. At a very reasonable price.
Phan Rang is quickly picking up in popularity with the international kite scene, and for a good reason. The amount of fun you can have here is endless and if you're staying in one of the centres you are living the ultimate Kite. Eat. Sleep. Repeat lifestyle.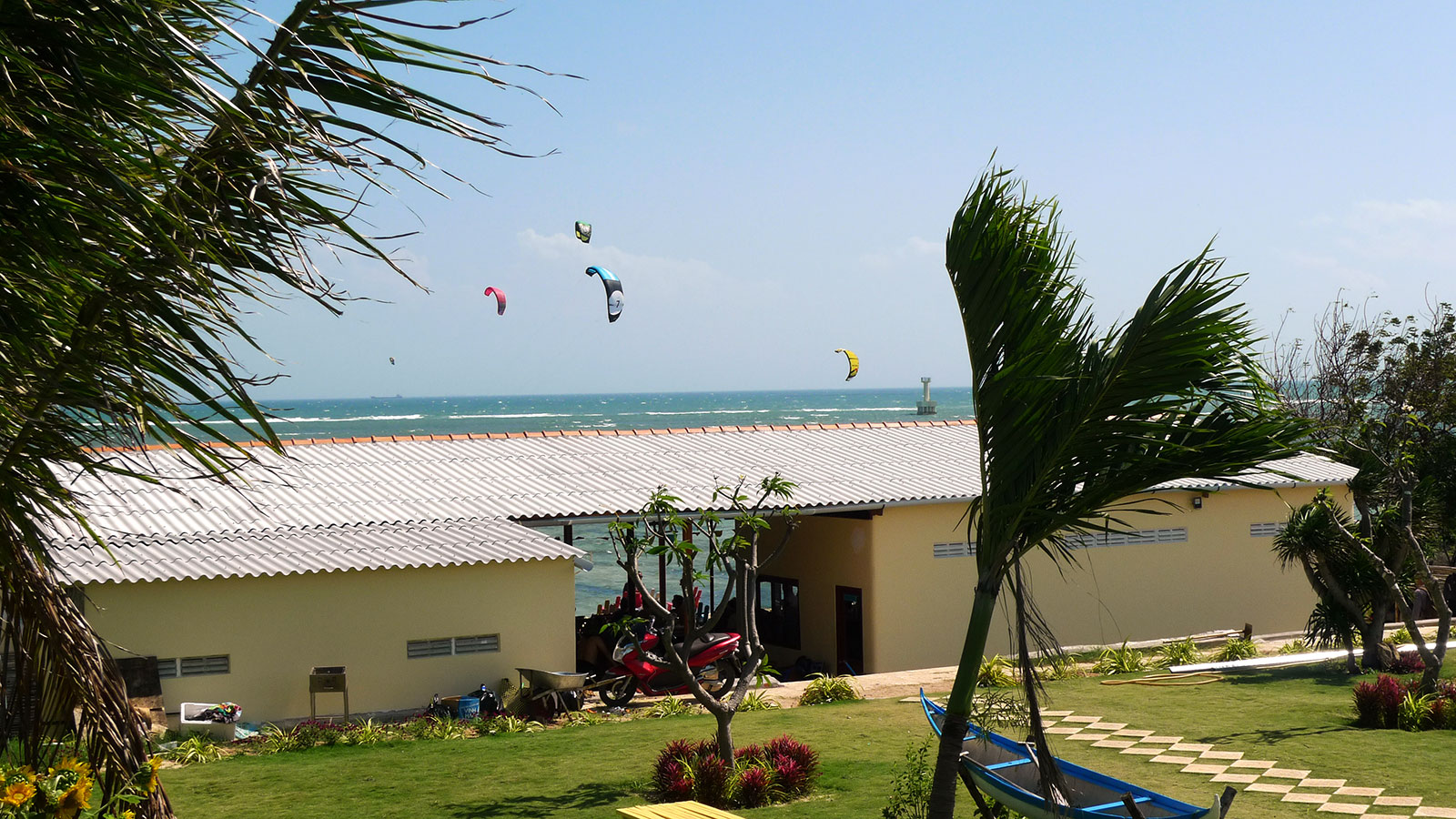 Season: December – March
Mui Ne has all the amenities and nightlife of a standard Asian resort. That's enough for most people, but when we add 20 – 25 knots steady wind everyday we're talking serious appeal to kitesurfers. To accommodate for all levels, Mui Ne conveniently has beach-side accommodation both at Ham Tien beach and Malibu beach.
Ham Tien has side, to cross-on wind in an obstacle free bay, perfect for when you still haven't nailed your upwind riding. Malibu on the other hand offers on-shore wind and evenly spaced waves, perfect for more experienced riders.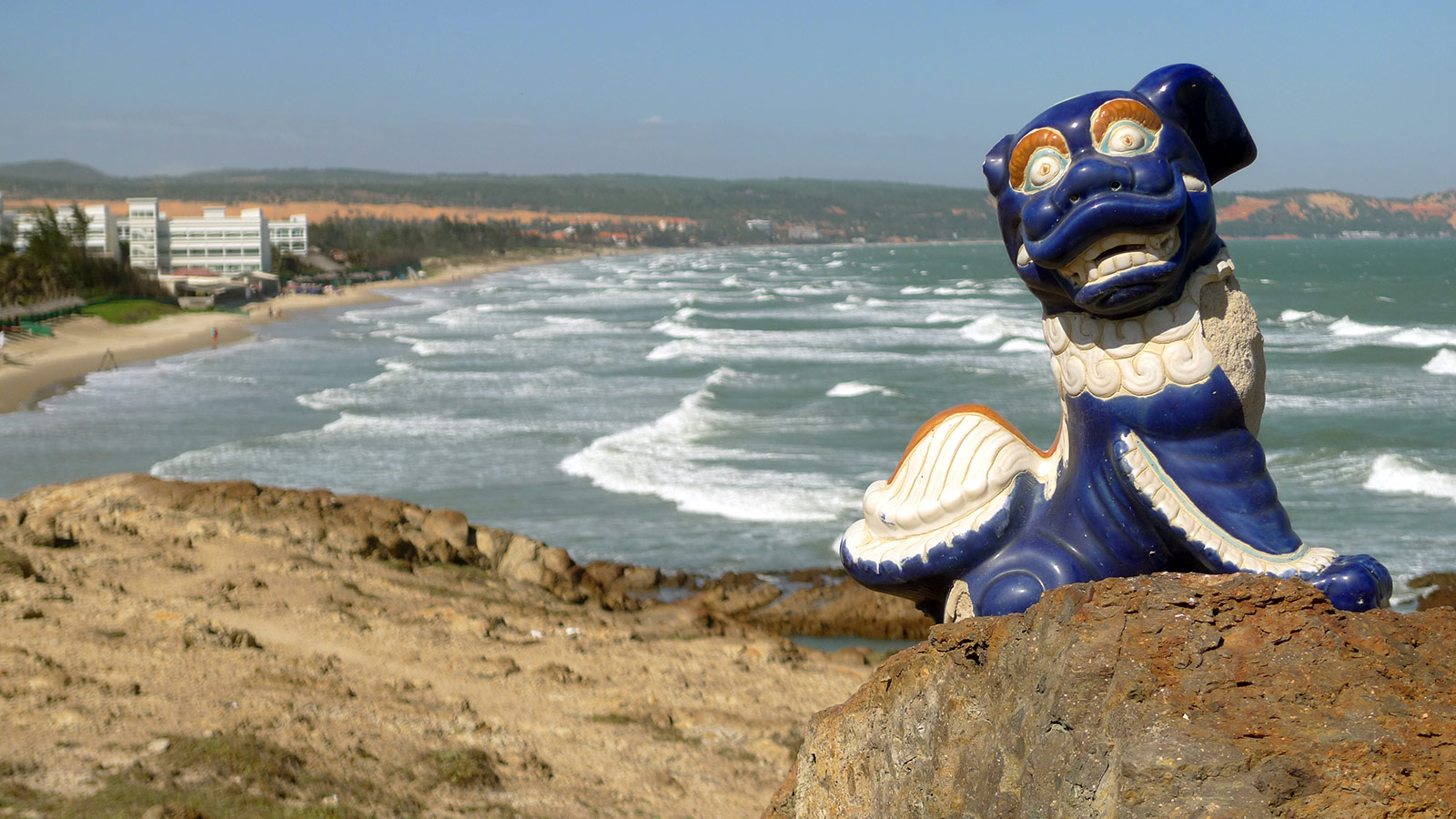 Season: December – March
Finally we've got Boracay, the long-standing king of South-East Asian mixed kitesurf and party holiday destinations. The kitesurfing here is not top notch as the spot can be very crowded, with tight launch areas and on-shore wind. But wind reliability is high, you can stay in one of the centres and dining is both delicious and cheap. On top of that you have a vibrant party scene a short walk across the island, at White Beach.
If your ideal picture of Kite. Eat. Sleep. Repeat is Kite. Eat. Party. Repeat, Boracay will tick all the boxes. It's a bit of a mission to get to, but chances are that once you have arrived you never want to leave.